Adath Joseph Cemetery
Introduction
In 1848, St. Joseph began to grow rapidly as a jumping off point for those heading west to find gold and broader horizons. The influx of people created a diverse and rather cosmopolitan community in what had been little more than a backwater trading post. A relatively large community of Jewish immigrants from Germany arose. Before long they established the Jewish Burial Society which opened Adath Joseph Cemetery at 3155 Beck Road (the cemetery predated the synagogue by the same name). This cemetery served as the primary burial place for members of the German Jewish community of St. Joseph and so many of the most prosperous members of the St. Joseph Jewish community were buried here. It is currently the least used of the three Jewish cemeteries and is suffering from the effects of deferred maintenance.
It is said that Adath Joseph cemetery is the oldest Jewish cemetery west of the Mississippi, with its first burial taking place in 1843. The cemetery served Temple Adath Joseph and the German Jewish population.
Images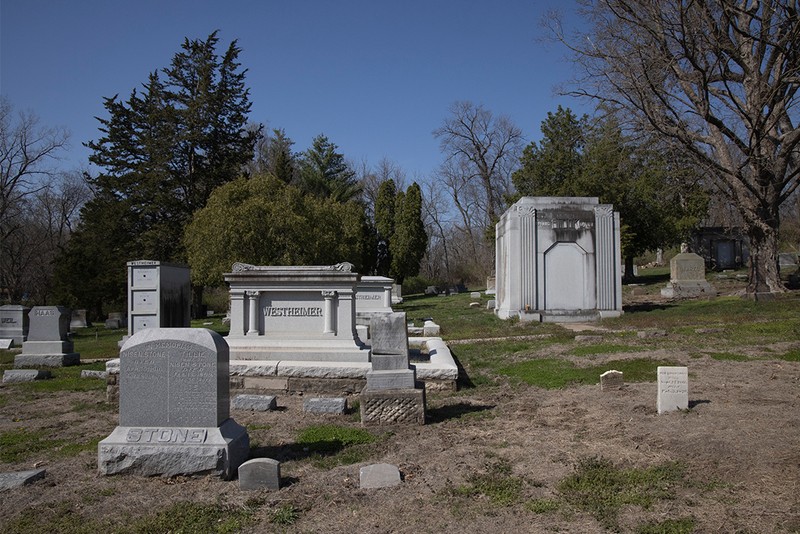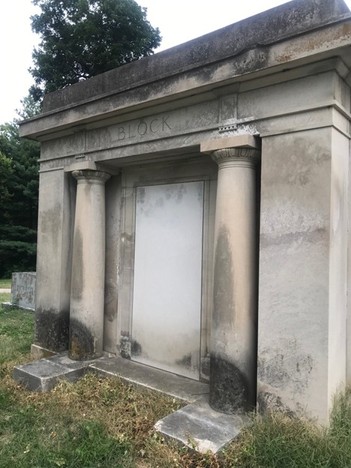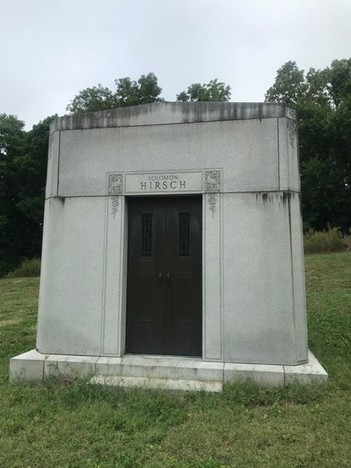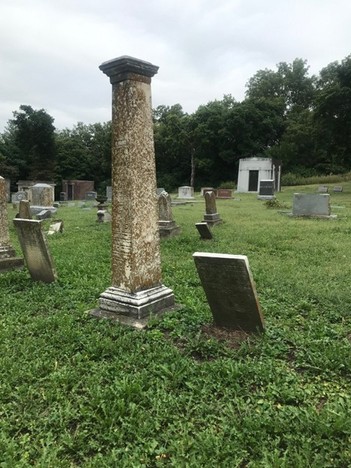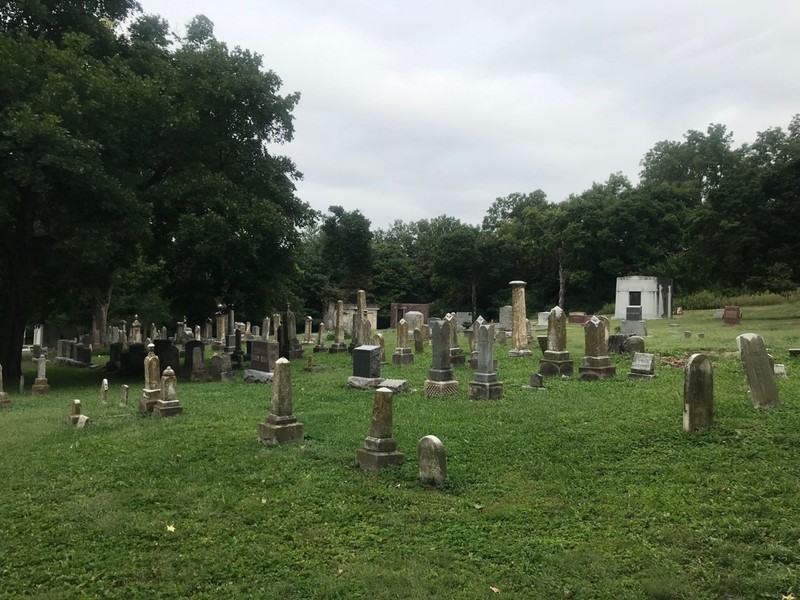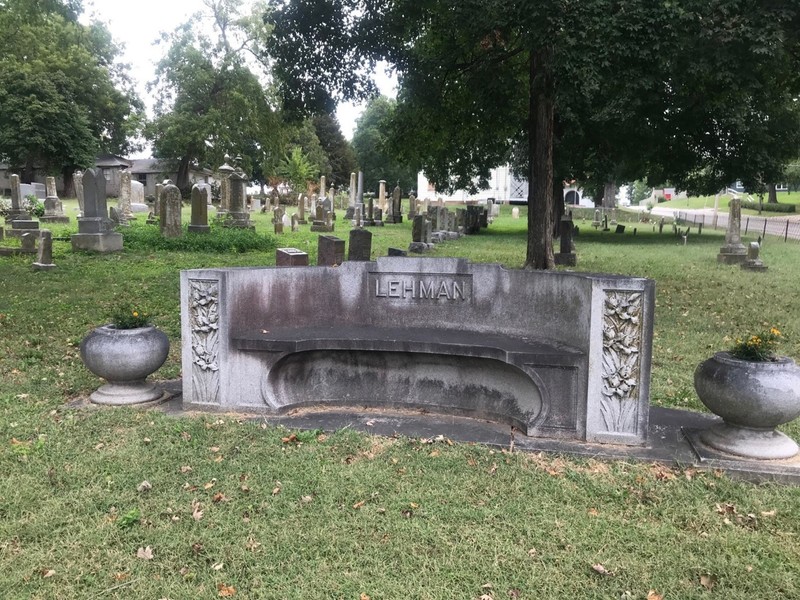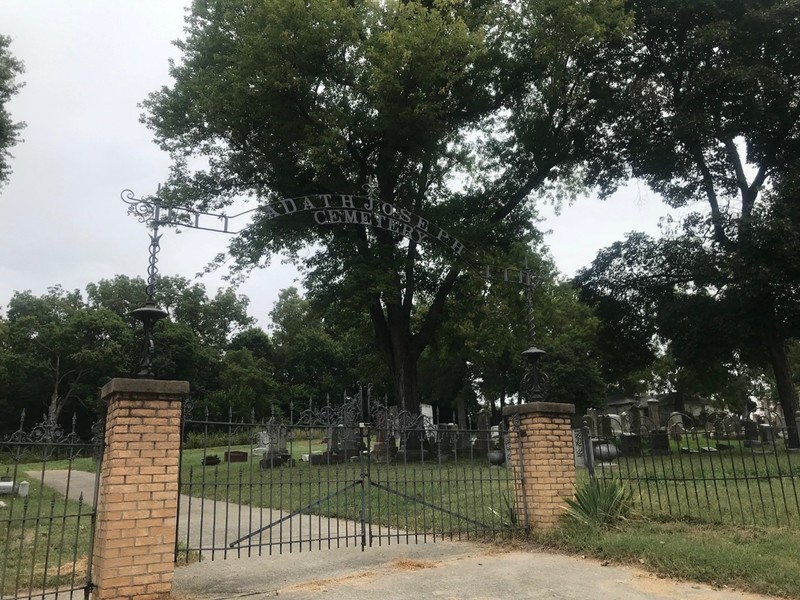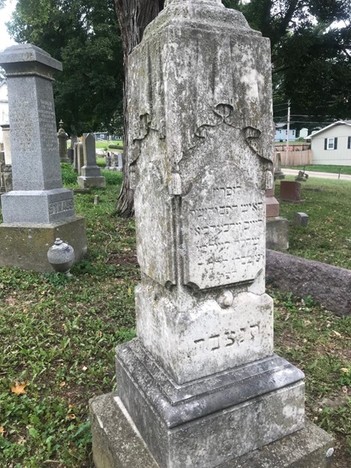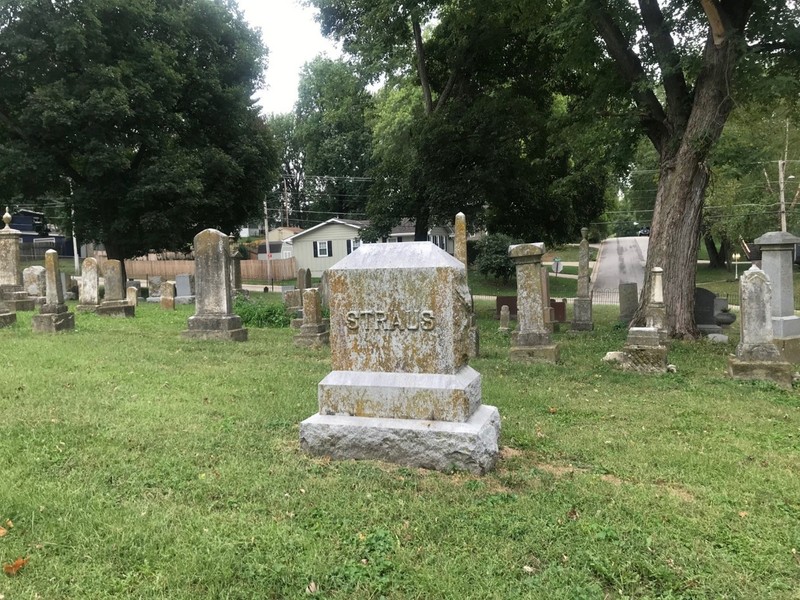 Backstory and Context
The Jewish community began in St. Joseph in the wake of the 1848 gold rush. Very quickly they established the Jewish Burial Society and opened Adath Joseph Cemetery. The cemetery predates Temple Adath Joseph by nearly a decade with the congregation beginning to hold services in 1856 in a hall on Felix Street. The congregation of Temple Adath Joseph were largely of German ethnicity. 
One of the early burials is that of Levi Rosenblatt who died in 1859 at the age of 31. Levi was the first leader of Rosenblatt's Band which arrived in St. Joseph in 1854. Rosenblatt's Band was the first brass and string band that had ever been seen in St. Joseph and were very popular for many years, often being referred to as one of the "finest musical organizations in the west." Levi's headstone is adorned with a Lyre, often representing heavenly music, and is undoubtedly a nod to his musical gifts.The Rosenblatt family lived in several homes in the 600 block of S. 10th Street. Others who lived on S. 10th Street and who are buried here include George Silberman and the Block Family. Those associated with the Felix Street Commercial Corridor whose graves can be found here are Aaron J. Strauss, Samuel Kahn, and William Lehman.
Other notable burials include the Westheimer family who were important figures in the wholesale liquor business in St. Joseph. Several of their impressive homes are still standing including the Whiskey Mansion Inn at 1723 Francis
Sources
Kim Schutte. Eastern European Immigration Patterns.
 "Rosenblatt's Band," St. Joseph Gazette (St. Joseph, MO) Mar 30 1872