Travis WW1 Memorial
Introduction
The Travis WW1 Memorial is a memorial dedicated to the 75 men from Travis, known as Linoleumville up until 1931, in Staten Island, who fought in WW1. The memorial is located at the intersection of Victory Boulevard and Cannon Avenue. The memorial itself consists of a stone marker depicting a doughboy carrying a gun going "over the top" and a small cannon. The back of the monument depicts the names of the nine local men who died in the war.
Images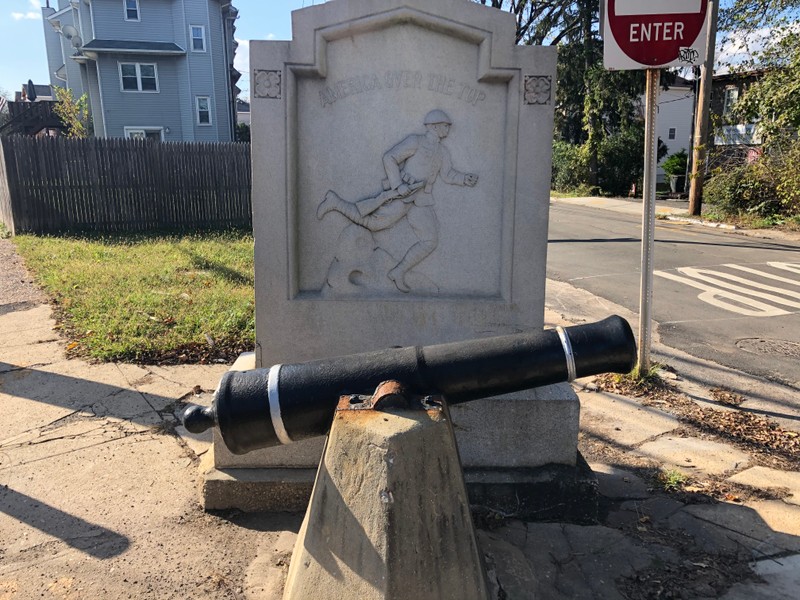 Description on the back of the memorial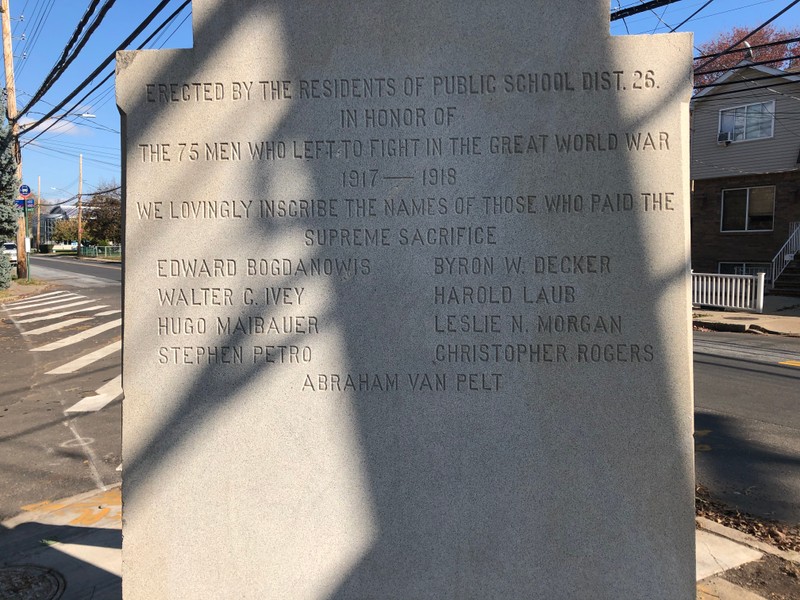 Person next to the memorial for reference. Height of person in photo is approximately 6'0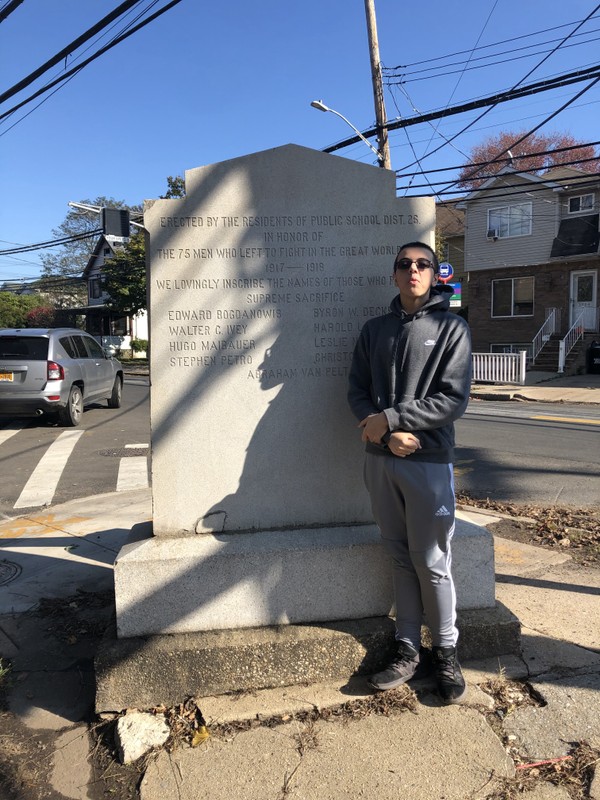 Backstory and Context
The monument itself was erected at an unknown time after the war, to pay homage to the local men who fought in the First World War. The back of the monument itself states that it was erected by "The residents of Public School Dist. 26." The small cannon that is next to the stone marker itself was created much earlier than the monument was. The cannon itself was dated back to the Civil War and is known as a 6 pounder cannon. Before being placed in the memorial, it was unearthed under the Sylvan Grove Cemetery's Ye Old Burial Ground. This is not uncommon for the period, as after the Civil War, cannons were often donated to towns, where they were often displayed in cemeteries. Research on the history of the monument has thus far lead to no further information about its origins.
Sources
.Travis 2015, Staten Island, forgotten new york. May 7th 2016. Accessed November 4th 2019. https://forgotten-ny.com/2016/05/travis-2015-staten-island/.
.
Image Sources
Fernando Rodriguez, Nov. 2nd, 2019

Fernando Rodriguez, Nov. 2nd, 2019

Fernando Rodriguez, Nov. 2nd, 2019