Flushing World War Memorial
Introduction
Located in the southern tip of the Flushing Fields public park, the Flushing World War Memorial recognizes local residents who died in First World War. Their names are inscribed in a bronze plaque centered within the granite monument. Benches of the same material encompass both sides of the monument. Several steps away lies a smaller stone plaque, naming a few key individuals responsible for the development of the park and the memorial.
Images
To the left side of the Memorial: "AD".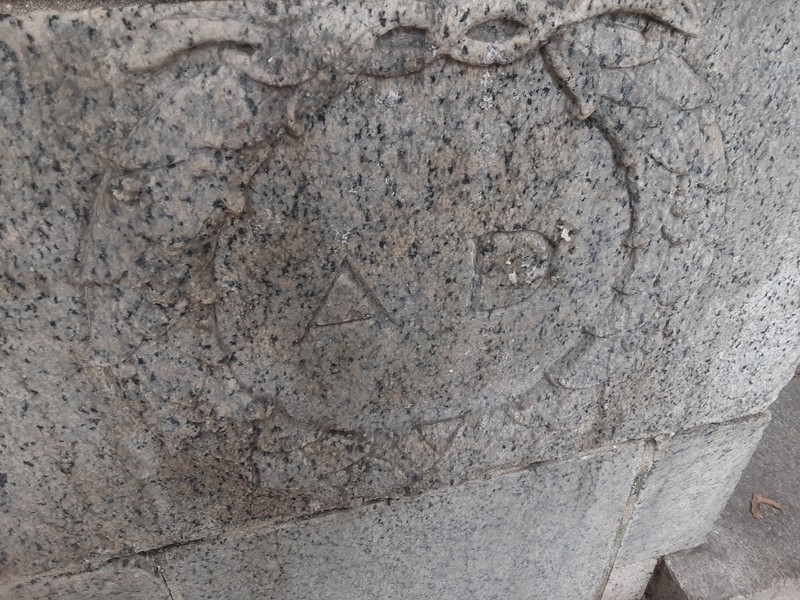 Memorial captured with stone plaque.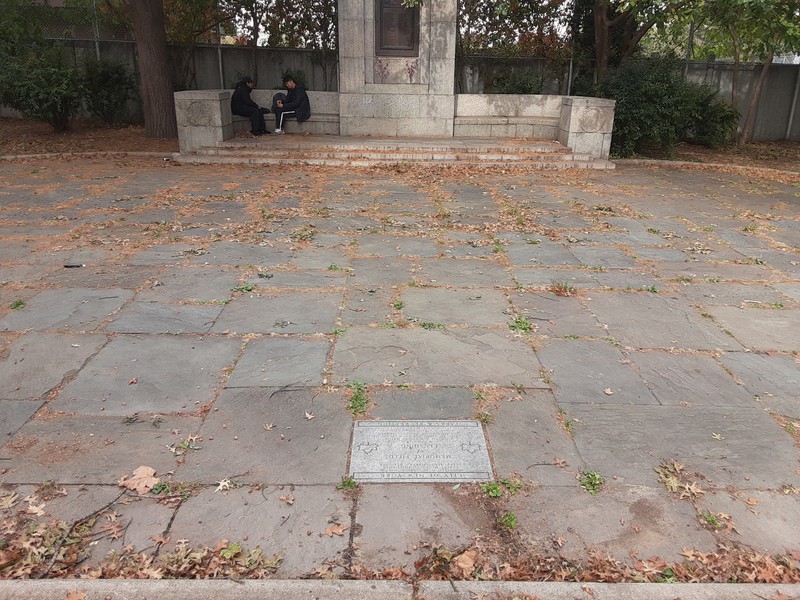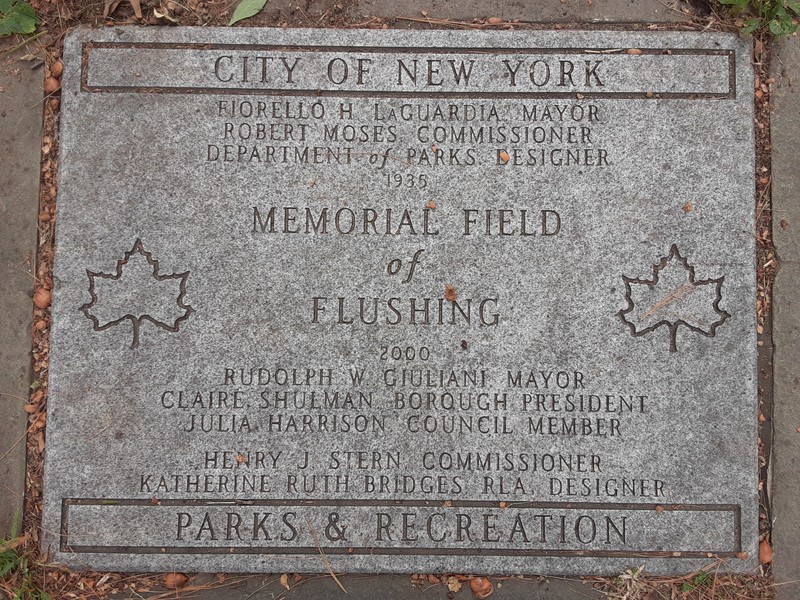 Directly below the bronze plaque: "Greater love hath no / man than this that / a man lay down his / life for his friends / St. John XV, 13"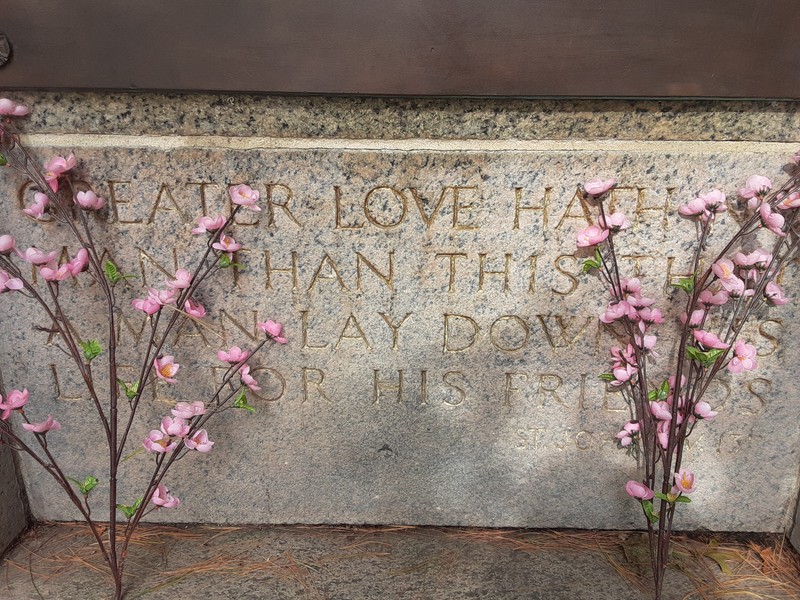 To the right side of the Memorial: "1935"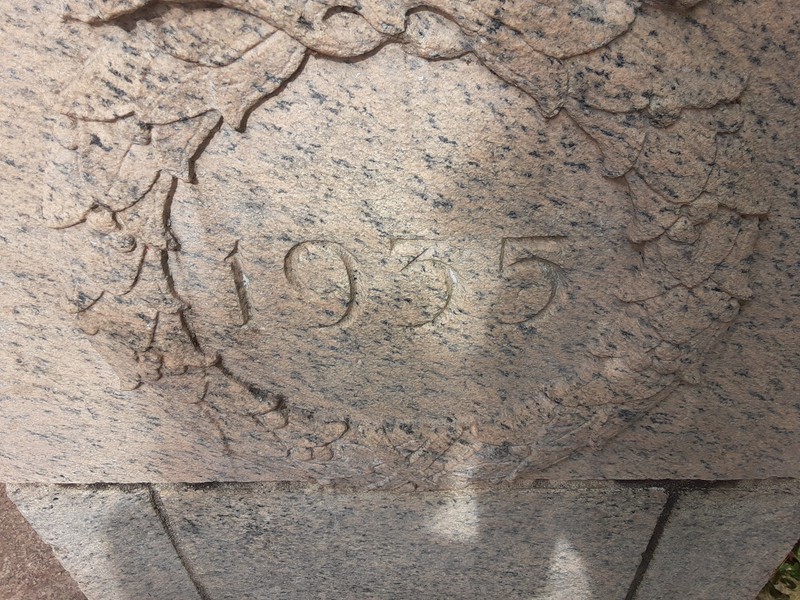 The Memorial with sitting people for scale.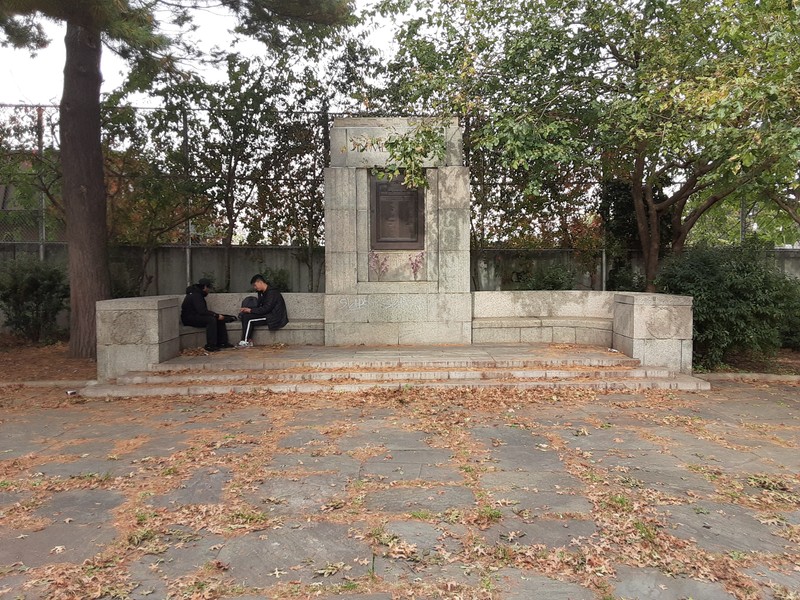 The bronze plaque, with 70 names inscribed. The top reads "In Memoriam"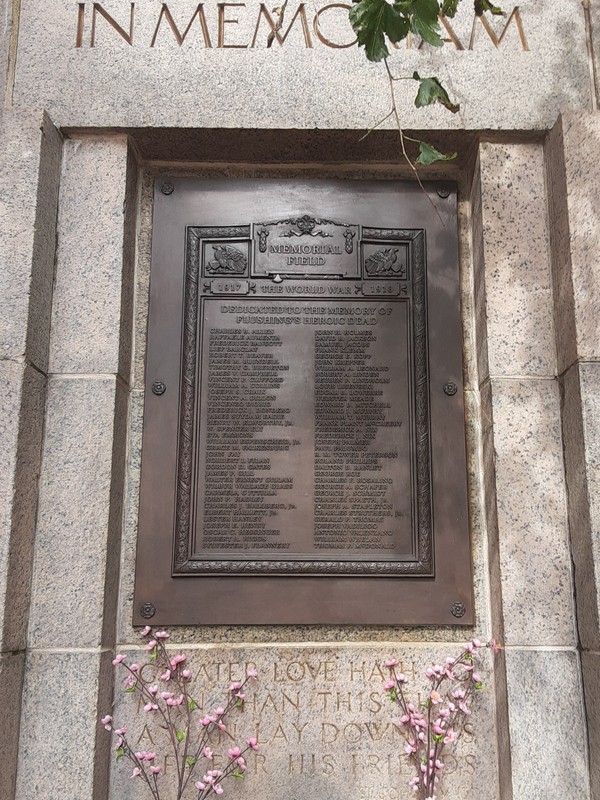 A closer view at the bronze plaque.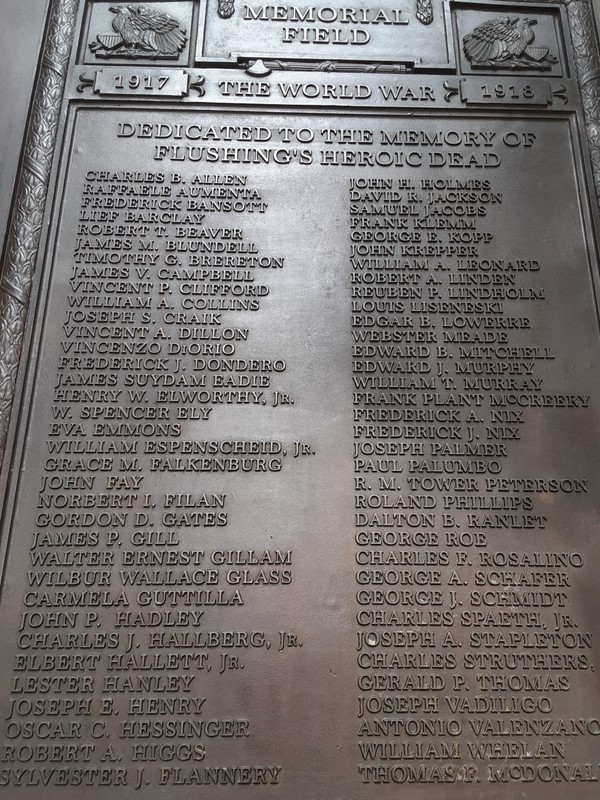 Backstory and Context
Flushing Fields, the park in which the Flushing World War Memorial is situated in, was originally open farmland until its acquisition by the Memorial Field of Flushing Corporation in 1921. From then to this day, the park has served as a popular sports venue for local schools and organizations.
Despite revenue from sports games, the Memorial Field of Flushing Corporation failed to meet financial expectations regarding property-related taxes. This delayed the construction of the monument. A portion of the property was transferred to the New York City Department of Parks & Recreation in 1930, which allowed sufficient funding to continue. An additional portion of the property was allocated to the Board of Education, largely for use by Flushing High School due to its close proximity. The Flushing World War Memorial was completed in 1935.
Upon complete acquisition of Flushing Fields in 2000, New York City divided the park into three sections: the Memorial Field of Flushing to the south (this contains the Flushing World War Memorial), the Flushing High School Memorial Field in the middle, and the Leonardo Ingravallo Playground at the northern end. Among the park's amenities are a playground, a baseball field, two softball fields, basketball and handball courts. The park is also the home field for Flushing High School's track, softball, and football teams.
Sources
"Flushing World War Memorial," NYC Parks, accessed November 4, 2019, https://www.nycgovparks.org/parks/flushing-fields/monuments/502.
"Offer Playground to City for Tax Aid; Flushing Memorial Field Group, in Letter to Harvey, Plan Gift of Five Acres. But Ask for Exemptions Past Taxes on Remainder of Tract Also Requested Canceled by Corporation's Officials.," The New York Times, April 13, 1930. https://www.nytimes.com/1930/04/13/archives/offer-playground-to-city-for-tax-aid-flushing-memorial-field-group.html.
Image Sources
Anonymous, 25 October 2019

Anonymous, 25 October 2019

Anonymous, 25 October 2019

Anonymous, 25 October 2019

Anonymous, 25 October 2019

Anonymous, 25 October 2019

Anonymous, 25 October 2019

Anonymous, 25 October 2019

Additional Information