McKenna Square
Introduction
Located in Washington Heights, this park commemorates Private William McKenna, who served for the US during the First World War as part of an anti-aircraft battalion and who died from wounds received during the Battle of the Argonne Forest in 1918 near Reciecourt, France. Before the war, he lived near here on West 173rd St. The site was officially named for him by the New York City Board of Aldermen on July 8, 1924, 6 years after McKenna's death.
Images
The front of McKenna Square, sign included.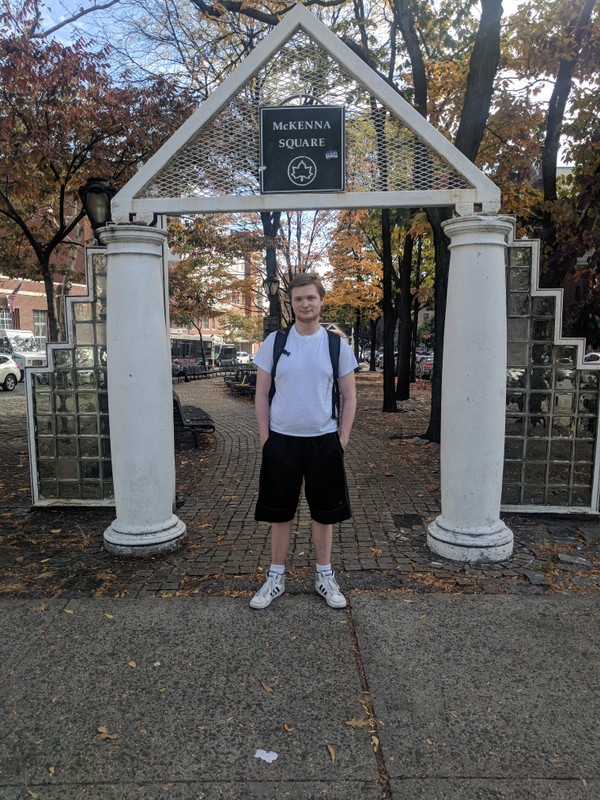 Sources
Daly, Ed. Honorary Squares of New York: Who Are These People?. Animal New York. February 27, 2014. http://animalnewyork.com/2014/honorary-squares-new-york-people/.
McKenna Square. Wikipedia. https://en.wikipedia.org/wiki/McKenna_Square.
Image Sources
Liam Swan (September 21, 2017)

Additional Information