Historic Fayette Theater
Introduction
The Fayette Theatre was originally built as a movie house in 1937 and is one of the few Depression-era movie theaters still in use in southern West Virginia. Visitors to the theatre can view the original movie projectors that remained in use until the 1960's. The Fayette County Historical Society began renovating the theatre in 1992 by installing paintings and pieces of art that depict life and entertainment from the 1930's. The theater stages ten performances a year, along with special nights by request. The theater is part of the Historic Theatre Trail and was added to the National Register of Historic Places in 1990.
Images
View of the theater from across the street.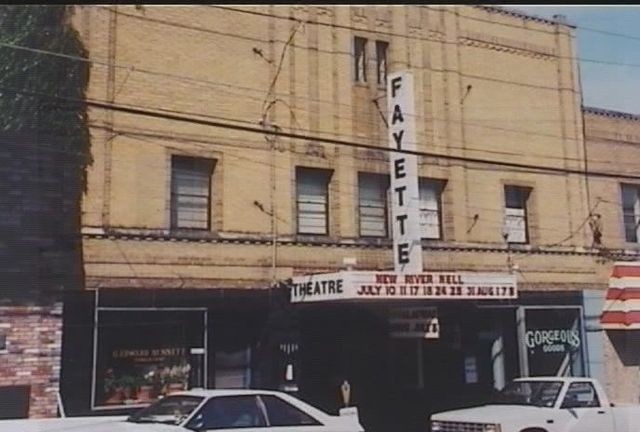 The Fayette Theatre Marquee.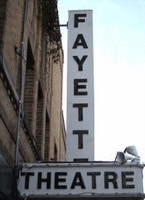 Flyer for the grand re-opening of the theater in 1993.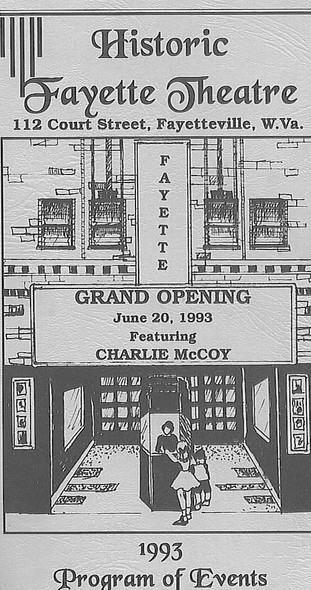 Black and white photogragh from the 40's.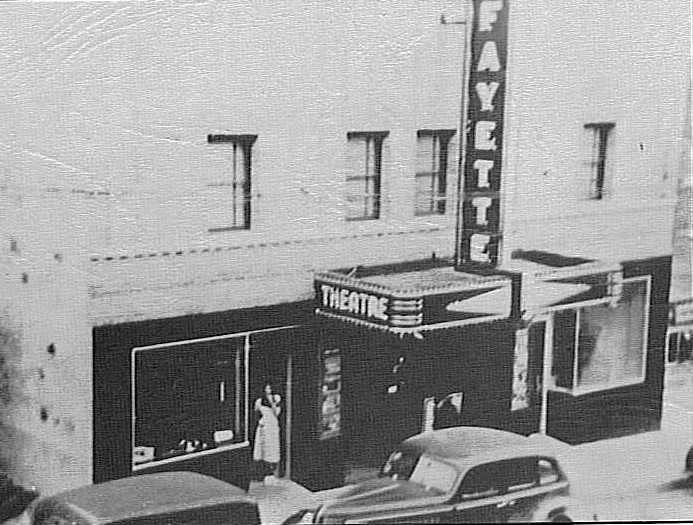 Backstory and Context
The Historic Fayette Theater was built in 1937 and is still in use as a stage for local performances. In 1992, the owner of the building, Tom Louisos, and the Fayette County History Society began renovations on the theater. In 2011, the Fayette County History Society purchased the building from Mr. Louisos and continued renovations and operation of the theater. Renovations to date include a new ceiling, a new heating and cooling system, new plumbing, a new electrical system, the addition of a dressing room in the back, renovation of the lobby, new seats, the addition of a technical booth to include advanced equipment, lighting, and more.
The theater is open to the public for free tours 10:00 am - 2:00 pm on Fridays starting in May and ending in October. Visitors are able to view the original movie projectors that remained in use until the 1960's and other original equipment. Inside, the theater displays paintings that are representative of the 1930's. Additionally, volunteers are available to answer questions about the theater's history, owners, operations, and its role as a modern theater in the 1930's and early 1940's. The theater continues to hold ten live performances a year as well as private events.
Sources
"Fayette Theatre 23 Historic years." Historic Fayette Theater - Home. N.p., n.d. Web. 02 May 2017. <">http://historicfayettetheater.com/>.

Additional Information