Duppstadt's Country Store
Introduction
Duppstadt's Country Store lies along a stretch of the Lincoln Highway in Stoystown, Pennsylvania. This general store originally opened in 1904 in a portion of the Williamson family home. Throughout the years, the store has grown and changed owners several times. Since the 1970's, the Duppstadt family has owned and operated "Buckstown Mall." They sell a wide variety of products, including local goods and specialty items. Located near the Flight 93 Memorial and Indian Lake Resort, Duppstadt's Country Store is an old-fashioned and hospitable family-run business.
Images
Outside view of Duppstadt's Country Store, as seen from the Lincoln Highway.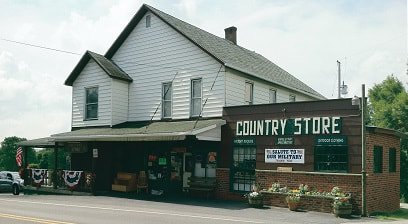 Somerset County pure maple syrup is one of the local goods sold at Duppstadt's.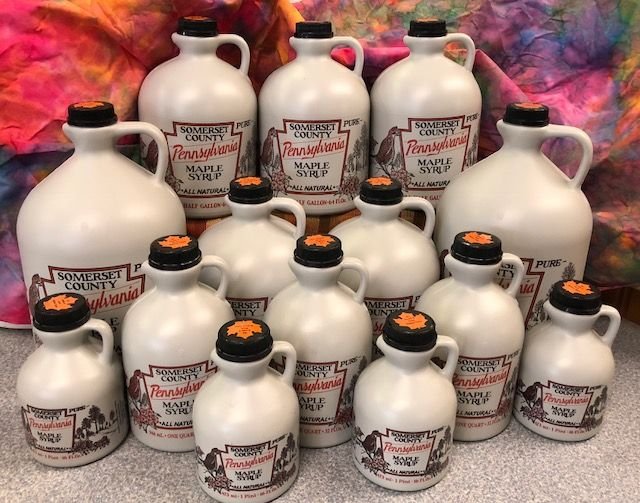 There is a wide selection of work and western boots at Duppstadt's Country Store.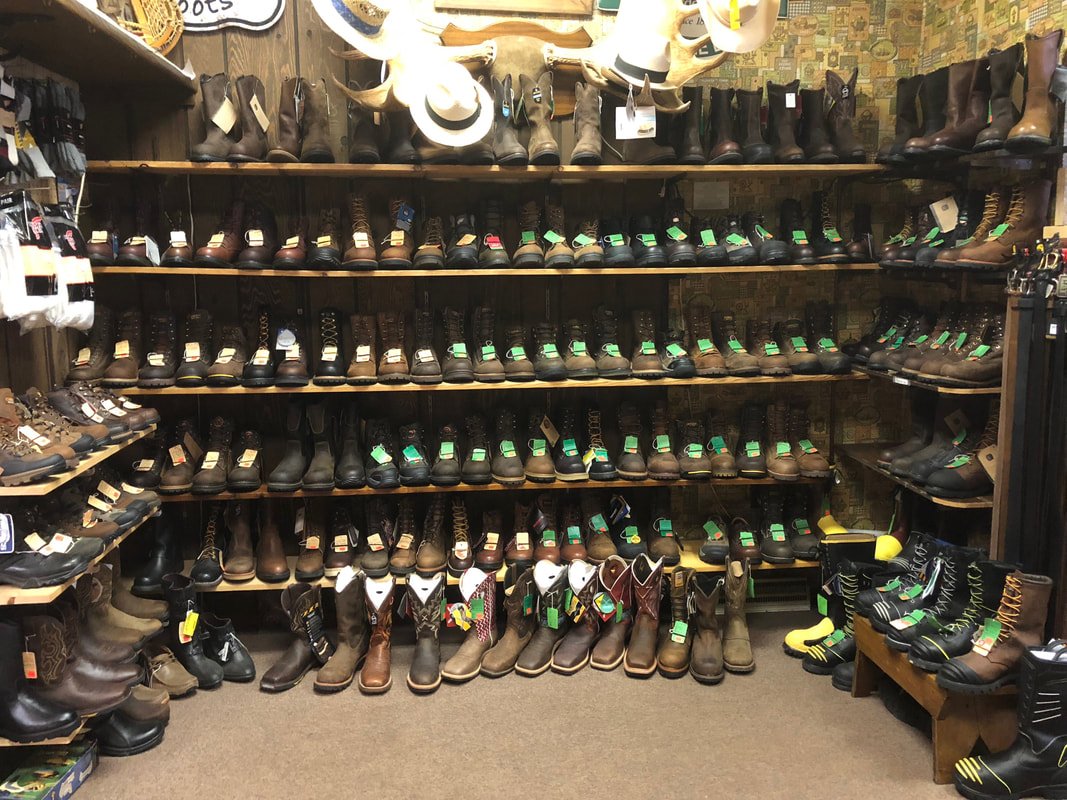 Backstory and Context
Located in Buckstown, Pennsylvania, Duppstadt's Country Store lies along a portion of the Lincoln Highway. This unique store prides itself on its hospitality and down-home country feel. Although the owners have changed throughout the years, this location has remained a general store through its time.
First opened in 1904 by the Williamson family, it was originally a general store in a small portion of their house. As the store continued to grow, it took over a larger portion of the house. In these days, the Lincoln Highway was not yet built, but travelers on horseback would come to the general store for supplies and goods (Caggeso). Then, in 1913, the Lincoln Highway was built, increasing the number of travelers on the road. This 3,389-mile, coast-to-coast route stretched from New York to San Francisco, with a portion of the highway lying right in front of this location. The store has had multiple owners' over the last century, at one point becoming a Clover Farm Store. The Duppstadt family bought the store in 1970, and it opened as "Duppstadt's Country Store" on January 1, 1971 (Butko). Duppstadt's Country Store is family-run with an old-fashioned feel, including wildlife mounts and antiques.
After an increased number of grocery stores and other big-box retailers appeared in the surrounding area, the Duppstadt's transitioned to selling a more unique and diversified variety of goods in their country store (Pickels). While the country store's staples, like jams and candies, have remained the same through the years, other products have changed as the trends change. The Duppstadt's sell local specialties, such as apple butter, maple syrup, honey, cheese, and more, that are all made right in Somerset County. They have a large selection of work and western boots, as well as western clothing. They also sell home décor, seasonal items, and PA fishing licenses. Because of the large offering of products, Duppstadt's Country Store is commonly referred to as "Buckstown Mall" ("Home").
Buckstown is a small town in southwestern Pennsylvania. Though it is a rural town, there has been increased traffic in the surrounding area because of the influx of visitors to the Flight 93 Memorial. Duppstadt's Country store is located 1.5 miles away from the memorial, and Indian Lake Resort is also less than 5 miles away. Local shoppers and visitors from the nearby attractions visit "Buckstown Mall" for both common and unique items (Ganassi). From local specialties and work boots, to Flight 93 memorabilia and seasonal offerings, Duppstadt's Country Store has a wide variety of offerings for everyone.
Sources
Home. Duppstadt's Country Store. . Accessed April 08, 2019. https://www.duppstadtscountrystore.com/.

Butko, Brian. Lincoln Highway: Pennsylvania Traveler's Guide. Edition 2. Stackpole Books, 2002.

Caggeso, Mike. 'A New Heritage': Experience the Great American Road Trip on the Lincoln Highway. Recreation News. November 22, 2018. Accessed February 14, 2019. www.recreationnews.com/culture/a-new-heritage-experience-the-great-american-road-trip-on/article_8b09c6f2-d876-11e8-a1b6-a3d95b544658.html..

Ganassi, Michelle. Business Leaders Want Residents to Finish Holiday Shopping at Local Stores. AP News. December 15, 2018. Accessed February 14, 2019. www.apnews.com/f0650ee90b65498e8bb64aa345f4daed.

Pickels, Mary. All in the Family: Generations Work Together at 'Country' Store. The Tribune-Democrat. December 03, 2013. Accessed April 29, 2019. https://www.tribdem.com/news/local_news/all-in-the-family-generations-work-together-at-country-store/article_20b4293e-c8e0-5853-b58f-3d31a22a976c.html.


Additional Information