Hot Springs National Park-Bathhouse Row
Introduction
Hot Springs National Park became the first of its kind when Congress approved a law that would preserve the area and its famous thermal springs. Hot Springs remains famous for its "healing" waters that have attracted people to the location from before the arrival of Columbus. Today, "Bathhouse Row" includes eight historic bathhouses built between 1892 and 1923. This area, along with the Grand Promenade was designated as a National Historic Landmark District in 1987.
Images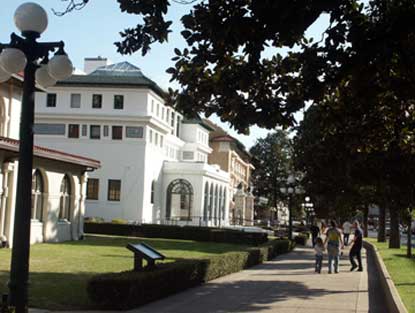 For more information, please click on the link for this book by Ray Hanley, Hot Springs: Past and Present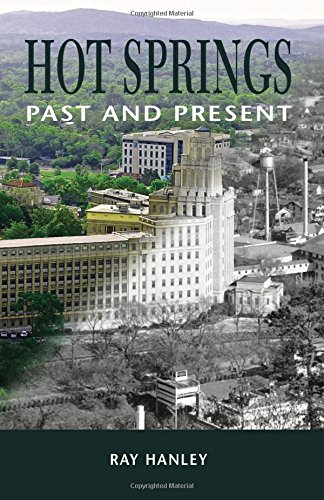 Backstory and Context
Water from the Hot Springs Mountain are collected and distributed to each of the historic bathhouses-the leading tourist attraction in the state of Arkansas. An average of a million people per year visit this National Park and its associated bathhouses to witness the historic area and enjoy its legendary "healing" waters. Besides visiting the bathhouses and spas, the park also offers hiking trails, camping facilities, and etc. Hot Springs National Park was established on July 5, 1933. Although it is the smallest park in the National Park system, it remains one of the most popular. .
While the park is also one of the oldest in the National Park system, its history predates the establishment of the United States. For thousands of years, Native peoples came to this location to quarry novaculite--an important source of tools and weapons. Novaculite is Latin for "razor stone". In 1804, President Thomas Jefferson sent the Dunbar-Hunter Expedition to explore the Louisiana Purchase. The first explorers to the area immediately recognized the unique value of the springs, which they believed held healing capabilities. By the turn of the century, Hot Springs was known as the "American Spa."
The first bathhouses were constructed prior to this time. In 1830, Victorian style bathhouses were built at each spring. These wooden structures are not longer extant. The current bathhouses are a mixture of Spanish and neoclassical designs and were built during a period known as the Golden Age of Bathing (1911-1939).
Sources
National Park Website http://www.nps.gov/hosp/learn/historyculture/index.htm Images from http://www.hmdb.org/marker.asp?marker=61774
Additional Information