Fort Loudoun - Pennsylvania State Historic Site
Introduction
This is a reconstruction of historic Fort Loudoun. The original fort was built in 1756 during the French and Indian War to protect settlers and to stage troops and supplies for the western campaign. A tragic event occurred a short distance from here, as referenced in the book, "A Narrative of the Life of Mrs. Mary Jemison."
Images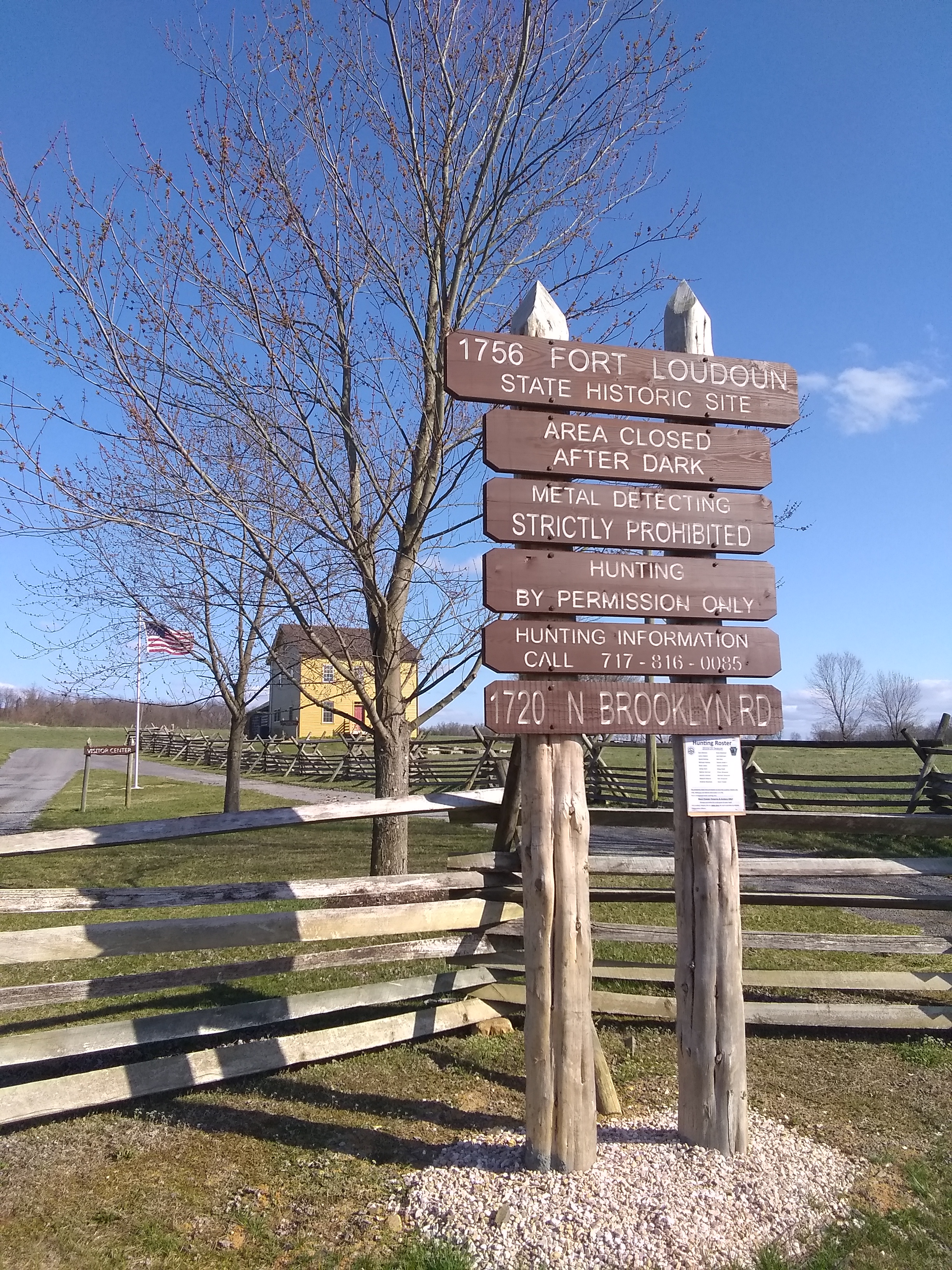 Looking at the reconstructed Fort Loudoun from the West

Plaque explaining the fort's construction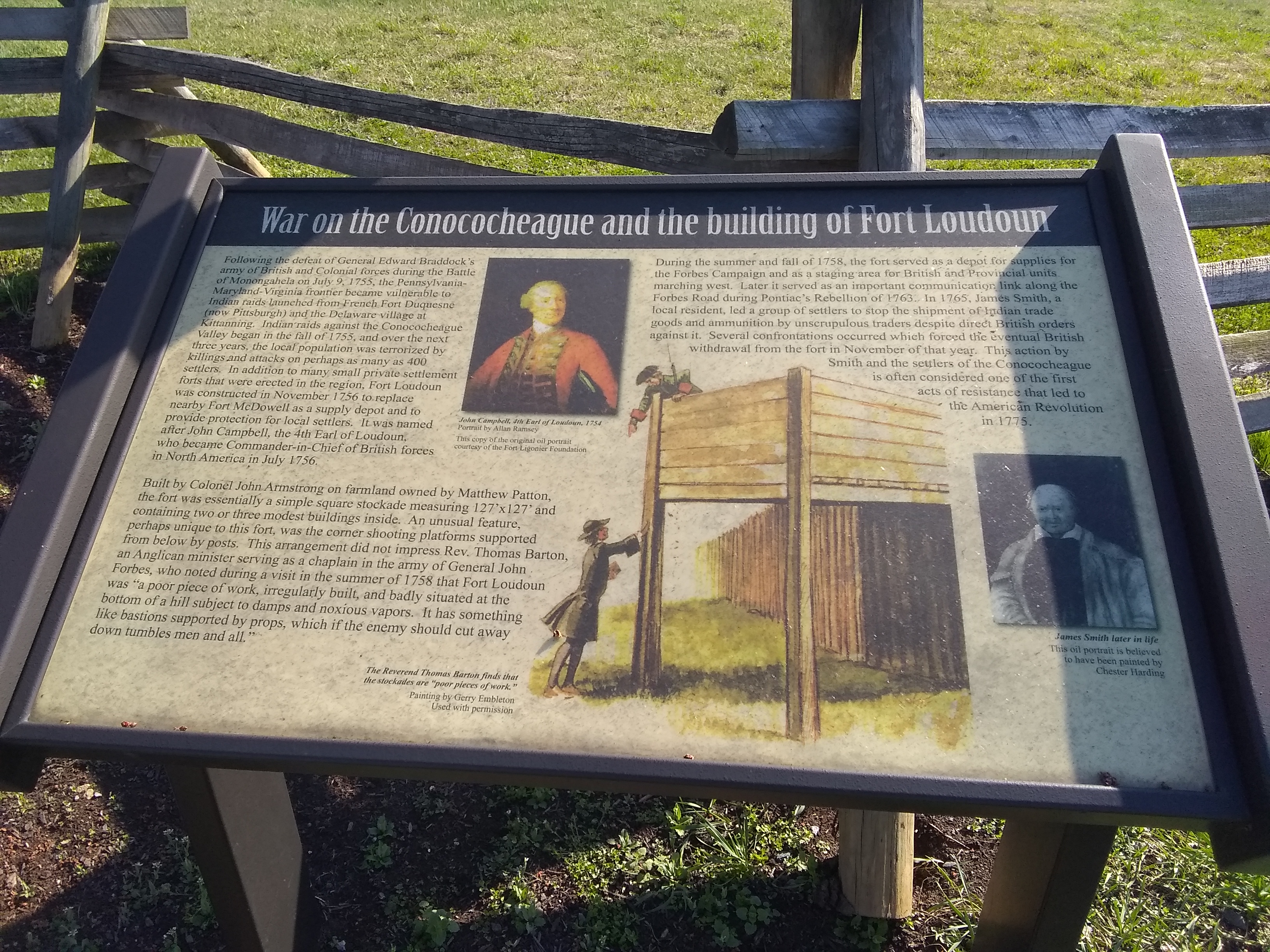 Historic plaque in modern Fort Loudon village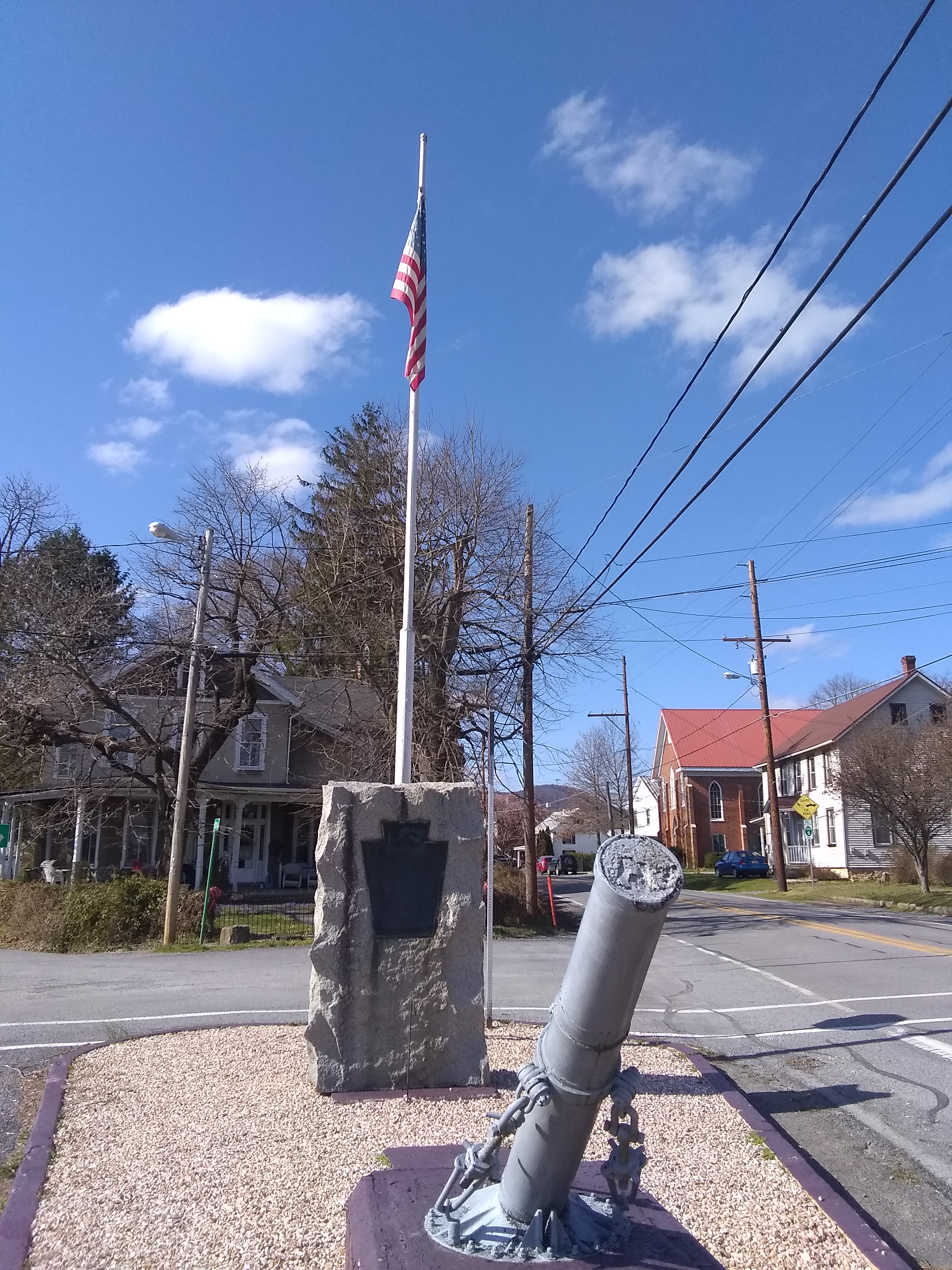 Backstory and Context
In the winter of 1756, during the French and Indian War, Fort Loudoun was erected by Col. John Armstrong at the order of the province of Pennsylvania. The fort was built for the protection of the frontiers against the French and Indians, and took the place of the fort at McDowell's Mill, which was situated at Bridgeport a short distance northward. 
The French and Indian raiding party that abducted Mary Jemison's group mandated they stop in the swamps a relatively short distance north of here to spend their first night in the wilderness. In Mary's account the fort is referred to as Fort Canagojigge by her father. Tragically, all but two of the abductees (Mary and a young boy) were murdered, scalped, and their bodies hidden in the swamps before they left this area. Although they were not a great distance from the fort, escape was impossible due to the heavy forest, muddy swamp, and the skill of the Indians at quickly tracking and dispatching any escapees.
However, Fort Loudoun did play an important role in protecting other frontier settlers during the French and Indian War. It was also a staging area for logistics being marshaled in preparation for military offenses in the west toward Fort Ligonier and Fort Duquesne. During the expedition of Gen. John Forbes, in 1758, and that of Col. Henry Bouquet, in 1763-4, this fort was used as a rendezvous for troops and as a base of supplies.
Fort Loudoun was built as one part of a network of protective enclaves throughout the frontier to provide safe havens for settlers in danger. The broad dispersion of these forts, combined with the thickness of the woods and rough terrain, significantly hampered their effectiveness in offering substantial protection for the settlers. As with Mary's group, the swiftness of the raids and the settlers' inability to quickly take flight, exposed serious flaws in the defensive system at the time.
Sources
Seaver, James E. 1824. A Narrative of the Life of Mrs. Mary Jemison, The Project Gutenberg. Accessed April 24th 2020. https://www.gutenberg.org/files/6960/6960-h/6960-h.htm.
Hunter, William A. Forts on The Pennsylvania Frontier 1753-1758. Pennsylvania Historical and Museum Commission, 1960.  https://archive.org/details/fortsonpennsylva00hunt/page/n7/mode/2up Accessed February 19, 2020.
1756 British Fort Loudoun. Accessed April 24th 2020. http://www.fortloudounpa.com/.