Gettysburg Heritage Center
Introduction
Gettysburg Heritage Center borders the Gettysburg National Military Park battlefield and provides guests with an interactive understanding of what the town was like before, during and after the battles that took place in and around Gettysburg. The center has artifacts, historical documents, interactive displays, and 3-D productions. You can also hear accounts of ordinary people doing extraordinary things during a time of chaos.
Images
Gettysburg Heritage Center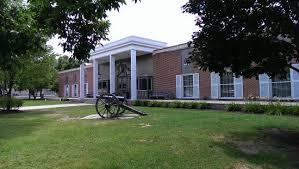 Inside the Gettysburg Heritage Center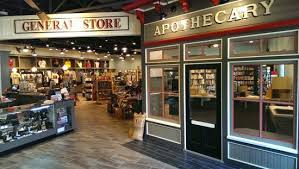 Backstory and Context
The location of the Gettysburg Heritage Center opened its doors on April 19, 1962. At that time the center was called The National Civil War Wax Museum. The museum contained more than 35 scenes and over 300 life size wax figures. The goal of the museum was and still is to provide guests with an understanding of the causes and consequences of the Civil War.
The complex around the center continues to undergo improvements. In 2000 the area adjacent to the center was developed into "Veteran's Park." In 2001 the Battle Room inside the center was updated to include a digitally enhanced audiovisual presentation. The center prides itself on being one of the only attractions to depict events of the entire Civil War as well as the Battle of Gettysburg and Lincoln's Gettysburg Address.
The center also specializes in gifts, collectibles, art, books, apparel and home décor. Many of the items they have for sale are exclusive to the Gettysburg Heritage Center. They also take pride in offering quality merchandise at a reasonable price.
Sources
http://www.gettysburgmuseum.com/ http://www.destinationgettysburg.com/visitor/member_detail.asp?contact_id=167 http://www.eveningsun.com/local/ci_25093332/landmark-gettysburg-attraction-getting-more-than-an-interactive