The Arc at the ARC Hotel
Introduction
This shiny steel sculpture takes front and center in the landscaped bed of the ARC Hotel, renovated in 2018. California-based artist Randy Doering was approached by hotel management to create a sculpture to represent its brand identity. And the outcome is the fluid shiny sculpture designed to mimic the hotel's logo. The substrate for the work is a dimensional sculpture constructed of 316 marine grade stainless steel with a mirror finish. 
One of the hotel's principals shared his long term vision on the hotel. He was inspired by the terms "Arch" and "Arches" which are examples of a strong building method and signify stability, optimum design, efficiency and strength to survive the test of time. 
Doering checked all their boxes with his creation.
The hotel began its life as the Channel House Apartments in 1960 and stands out amidst the historic row houses. It has plans to reopen its street entry restaurant in 2023.
Images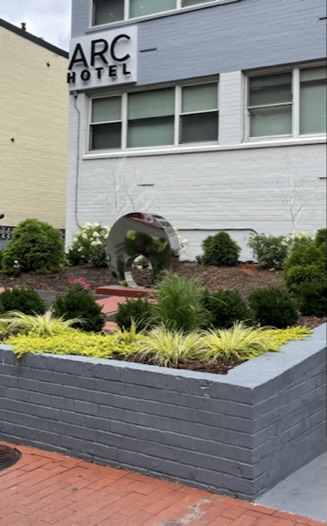 The Arc sculpture reflects the summer landscaping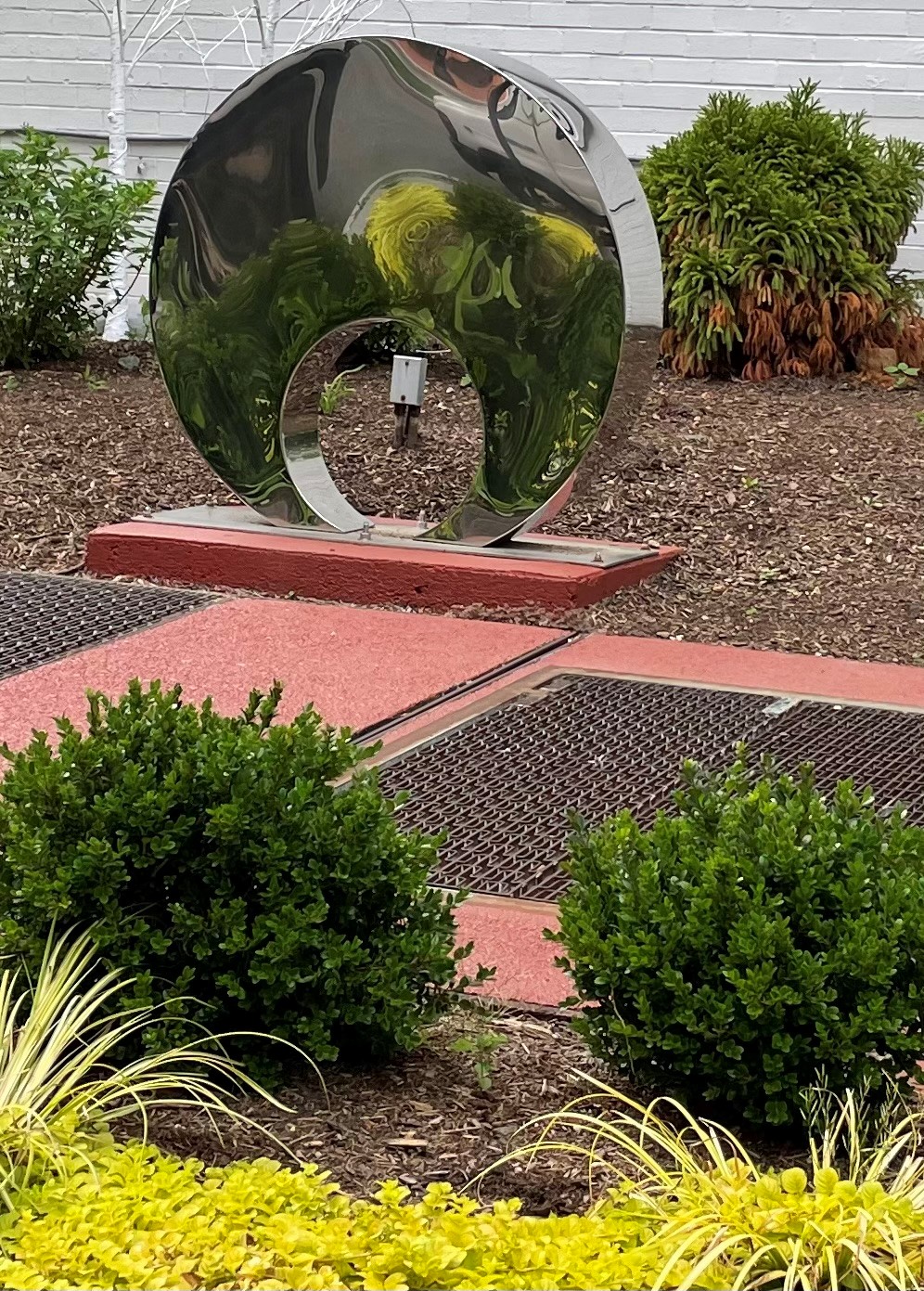 Reflections in the shiny steel brighten the garden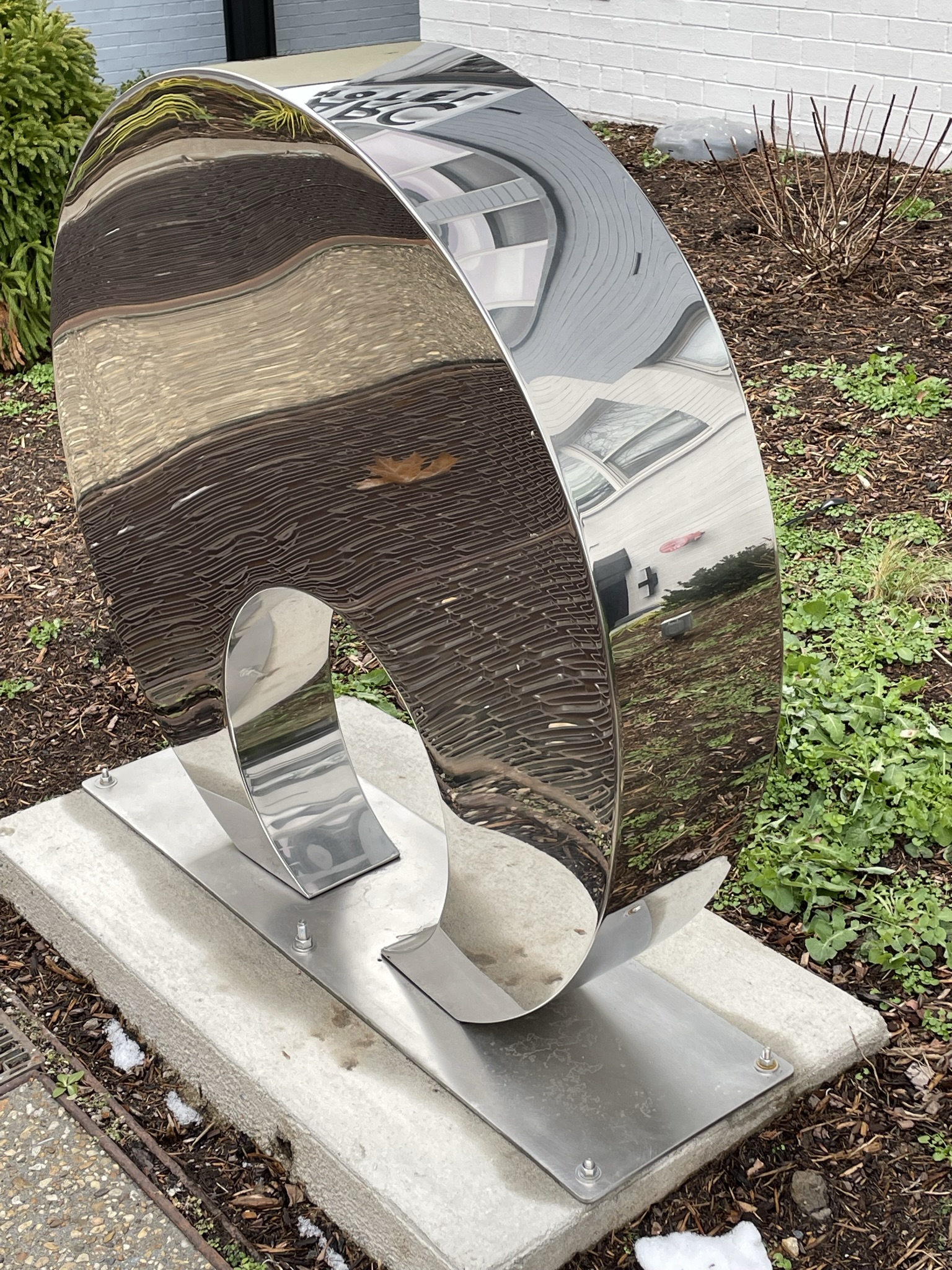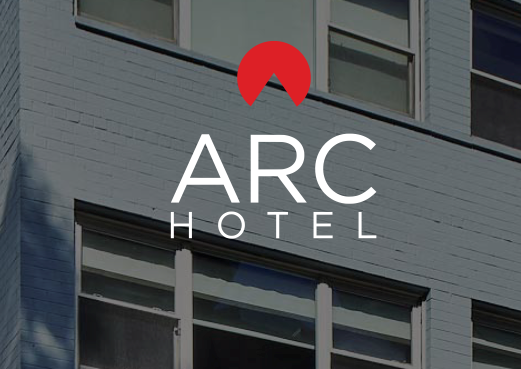 Artist measures up to his sculpture at a California exhibition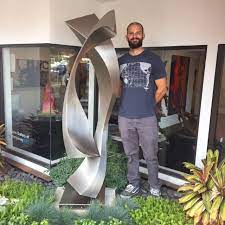 Doering's freeform wood and steel side table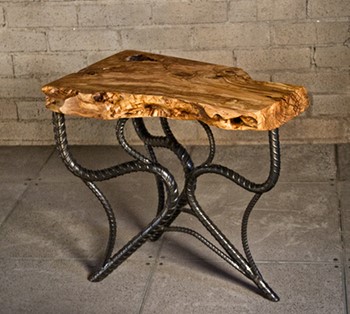 Backstory and Context
Doering's interest in metal working began as a child on the family-owned Kansas cattle ranch, "The Double H." His grandpa was his inspiration – he could fix, make, or dream-up anything metal the ranch needed. Later he graduate from Kansas State University with a BFA in Metalsmithing. In September 2011, he started the Metal Method Company, a design and fabrication studio with a focus on creating functional fine art for residential and corporate settings. His work has been shown in California, Hawaii and around the country.
The hotel opens their doors to all on the tour. Stop for a beverage or snack in their street level market place cafe. If you mention you are on the the Foggy Bottom Historic District Walking Tour, you'll get 10% off your purchase.
Sources
Personal communication, Armando Lazarte, ARC Hotel, Foggy Bottom
Randy Doering website
Image Sources
Vogt/Leone 2022

Vogt/Leone, 2022

Vogt/Leone, 2022

https://www.archoteldc.com/our-hotel/

Laguna Gallery of Contemporary Art (California)

Doering website

Additional Information