Cloverly Farm
Introduction
Cloverly sat at the present site of Bishop Leblond High School, and was an enormous country home belonging to John J. Tootle. The home featured six Romanesque two story columns on each end and at the front, for a total of eighteen two story columns, twelve windows on the facade, and a porch that wrapped completely around its rectangular footprint. The mansion-style home was designed by E.J. Eckel, Architect, and built in 1899. The home & property was sold to the Catholic Church c. 1923 and operated as an orphanage until 1959. In the 1960s, the home was demolished and Bishop LeBlond High School was built on the site.
Images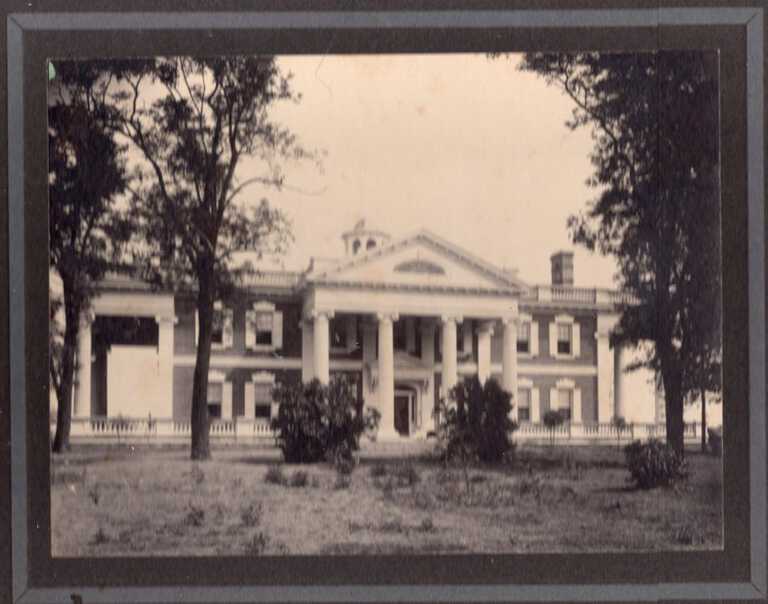 Reception Hall at Cloverly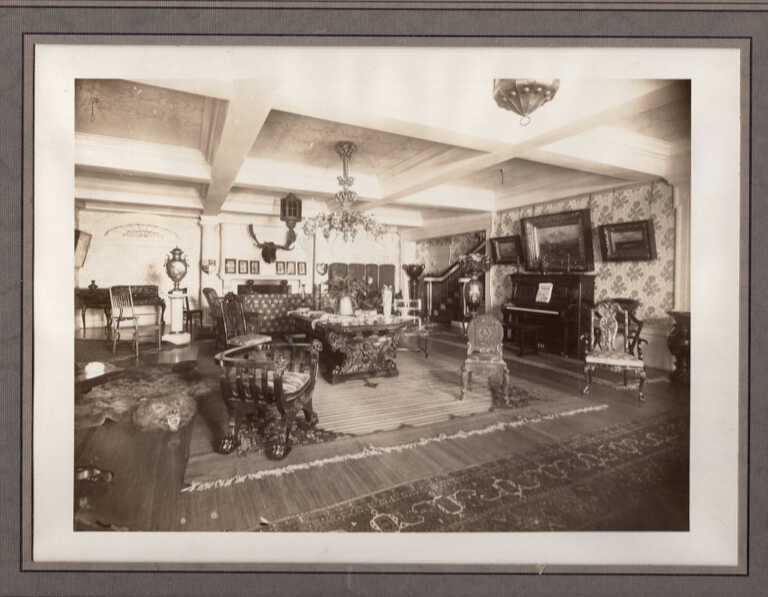 Costume Party 1901 at Cloverly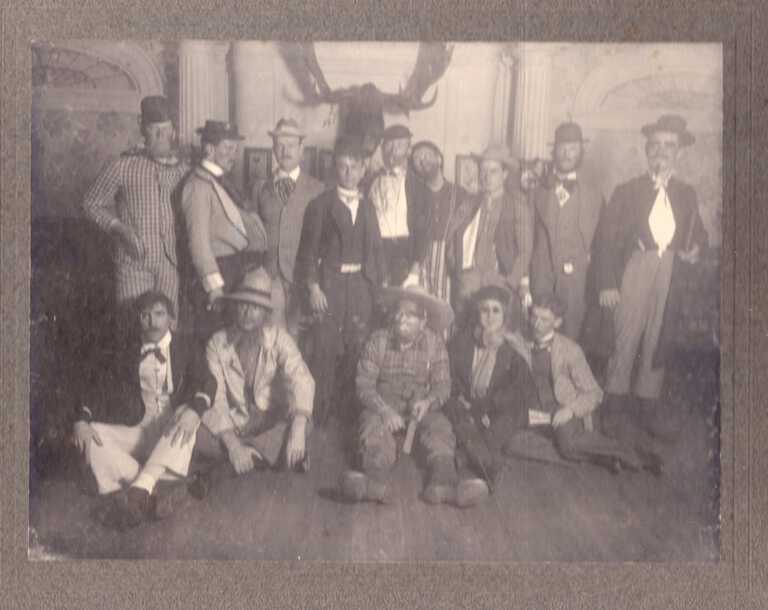 Costume Party 1901 at Cloverly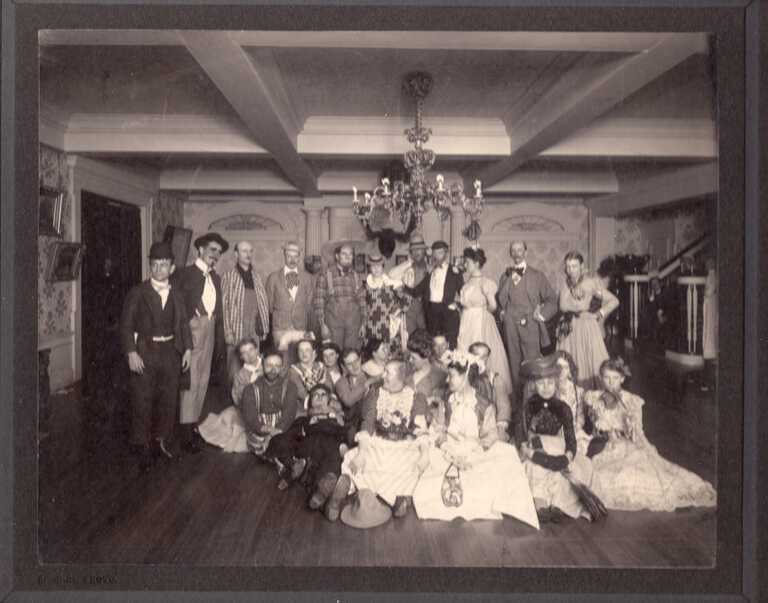 Backstory and Context
News clipping - 1900 December: "A very pretty event took place Christmas night at Cloverly Farm when Misses Hazel and Gladys Tootle received a large number of friends. The hours were devoted to dancing in the large reception hall with Pryor's orchestra. The house was decorated with holly, mistletoe and evergreens. Among the guests were: Misses Berenice and Maud Wyeth, Sara Kennard, Rachel Landis, Katharine Motter, Lettie Lemon, Louise Van Natta, Lillian Tootle, Monette Shoup, Ada Lyon, Louise McDonald, Messrs. Frank and Dave Kennard, Harry Tootle, Grant Duncan, Louis Hax, Walter Landis, Percy Johnson, W. C. Motter, W. D. B. Motter, Jr., Ernest Sipple, Alan Van Natta, Hal Lemon, Webb Steele, Hartley Garlichs, Will Fairleigh, Louis Smith, Will Wyeth, Charles Berry, Barrow Motter, and Irving McDonald.'
John James Tootle was the third child of Milton Tootle I and Katherine O'Neill. His brother, Milton Tootle, Jr., was important in St. Joseph banking. John was mainly involved in Tootle Dry Goods, which was begun by his father in 1849. He was President of the Tootle Estate, retiring from all business in 1949.
John Tootle was married to Ella Parker, with whom he had one daughter, Catherine. Catherine had one son, Jack, by her first husband, who died when Jack was very small. She remarried to Stanley Birdsall and they moved to St. Joseph. Jack officially took the surname Tootle.
In 1906 John Tootle & Ella divorced and Cloverly Farms was awarded to Ella.
Jack Tootle, the grandson, was Vice President of Tootle Dry Goods for 23 years. He died in Florida at age 91, in 2009.