Tootle Dry Goods Store (Tootle-Wheeler-Motter)
Introduction
Tootle-Campbell Dry Goods, Co., formed in 1908 to replace the Tootle-Wheeler-Motter Dry Goods Co. (Which continued as Wheeler-Motter). In that year, the Tootles incorporated with the Campbell's to create a new wholesale distributorship and build a new 8-story building on the SW corner of 4th & Faraon which included a sewing factory where they manufactured overalls, shirts, duck coats, and pants.
Images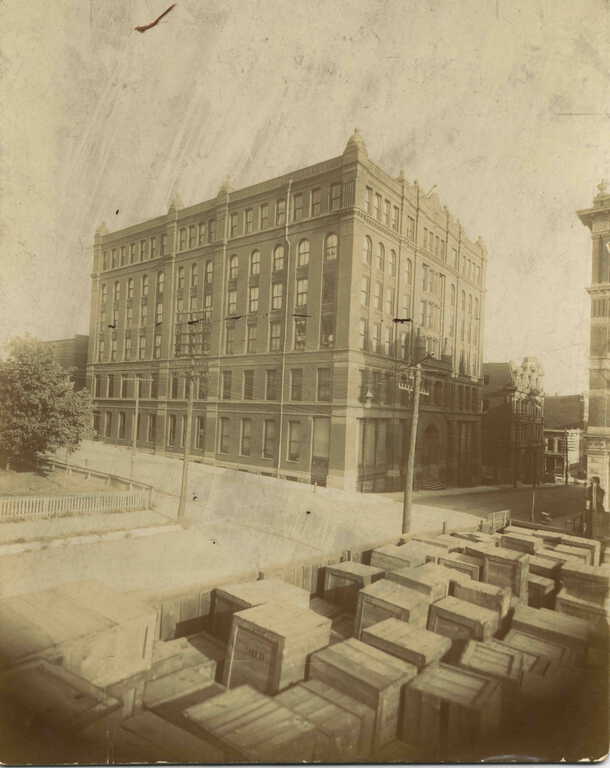 Tootle Dry Goods Main Entrance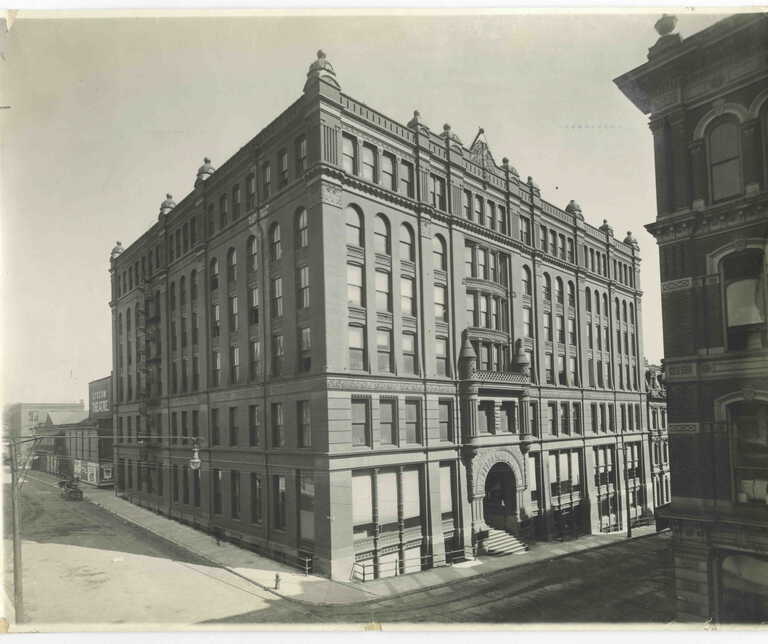 Backstory and Context
Tootle-Wheeler-Motter Dry Goods Company, 219-223 N. Fourth Street, 4th & Jules Streets, 1886. Designed in 1886 by Eckel & Mann, Architects.