Helvetia
Introduction
The town of Helvetia, West Virginia was founded in 1869 by Swiss and German immigrants. Kultur Haus Helvetia houses a small museum, the Helvetia General Store, Post Office, and Alpen Lodge.The architecture of the houses and the town meeting hall in this community is where the historical value truly lies. People who venture in are able to see the amalgam of different styles that have remained in families for generations. With at times almost a garish color pallet, these houses distinguish themselves from the mountain background while retaining the individuality of the owner.While this community is a bit of a drive to reach, people do get the opportunity to look at a town tucked away into the mountain side. The bed and breakfast has also reached national recognition, from the Food Network Channel to local politicians. Helvetia was added to the National Register of Historic Places in 1978.
Images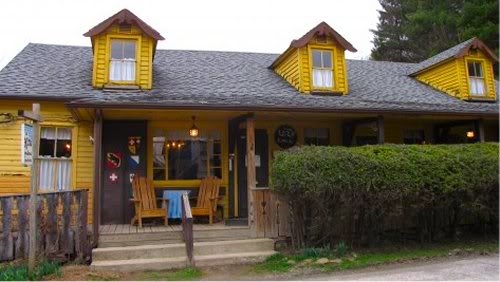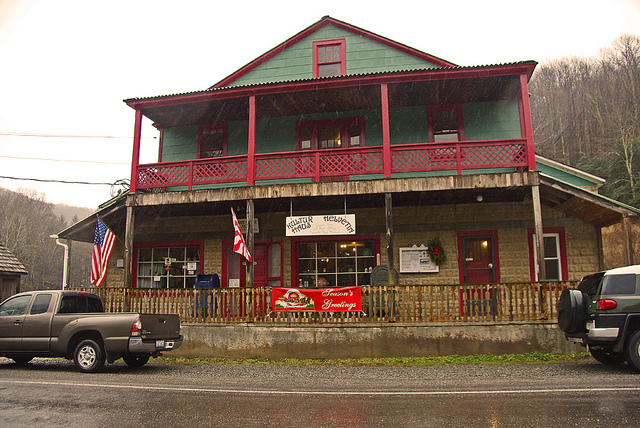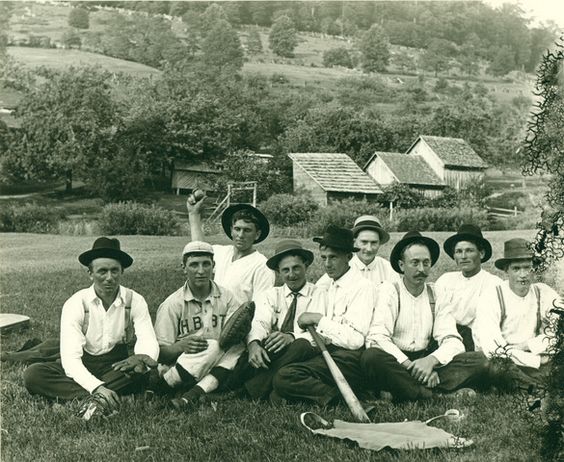 An Helvetia homestead, about 1900.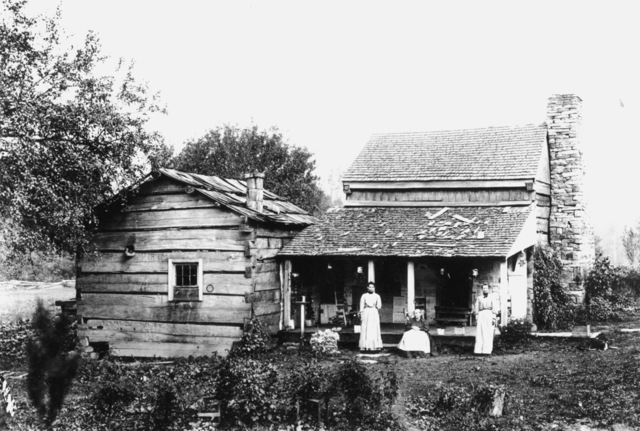 Three Balli sisters posed for this photograph in 1998 in the kitchen of the Balli home. (More information on the Balli sisters in the link below)
This drawing was probably done by settler Ulrich Müller in 1876 and is the earliest surviving image of the community. Müller was one of the original six men who traveled from New York to Randolph County to inspect the land.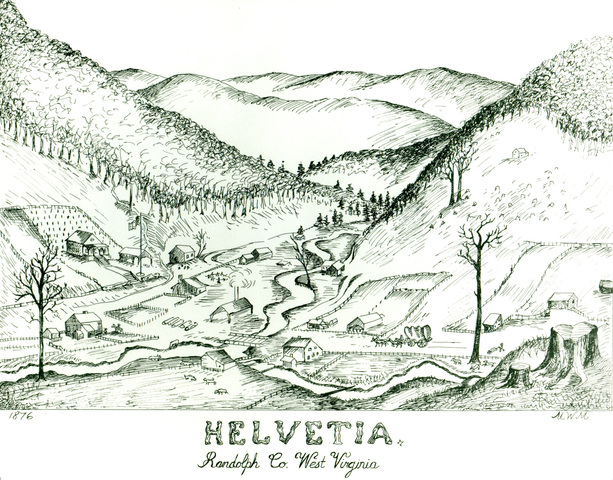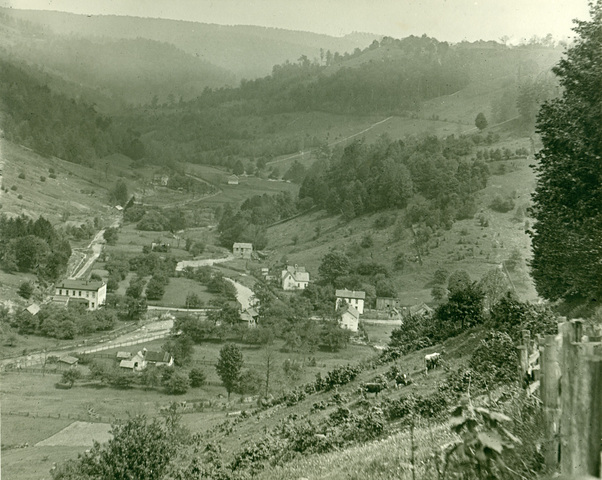 The Lehmann Family Ginseng Patch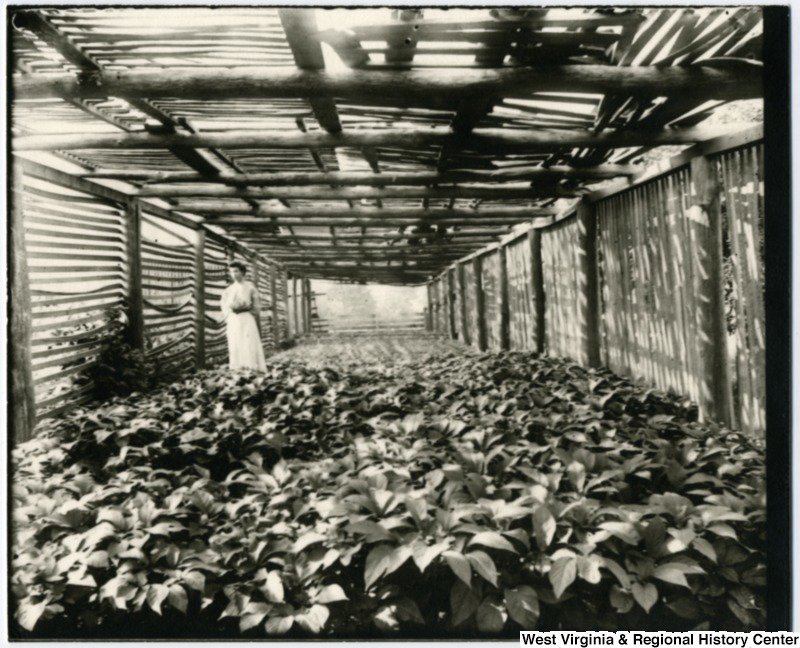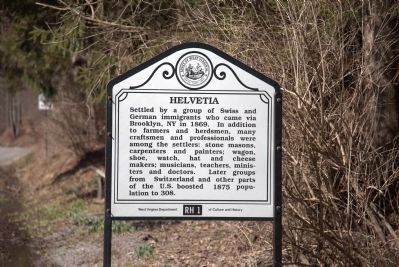 Backstory and Context
 There was an abundance of Swiss and German people immigrating to the United States during the civil war era. These immigrants were often enlisted to both the Confederate and Union armies. After the war was over, these people found comfort in the company of others from their native land, and formed a small community, Grütliverein, in Brooklyn, New York. The community took a vow of solidarity to migrate together as better opportunities presented themselves. Ultimately, these immigrants were hoping to find a location that would allow them to have freedom of religion, land, and the freedom to practice their customs without discrimination.
"It was in this "verein" that they pledged to stand by each other, and when the opportunity should come, to emigrate to some section of country where they might be free to live and labor as they desired. One of the Swiss who was a member of this society, Isler by name, had been in West Virginia acting as a surveyor for a firm in Washington. He helped survey thousands of acres in the mountains of West Virginia and gave a glowing account of the country he had seen, of it's endless tracts, of forests full of game, and of its clear streams alive with fish."1
Isler, accompanied by Jacob Halder, Ulrich Mueller, Henry Asper, Sr., Joseph Zielman, and Xavior Holtzweg, went to West Virginia to survey the land that would become their safe haven, the village of Helvetia on October 15, 1869. The men traveled from Brooklyn, NY to Clarksburg, WV by train, and then continued the last seventy-five miles by foot. Although there was nothing but wilderness, these men envisioned a home for them, their families, and their community. As these people were the first to settle on this isolated piece of land, the properties were very cheap and cabins started to be built slowly but surely. In 1870, the few people who had made the move to West Virginia convened and decided to name their new home Helvetia, the original name of Switzerland. In 1871 there were only 32 people in Helvetia, but with the advertising help of C. E. Lutz, by 1874 Swiss and German families from all over the United States and even Canada started pouring into the new village. Soon, with the now sustainable population, a school, church, a Blacksmith, a shoemaker, and other skilled labor shops opened for business and made Helvetia what it is today: a tight knit farming community with a passion for preserving their heritage by sustaining their way of life. 
In 1913, Helvetia hit its peak population of almost 1,000 residents due to the development of the Buckhannon Chemical Company at Selbyville and the laying of the Baltimore and Ohio railroad line to Helvetia. However, as new railroad towns started to pop up, Helvetia's population started to dwindle. Today the population of Helvetia is 59. 
Sources
1. "Helvetia." Accessed September 1, 2016. http://www.wvculture.org/history/agrext/helvetia.html. 2. "Helvetia, WV News." Accessed September 1, 2016. http://www.helvetiawv.com/. 3. "West Virginia Historical Society Quarterly Vol 13, No. 1." Accessed September 1, 2016. http://www.wvculture.org/history/wvhs/wvhs1311.html.
Image Sources
"Helvetia." The Historical Marker Database. Accessed October 7, 2020. https://www.hmdb.org/m.asp?m=82283.

Additional Information