Avenue Chronicles
Introduction
Author-Uploaded Audio
This mural was painted by Jose Faus in 2006 who utilizes the metaphor of camera film to represent the passage of time. The figures show a chronology of world events throughout the mid-twentieth century and their effect on various communities of color. Some themes highlighted in Faus' mural include the consequences of discrimination and the tragic consequences of inequality, but there are also images depicting work, family, and community life throughout the work.
Images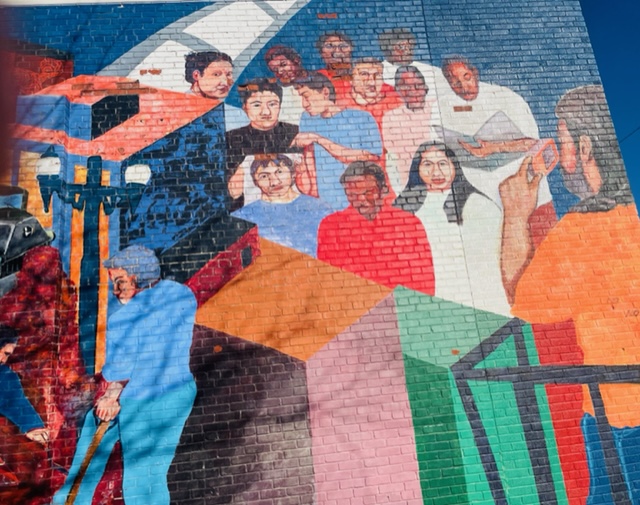 Working Class neighborhood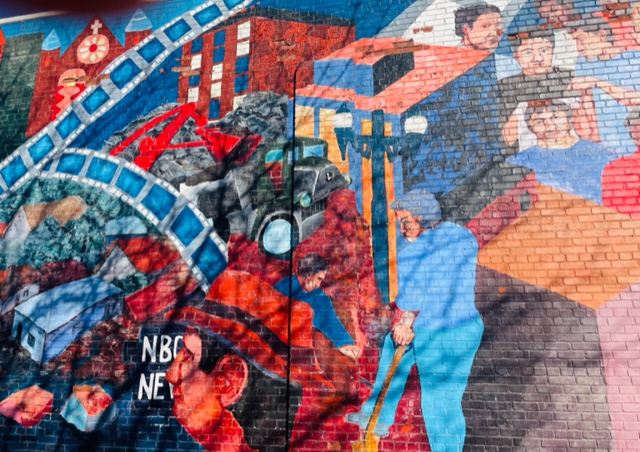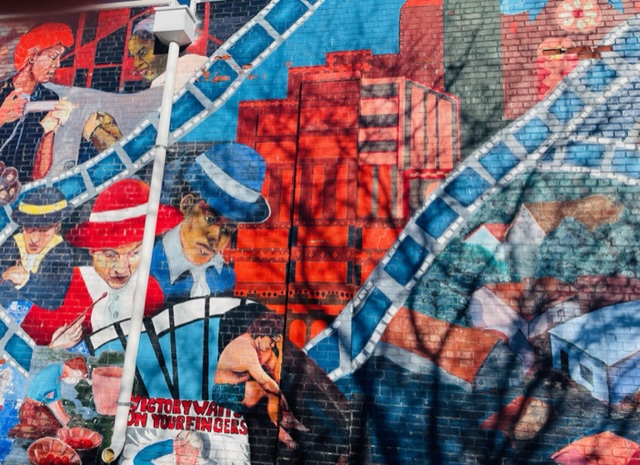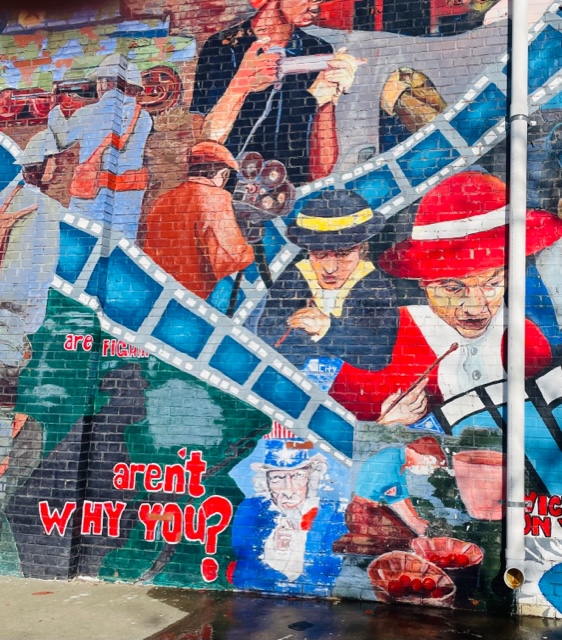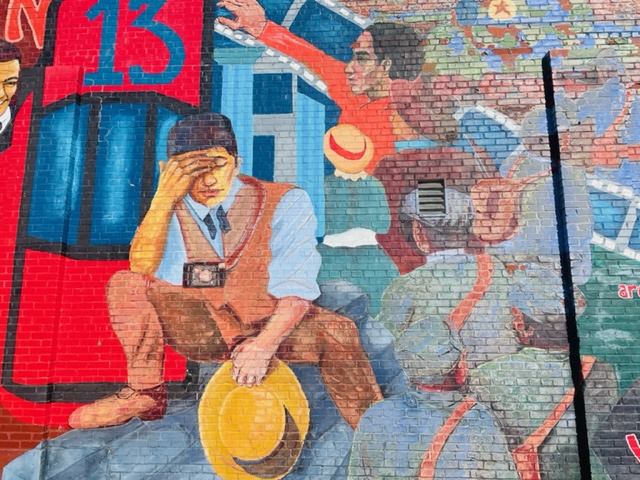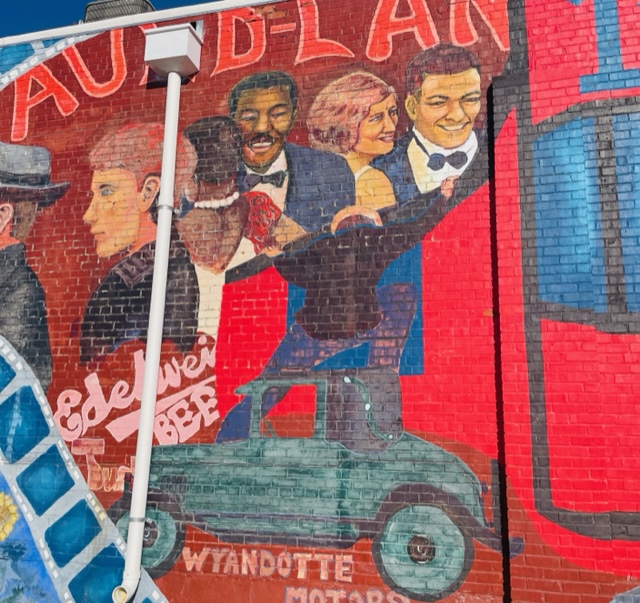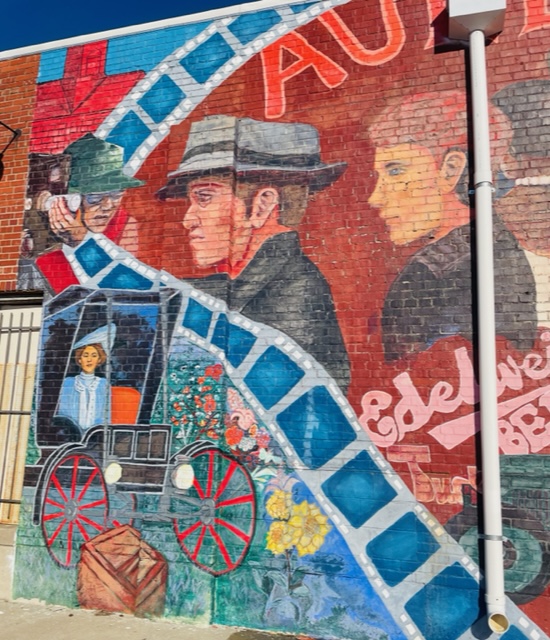 Backstory and Context
Author-Uploaded Audio
This mural showcases the history of the working-class communities of color such as Latinx and Black residents of Kansas City, Kansas throughout the twentieth century to the present day. At the beginning of the mural, there is a turn of the century white woman in a stagecoach looking out. Next, we see filmmakers and their vision of the area. This is followed by various BIPOC residents of the area enjoying 1920s Kansas City, Kansas. This is quickly followed by hardships- from the world wars, racism, and low-socioeconomic circumstances. There are several BIPOC people involved in the war industry- we see two Black women as Rosie the Riveters. The women are placed above Mexican Americans in zoot suits. Below the Zoot suiters, there are people laboring for the railroad and a shirtless man that appears to be impoverished. Next, we see the flood of 1951 that destroyed and displaced these working-class communities represented here. Finally, there is a person that closely resembles the muralist Jose Faus, as he takes a picture of a diverse group of young people in the community.
Sources
Loretta Chavez, interview by Christina Loya, August 31, 2021.
Image Sources
Jose Faus

Jose Faus

Jose Faus

Jose Faus