Midwife Lottie Spratley's House
Introduction
Author-Uploaded Audio
Each historic home along the streets of Cape Charles tells a story. This duplex between Nectarine and Fig Streets, with a façade largely unchanged since constructed over a century ago, has its own unique story. The earliest resident at 630 Madison Avenue earned a living by welcoming babies into the world. During her career as a midwife, Lottie Cottrell Dent Spratley delivered a reported 800 babies. The likelihood that her signature certified the birth of someone of color born in Cape Charles between when she moved into the house on Madison in the early 1940s until she stopped practicing prior to her death in 1976 is extremely high. For a community with few cars and rampant discrimination in the healthcare system, midwives and other African American healthcare practitioners filled a dire necessity — doctors and specialists who not only admitted and cared for African American patients but also whom patients trusted with their lives. Beginning in the early 20th century, a campaign led by physicians, primarily for political, financial, and racial motivations, increasingly demonized midwifery. Midwives, many of whom were African American and Indigenous women, lost their livelihoods due to strict regulations or outright bans. The suffocating red tape and pressure involved in serving Cape Charles and surrounding communities eventually forced Lottie out of practice after decades of assistance to pregnant women and hundreds of deliveries.
Images
The duplex at 628-630 Madison Avenue is pictured in November 2022. Midwife Lottie Spratley lived at 630 Madison Avenue, which is the apartment to the (viewers') left. (Allison Blakeman)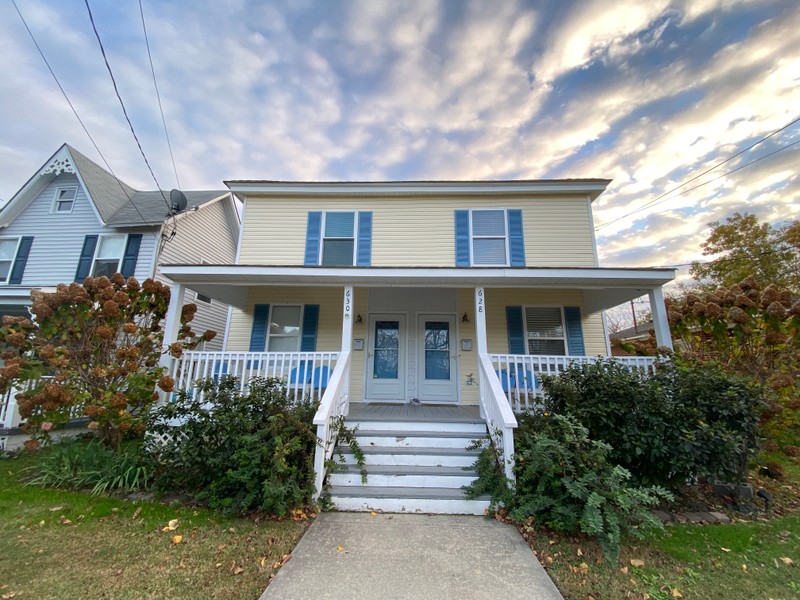 Lottie's residence, 630 Madison Avenue, is pictured on a Sanborn Fire Map in May 1921. (Library of Congress)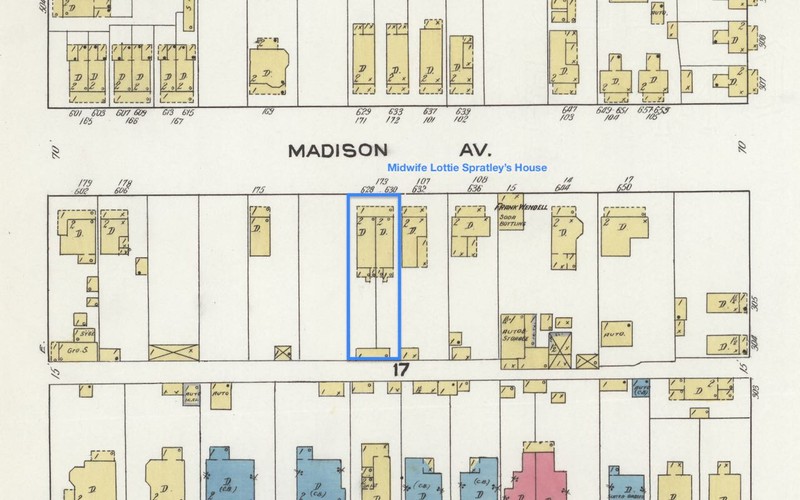 Dr. Daniel Webster Palmer, first African American doctor on the Eastern Shore, poses for a portrait. (Archive.org)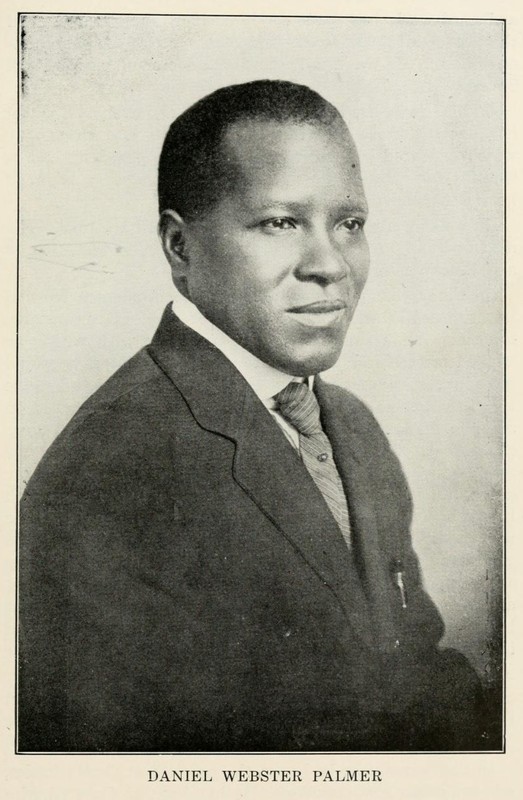 Many prominent members of the African American community participated in the Cape Charles Tennis Club, including Dr. D. W. Palmer. (Cape Charles Museum and Welcome Center)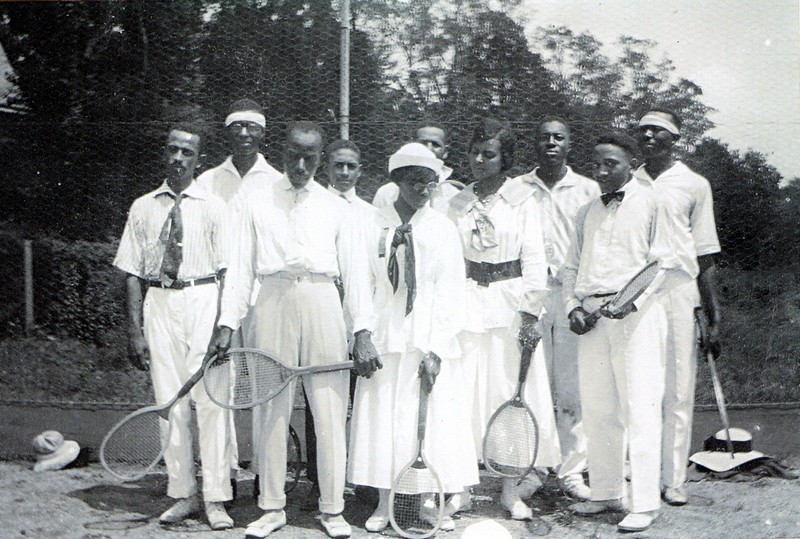 Draft Registration Card for Cape Charles physician Dr. William Henderson Johnson, who stated he "[worked] for himself". (Ancestry.com)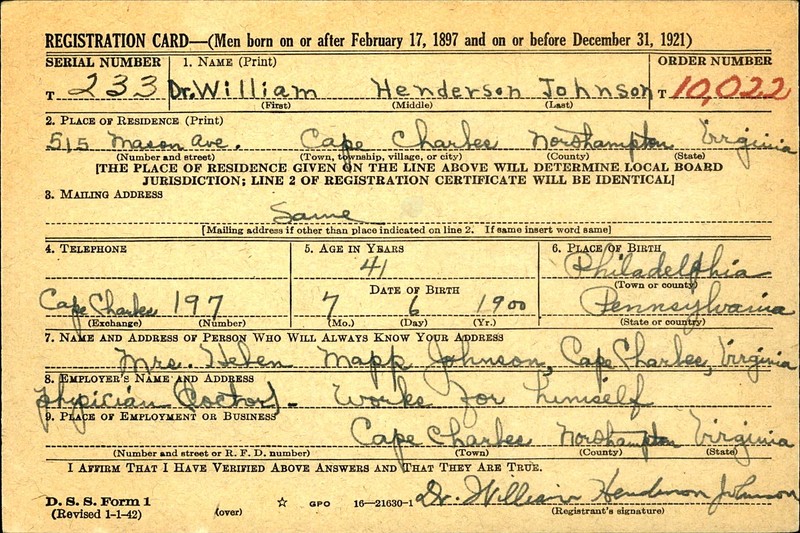 Dr. Samuel Armstrong Shepherd lists his occupation as dentist on his Draft Registration Card. (Ancestry.com)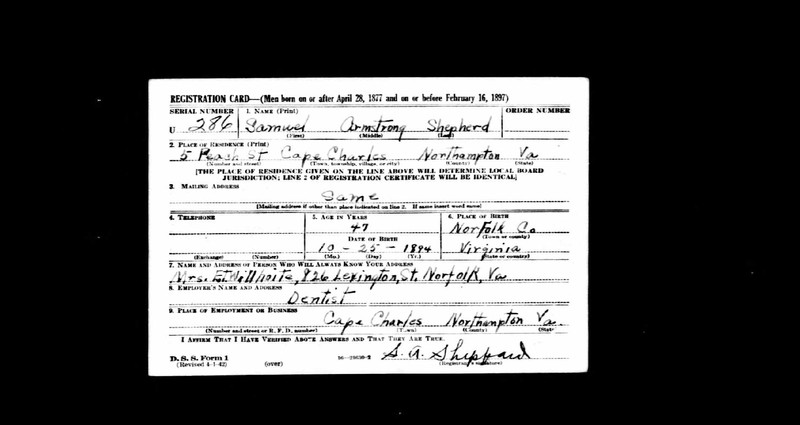 Dr. S. O. Fields, prominent African American physician, certifies a birth certificate. (Ancestry.com)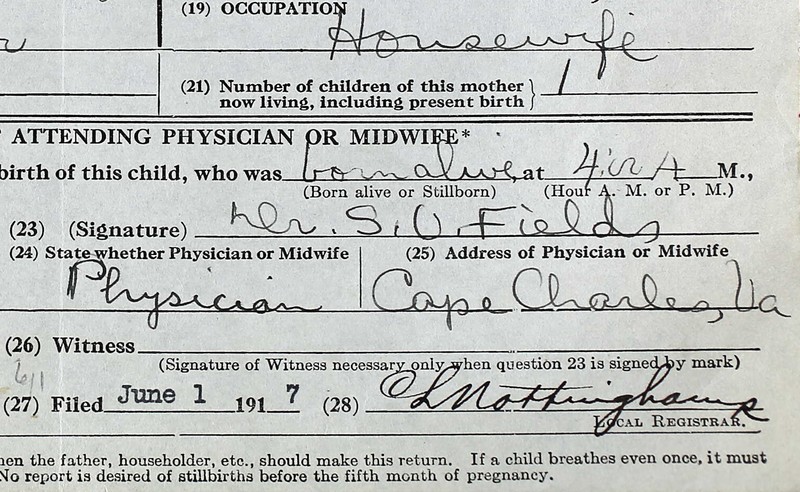 Backstory and Context
In Cape Charles, a network of African American midwives welcomed the community's children into the world, oftentimes assisting multiple generations of the same family. Finding each other after they were widowed, Lottie Cottrell Dent and David Thomas Spratley married in 1940. Shortly thereafter they moved from Eastville to the duplex at 630 Madison Avenue, where Lottie launched her career as a midwife. Perhaps Lottie Spratley's involvement in midwifery stemmed from the heartbreak she personally confronted as an African American mother. After birthing six children with her first husband in just over a decade, their seventh child tragically passed away at only one month and 16 days old, likely of diphtheria, with "no physician" listed as a second cause.[1] Unfortunately, this lack of care towards African American patients was common in the 1920s. Hospitals had a "separate but equal" model of healthcare that was rarely equal. Sometimes health systems operated African American-only hospitals, other times they outright banned African American patients. The nearest hospital to Cape Charles relegated African American patients to separate wards or isolated areas of the hospital, oftentimes a remote hallway. 
Cape Charles residents, forced to take matters into their own hands, formed an organization in 1926 to secure "an efficient colored nurse in Northampton county," with multiple Reverends serving as officers and a doctor as president.[2] Similar to the African American community in Cape Charles creating parallel businesses to ones in the white community due to segregation, a parallel healthcare system emerged to ensure proper care. Lottie Spratley was certainly not the only midwife assisting the Cape Charles community — many other African American midwives formed a web that filled the gap left by insufficient healthcare. Among these stood Christine Rose as well as mother-daughter midwives Mattie Sunkett, who celebrated 40 years as a midwife in 1952 and delivered both African American and white children, and her daughter Sally Douglass Fitchett. 
A certified doctor aided locals too. Dr. Daniel Webster "D. W." Palmer, the first African American physician in Cape Charles and the entire Eastern Shore, held an almost spotless record during the 1918 influenza pandemic, only losing two patients out of 460. Dr. Palmer received recognition as possessing "the best record of any physician on the Eastern Shore."[3] A North Carolinian by birth and 1904 graduate of Leonard Medical School, he practiced medicine in Cape Charles for 28 years before his untimely death in 1932. Though not native to Cape Charles, the doctor was of the town through-and-through. Dr. Palmer boasted memberships in multiple secret societies, including the Masons and the Knights of Pythias. Along with his wife Olive Edwards Palmer, he worshiped at and participated in many activities hosted by the First Baptist Church. The couple also joined countless other social groups, with Olive at one point serving as president and later secretary of the Cape Charles Tennis Club, which also included the talent of local community leaders such as Alston Joynes Godwin, William Henry "W. H." Tabb, and Walton "Walter" Philander Jefferson. 
African American healthcare professionals in Cape Charles, including Lottie Spratley, Dr. D. W. Palmer, dentist Dr. Samuel Armstrong Shepherd, physician William Henderson Johnson, physician Dr. S. O. Fields, among a few others, promoted the health, education, and progress of their community through their various social and professional activities and meetings. African American healthcare practitioners in Cape Charles during the town's golden age, lasting until late twentieth century, understood the importance of creating a healthcare system based on trust. Cultivating ties to the community was essential as doing so developed understandings that helped bridge the gap in health disparities. Though these practitioners dramatically improved healthcare within the African American community, disparities in available medical treatment continue to impact African Americans in Cape Charles and the surrounding area. According to Northampton County, Virginia's 2022 County Health Rankings & Roadmaps, 14,600 African American residents die prematurely each year compared to 11,500 white residents. Also, life expectancy for African American residents stands at 70.5 years while for whites the age stands at 76.5 years, a lifespan 8.5 percent longer than that of African Americans.
Sources
[1] "Charles Wilbert Dent 6969," Virginia Deaths, 1912-2014, Certificate Range: 06654-07246, Virginia Department of Health (Richmond, Virginia). 
[2] "Cape Charles," Journal and Guide, July 17, 1926, 9.
[3] "Daniel Webster Palmer," History of the American Negro and His Institutions: Virginia Edition (Atlanta: A. B. Caldwell Publishing, 1921), Arthur Bunyan Caldwell, ed., 239.
Image Sources
Allison Blakeman, November 2022

Library of Congress

Archive.org

Cape Charles Museum and Welcome Center; Jefferson Collection 2008.01.1; 2965d Tennis Club

Ancestry.com

Ancestry.com

Ancestry.com

Additional Information