Jesse B. Bowlin House
Introduction
Built about 1784, this log house is said to have been the first house built on "Hard Scrabble Hill," the area of East Washington Street where horses and livestock had difficulty climbing the hill. The building has been used as a drover's office with counting gate, a schoolhouse, and a commissary during the Civil War. J. W. Benjamin, local historian, reported the house served as headquarters for the staff of "The Yankee," a newspaper published twice by Union soldiers from Ohio. Patrick McCleary, a tin and coppersmith, added a unique pattern of weatherboards to the building when he owned it.
Images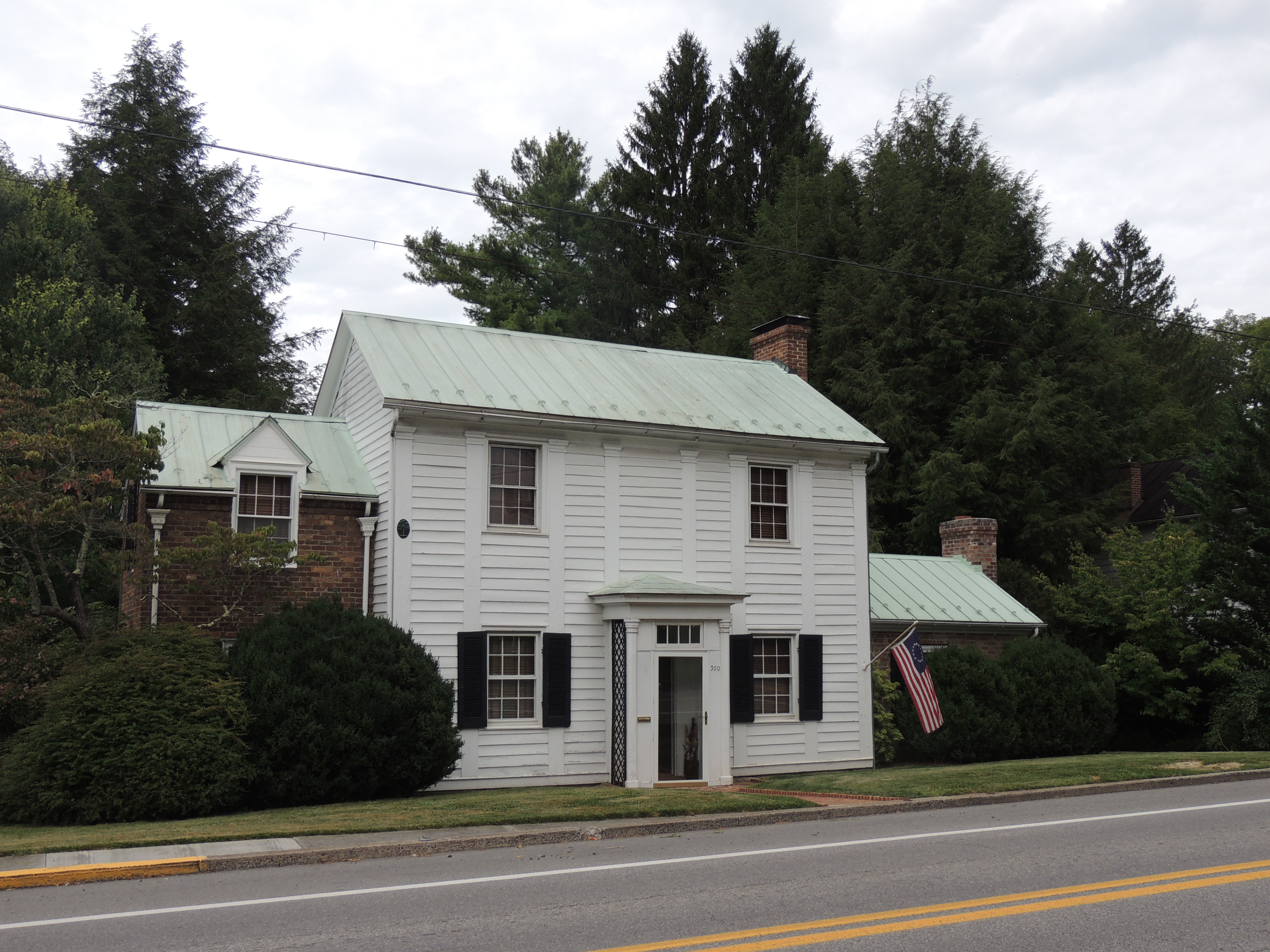 Interior of the house when it was occupied by the Houck family. Photo courtesy of Greenbrier Historical Society.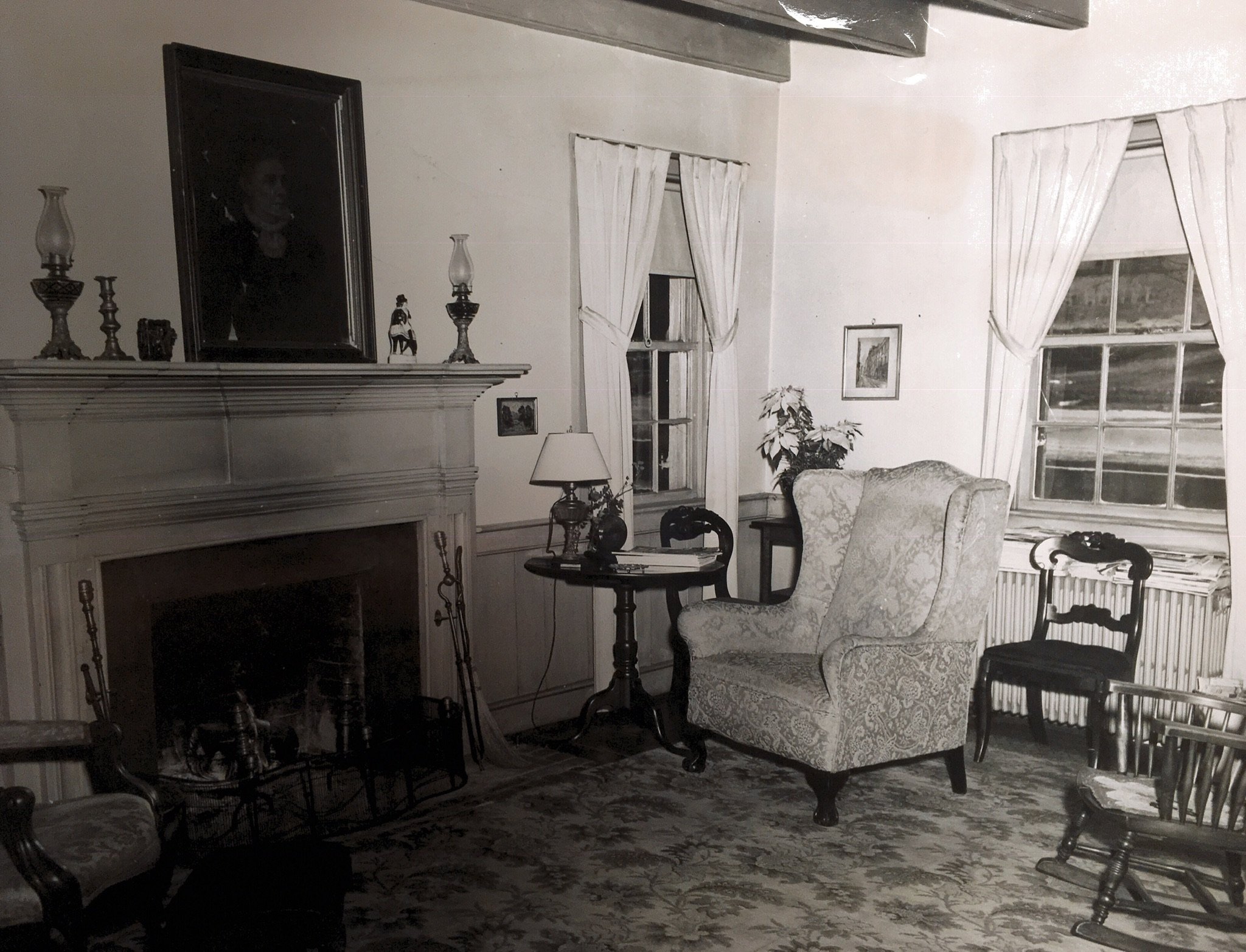 Backstory and Context
Built by Jesse B. Bowlin, this is one of the oldest houses in Lewisburg. The original log construction is concealed by vertical weatherboarding, and the wings built of handmade bricks were added in recent years. The interior has low ceilings, shipsawed and beaded beams, random-width oak floor boards, and a hand-carved mantel. The brick enclosed rear garden is a lovely feature.

One of the many owners of the house, was Patrick McCleary (1837-1881) and Mary ("May") Lewis (Donnally) McCleary (1835-1902). Patrick was an expert tinner and coppersmith, who made kettles, pans and coffee pots. When Mary died, the Greenbrier Independent described her as, "No lady was better known to our people than Mrs. McCleary, for in her active life she was a prime mover in all benevolent enterprises..."

Fearing the house was going to be razed and a gas station built on the lot, the house was purchased in 1935 by Mr. Randolph Hock, proprietor of The General Lewis Inn across the street, and remained in the Hock family for many years until 2104, at which time it was purchased by Glen and Carol Jewel who undertook extensive renovations to the interior.



Sources
Benjamin, J. W., The Roanoke Times. March 6, 1960.

Bunn, Morgan. The People Of The Old Stone Cemetery: The Burials. Self-published, 2017.

Bunn, Morgan. The People Of The Old Stone Cemetery: The Obituaries. Self-published, 2017.

Talbert, James E. A Historical Look at Lewisburg, West Virginia's Hard Scrabble Hill and Beyond 1783-2007. Lewisburg, WV: Greenbrier Historical Society, 2007.

Woods Dayton, Ruth. Lewisburg Landmarks. Charleston, WV: Education Foundation, Inc. 1957

Woods Dayton, Ruth. Greenbrier Pioneers and Their Homes. Charleston, WV: WV Publishing Company 1942.