Lindstrom Field
Introduction
The original home of the AAGPBL team, the Kalamazoo Lassies, upon moving from Muskegon in 1950.
Images
The area where Lindstrom once stood, which now is a business district in Kalamazoo.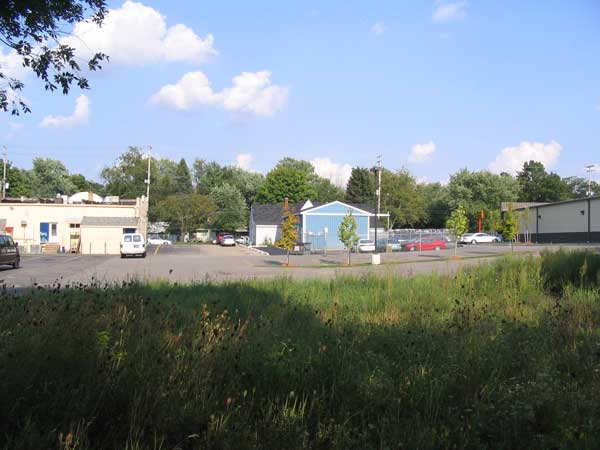 Kalamazoo Lassies team photo, c. 1950s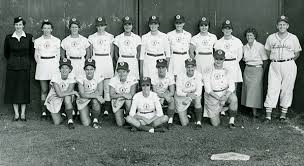 A Kalamazoo Lassie uniform.
Backstory and Context
Lindstrom Field, once located on Portage Street, was the original home of the Kalamazoo Lassies, a team of the AAGPBL from 1950 to 1954. Moving to Kalamazoo in the middle of the 1950 season from Muskegon, the Lassies would wear their former uniforms for their first year in Kalamazoo. The Lassies would later move from this field to the Catholic Athletic Association Field. Now the area where the ballpark once stood is a business district.
Sources
http://www.kpl.gov/local-history/recreation/lassies.aspx http://www.projectballpark.org/history/aagpbl/lindstrom.html http://readafrica.org/articles/Kalamazoo_Lassies http://www.aagpbl.org/index.cfm/teams/1950/kalamazoo-lassies/87
Additional Information