Klein Memorial Auditorium
Introduction
Klein Memorial Auditorium was completed in 1938 and has played host to notable historical figures throughout history. Sixteen American presidents have visited the Park City over the years, and several of these leaders have spoken at Klein Memorial. In addition, leading Americans such as Eleanor Roosevelt, Martin Luther King Jr., Malcolm X, and the American Union Leader Jimmy Hoffa have addressed crowds at Klein Auditorium.
Images
Eleanor Roosevelt, one of many leading Americans who has addressed crowds at Klein Memorial Auditorium.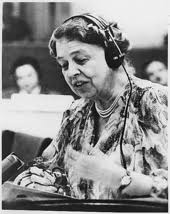 View from inside the Klein Memorial Auditorium.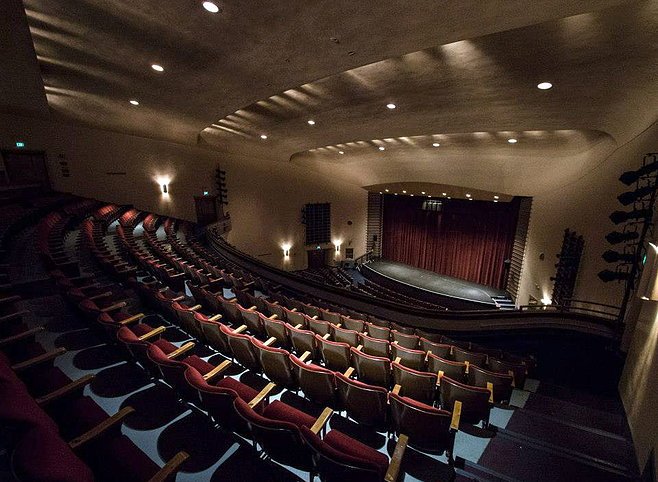 Klein Memorial Auditorium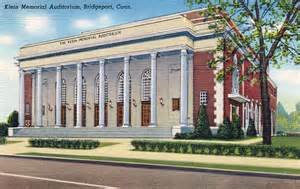 Martin Luther King Jr. Visits the Klein Memorial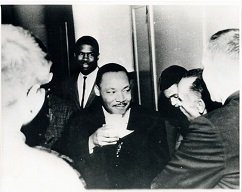 Backstory and Context
Klein Memorial Auditorium was completed in 1938 and features a proscenium-style theater that seats up to 1400 people. The auditorium was designed by Leonard Ashem, and architect who designed many municipal and ecclesiastical buildings during the height of his career from 1910 to 1940. Ashem was a German-Jewish American architect who migrated to Waterbury and later moved to Bridgeport. He also designed the Achavath Achim Synagogue in 1926, one of fifteen Connecticut synagogues.

There was a list of many famous and historical figures that entered and spoke at the Klein over the years, including Eleanor Roosevelt. Reverend Martin Luther King Jr. also spoke at the Klein after officials at the University of Bridgeport decided to move his appearance to Klein Memorial Auditorium to accommodate the crowd of 2700. King called on John F. Kennedy to enforce the laws of the nation and received an honorary doctorate from the University of Bridgeport.

Sources
Goodwin, Doris Kearns (1994), No Ordinary Time: Franklin & Eleanor Roosevelt: The Home Front in World War II, Simon & Schuster

King Jr., Martin Luther (2007). Dream: The Words and Inspiration of Martin Luther King, Jr. Blue Mountain Arts. p. 26.

Lehman, Eric D.. Bridgeport: Tales from the Park City. Charleston, South Carolina. The History Press, 2009. Historial Accounts of the City of Bridgeport


Additional Information