Morgan Hall
Introduction
Morgan Hall is located in Montevallo, Alabama. It houses the Stephens College of Business and was constructed in 1976.
Images
This image features Morgan Hall while it was under construction.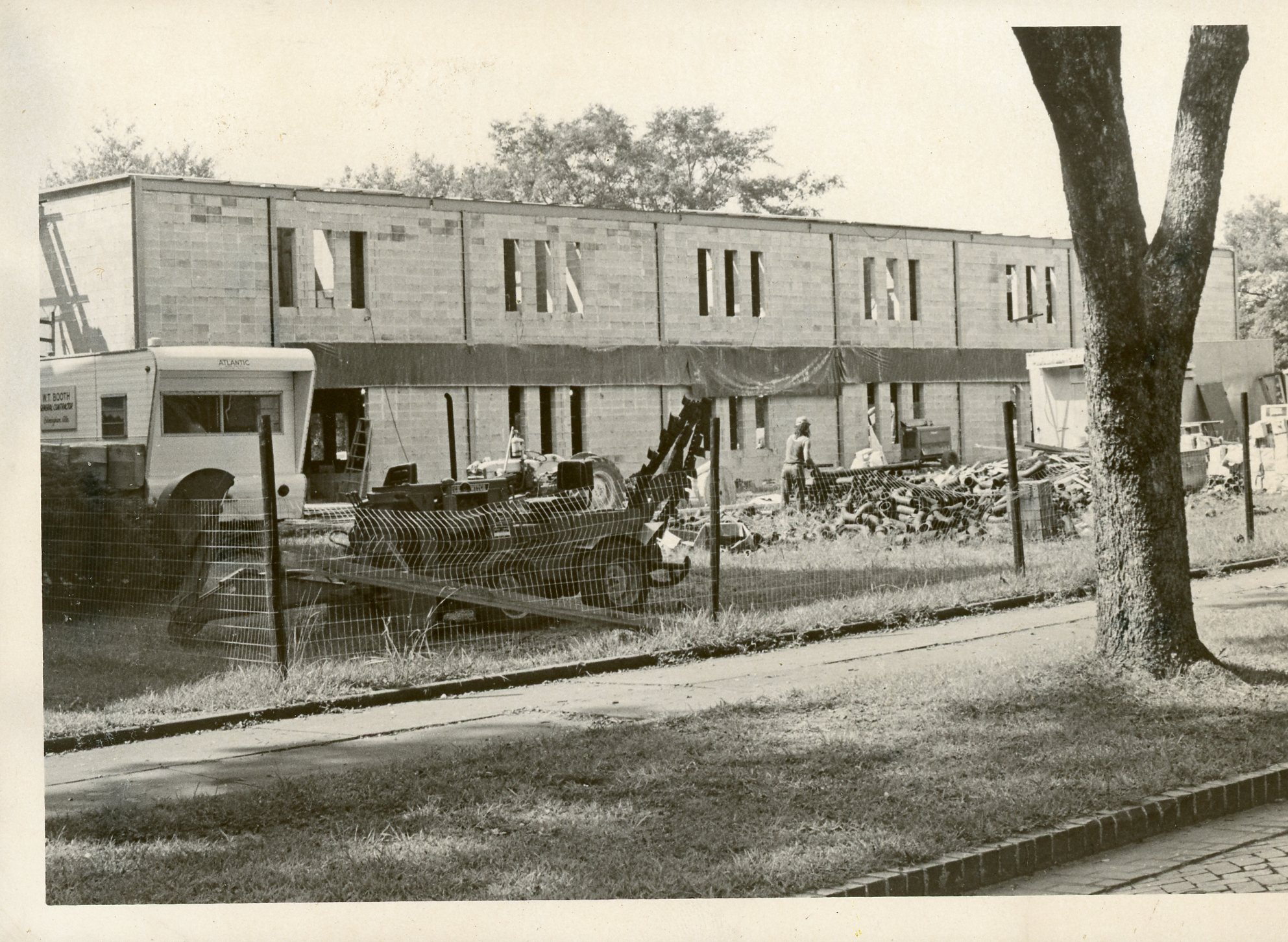 This image features an aerial drawing of Morgan Hall.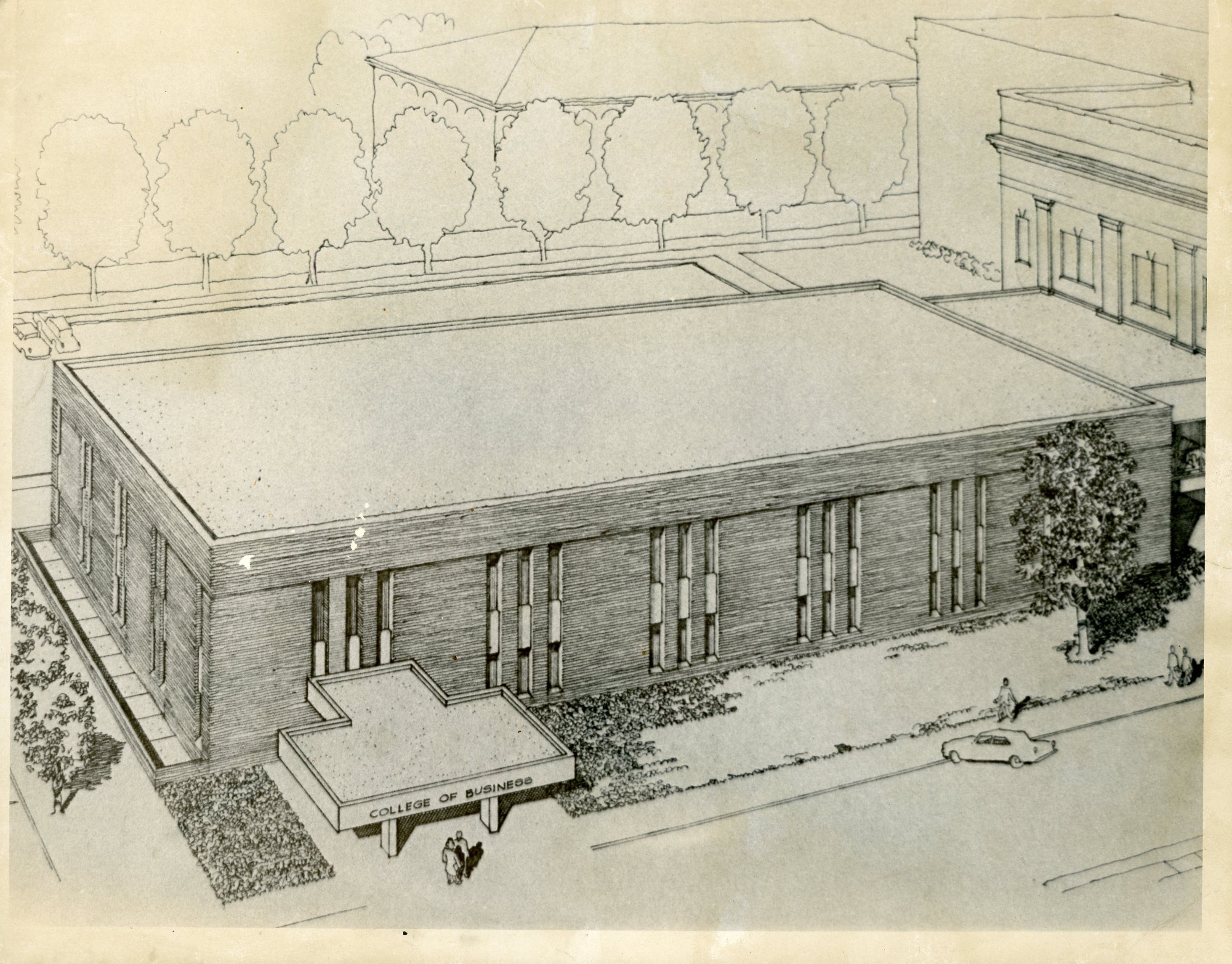 This is a photograph of Morgan after it was dedicate to Sara Posey Morgan, and became Montevallo's official College of Business.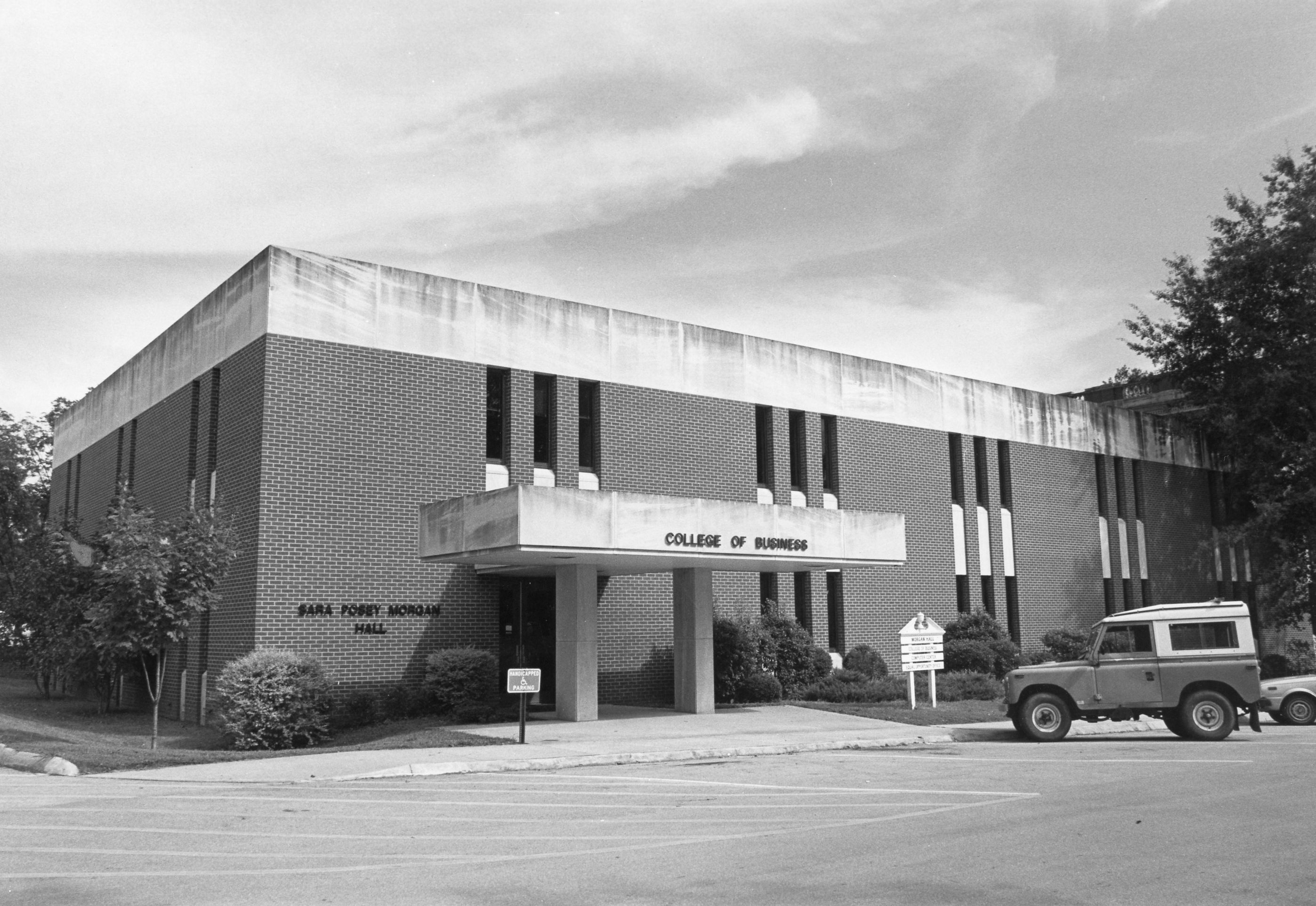 Here is a sign placed outside of the construction site when Morgan Hall was being built by the State Building Commission.
This scan features an image and caption from the book called "Images of America Montevallo" and pictures the unveiling of the sign that dedicated the building to Sara P. Morgan in 1980.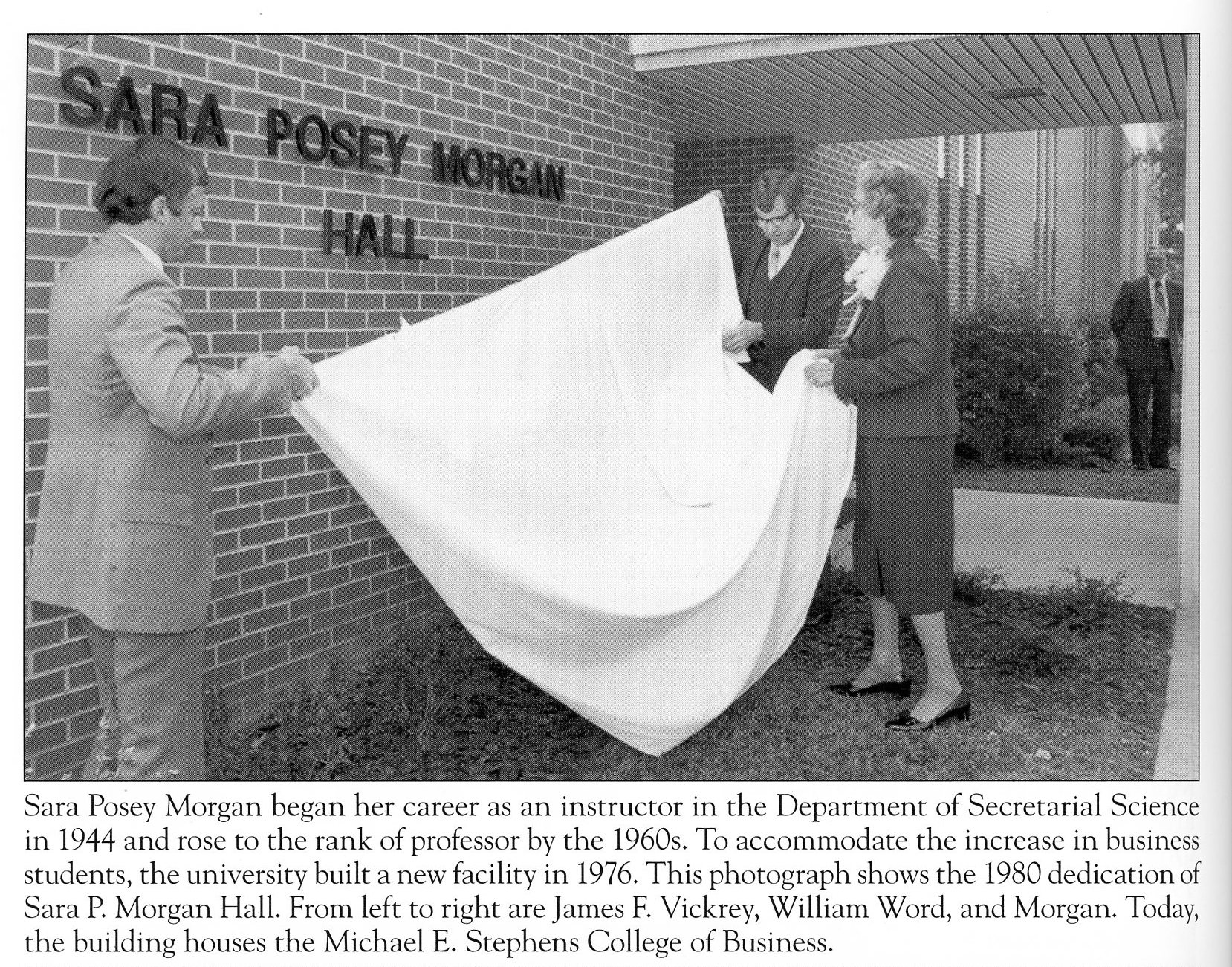 Backstory and Context
Morgan Hall was constructed in 1976 because the Business Department was growing exponentially. Comer, where this department was originally housed, was too small. It was decided that a new space needed to be created so they made plans to construct Morgan right next door. The space was contracted by W.T.Booth in Helena, and the architects were Renneker, Smith, Kirkwood, and the associates of Birmingham (Griffith). At the time it was the "only nationally accredited public, undergraduate-only College of Business" (Griffith). The building was dedicated to Sara Posey Morgan in 1980.
Sara Morgan began working for Montevallo in 1944, and became a beloved professor on campus. When she retired in 1980 the Board of Trustees decided to dedicate it in her honor.
The building now houses the Michael E. Stephens College of Business. It is one of the most successful programs on campus.

Sources
Griffith, Lucille. White columnns and Red Brick. Montevallo, Alabama. University of Montevallo Press, 1988.

Hultquist, Clark. Heatherly, Carey. Images of America Montevallo. Charleston, South Carolina. Arcadia Publishing, 2011.

Tipton, Mary Frances. Years Rich & Fruitful University of Montevallo 1896-1996. Montevallo, Alabama. Univeristy of Montevallo, 1996.

Morgan Hall. University of Montevallo. July 11, 2017. April 24, 2018. https://www.montevallo.edu/map/morgan-hall/.