The Strand
Introduction
From helping get citizens through the Great Depression, to serving as good entertainment to students without vehicles, the Strand Theatre in Montevallo proved to be a staple for the community for many years. Originally leased in 1920 by Ruth Watson and her son, the theatre provided the town with over 50 years of movies. Now, it's unclear what the building is being used for.
Images
The Strand Theatre c. 1961 showing "The Misfits," famously the last completed film of both Gable and Monroe.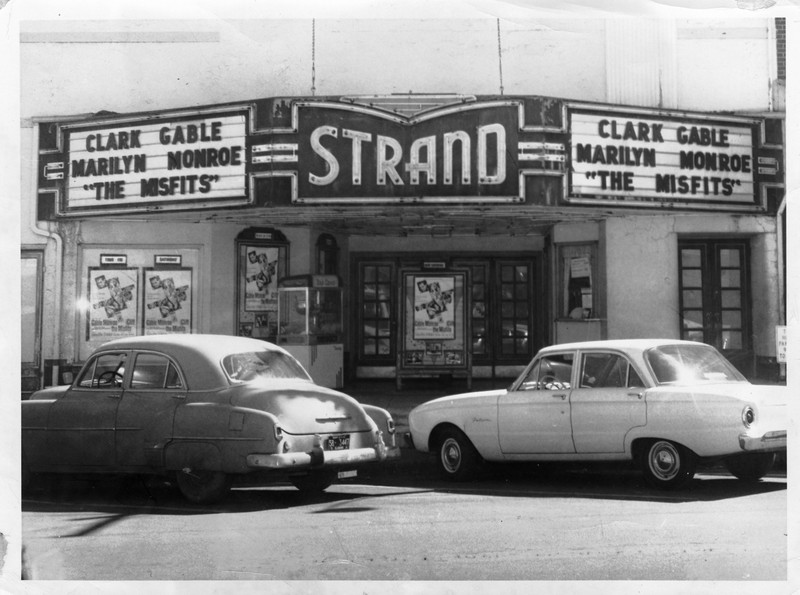 Strand Theatre when it was known as "Falcon" Theatre c. 1978.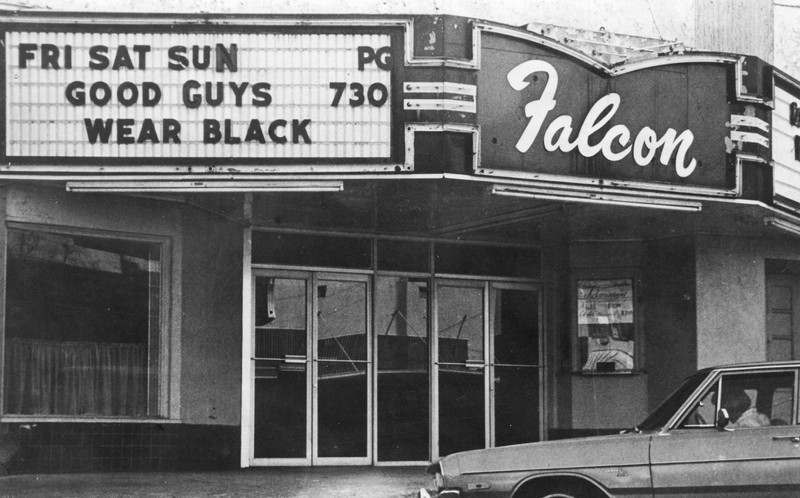 The Strand Theatre decked out in Art Deco style, c. 1935.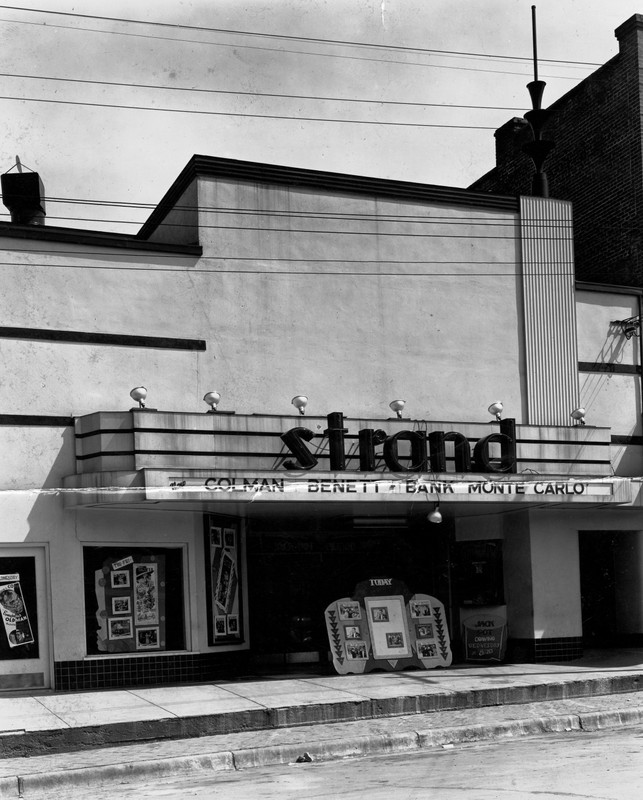 The Strand in 1940. During segregation, African American patrons had to use the long outside stairs to the balcony.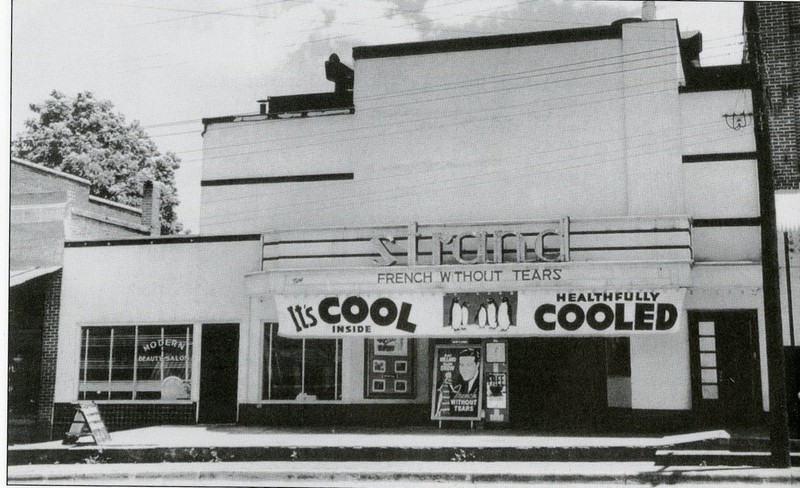 Backstory and Context
In 1920, Mrs. Ruth Watson and her son Eddie first leased, and later bought, Montevallo's Strand Theatre, a business venture which proved to be prosperous for decades. The theatre was located next to Rogan Furniture Store, undergoing several facelifts throughout the years to keep up with the times, such as in 1932 when it closed for 5 weeks of renovations. Unlike many similar theaters, The Strand survived throughout the Great Depression, and helped many locals get through some of the worst times in US history.

Throughout the 40's, special showings for movies like "The Wizard of Oz," "Snow White" and "Gone with the Wind" were held for Montevallo's children and adults alike, for .10 cents a show and .25 cents a show respectively. Popcorn was .10 cents a bag, and the Saturday programs consisted of newsreels, cartoons and serial features.

In it's later years, the Strand continued to show new and exciting movies, acting as great entertainment for those without access to a vehicle, especially Montevallo students.
Eddie Watson retired in 1973 after owning and operating the Strand for decades.
Sources
Tipton, Mary Francis. "Chapter 4." Years Rich and Fruitful: University of Montevallo 1896-1996, University of Montevallo, 1996, p. 76.

The Heritage of Shelby County, Alabama. Heritage Publishing Consultants, 1999.



Additional Information