Meeting of the Waters Fountain, St. Louis
Introduction
Designed in 1937 by artist Carl Milles, this fountain celebrates the meeting of the Missouri River with the Mississippi River. The fountain and its fourteen bronze sculptures that celebrate the river delta were dedicated in 1940 and they have been an official city landmark since 1971. At the time, and at several moments during the next three decades, the statue has been a subject of controversy and discussion about the nature of art owing to the nudity of the sculpture's two central figures, a man and a woman, who face one another with outstretched and arms.
Images
This fountain has been a St. Louis landmark since 1939 and represents the meeting of the Missouri with the Mississippi River.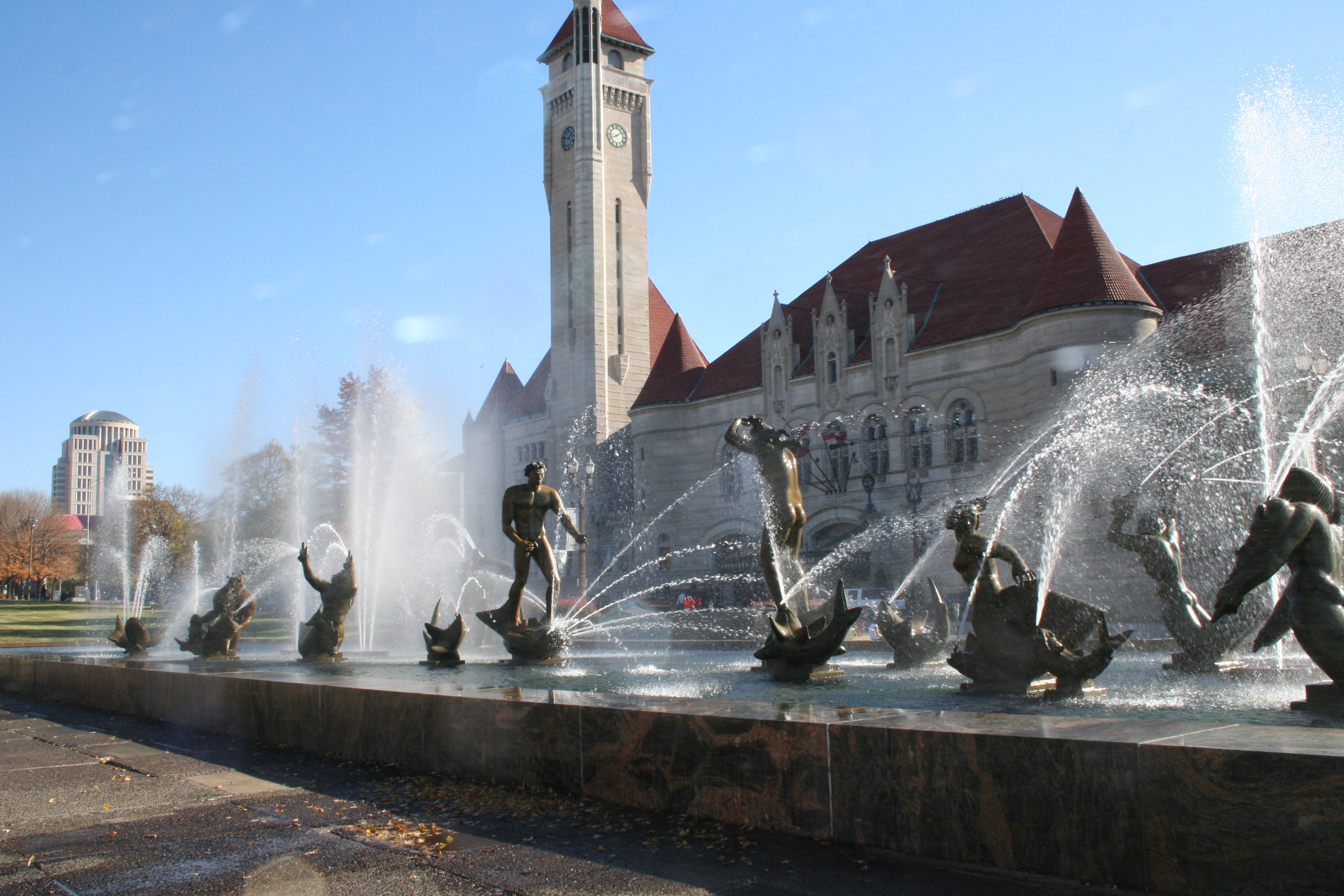 This historical photograph of the statue in 1967 shows the satirical response of some residents after other St. Louis residents asked for the statue to be altered.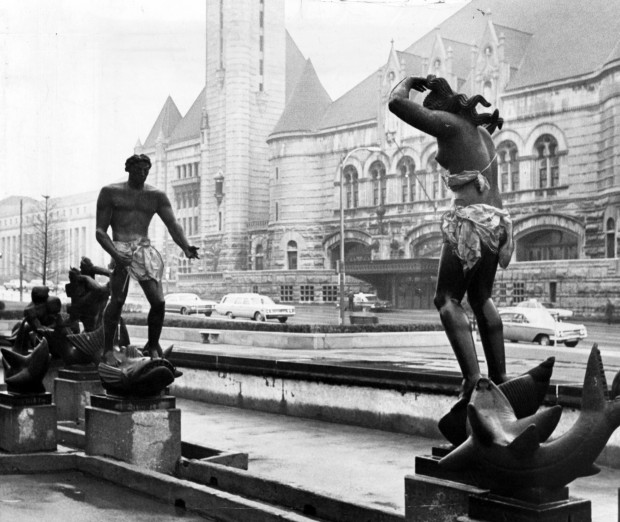 The plaza is named in honor of Louis Patrick Aloe. His widow, Edith Aloe selected the artists that designed the sculpture.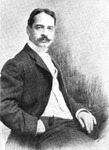 Backstory and Context
Although some civic leaders opposed the nudity of the two central figures on grounds of public morality, Edith Aloe, the widow of alderman Louis Aloe for which the plaza is named, held her ground in defense of the statue. Louis Aloe had worked for years to secure the approval of bonds that allowed for the construction of downtown infrastructure projects, including this plaza, and her view held sway over many others in a 4-2 vote to accept the artist's design without alteration. However, concerns about the intimacy of the male and female figures led to a slight change in the name of the monument from the original proposal "The Wedding of the Rivers" to "The Meeting of the Waters."

Louis Aloe served as the president of the St. Louis Board of Alderman from 1916 to 1923 and in this final year he and his wife worked together to secure passage of a massive bond that financed many construction projects that replaced flophouses and other areas of concentrated vice with the plazas, grand intersections, and fountains that can be found throughout the city. His wife Edith met the Sweedish sculptor Carl Milles at a modern art exhibit in 1930. She was impressed by his work and personally contacted Mr. Milles to create this sculpture to be placed at the center of the plaza that was dedicated in her husband's honor.



Sources
O'Neil, Tim. A Look Back • Nudity of statues at fountain dedication causes a ruckus. St. Louis Post Dispatch. May 13, 2012. Accessed May 09, 2017. http://www.stltoday.com/news/local/metro/a-look-back-nudity-of-statues-at-fountain-dedication-causes/article_fd88991a-8c4c-5f97-9668-553557079ef2.html.

Patterson, Steve. Carl Milles' Meeting of the Waters in Aloe Plaza. Urban Review St. Louis. June 23, 2011. Accessed May 09, 2017. http://www.urbanreviewstl.com/2011/06/carl-milles-meeting-of-the-waters-in-aloe-plaza/.


Additional Information