Laclede's Landing
Introduction
Laclède's Landing is a small urban historic district in St. Louis, Missouri, United States. It marks the northern part of the original settlement founded by the Frenchman Pierre Laclède, whose landing on the riverside the name commemorates.
Images
Feather Building – 1882 (809 N. Second Street) During the nation's westward expansion, J.D. Streett & Co. manufactured and supplied wagon wheel grease in this building, and later produced "Street's Ideal Motor Oil" for the Tin Lizzy (Ford Model T)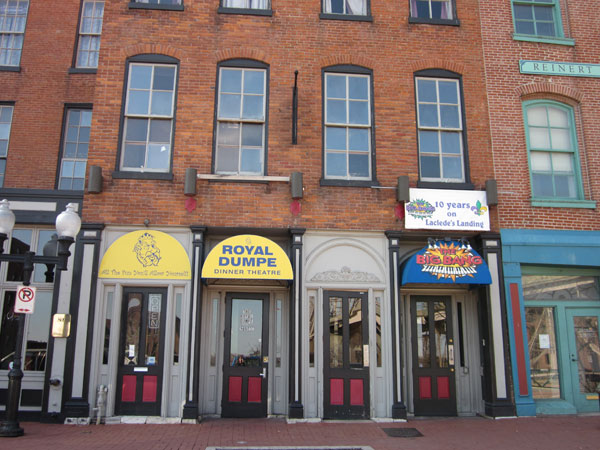 Visitors to Historic Laclede's Landing can enjoy a ride from the St. Louis Carriage Company, stationed outside the Old Spaghetti Factory, located at 727 N. First Street.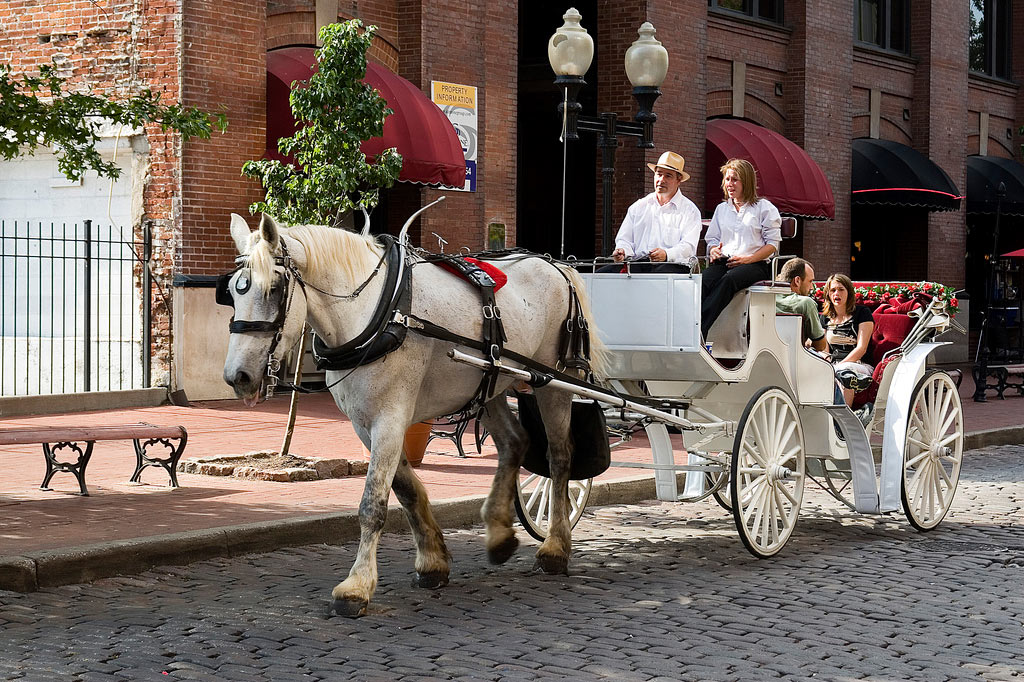 Laclede's Landing as it exists today is just a small portion of what once was a dense riverfront community of trade, industry, retail and families where the Gateway Arch stands currently.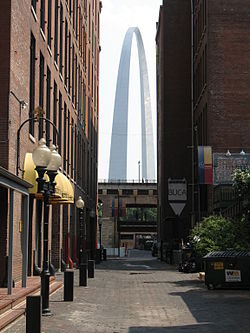 Laclede's Landing, a nine - block industrial area that once housed companies producing coffee, leather goods, mattresses, tobacco, whiskey, candy and machinery for the barges, features some of the most unique restaurants, sidewalk cafes and clubs.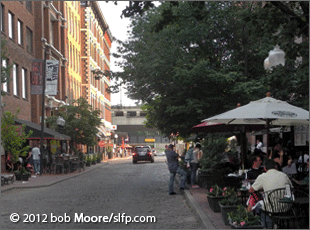 Eads Bridge -National Historic Landmark. A marvel for its time and a beautiful, bold example of early steel bridgework, the Eads Bridge was one of the final two bridges installed.

The first phase of Ballpark Village is anchored by a first-of-its-kind 34,000 square foot venue on four levels called Cardinals Nation. Spectacular game views and an all-inclusive experience unlike anything in baseball today.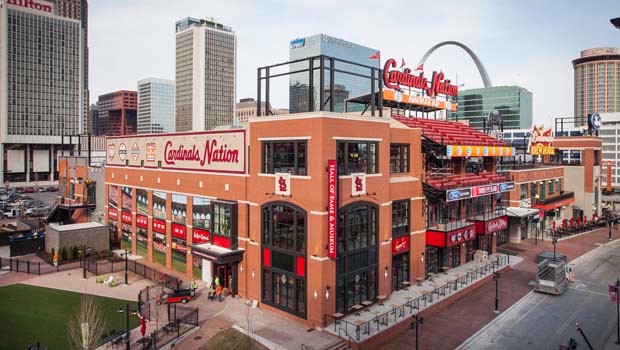 Backstory and Context
In 1763, a French fur trapper named Pierre Laclede, along with Auguste Chouteau, set out from New Orleans to explore the Illinois Country to establish a trading post. In 1764, he chose the west bank of the Mississippi River, north of the River des Peres and south of the Missouri River. In 1784, the site was cleared and temporary cabins were built. Laclede named the settlement St. Louis in honor of the patron saint of the king of France.

The village of St. Louis contained three streets: La Grande Rue, now First Street; Rue d'Eglise, now Second Street; and Rue des Granges, now Third Street. Soon the village became the center of commerce with furs as the main source of exchange for goods.

Today, Laclede's Landing is an entertainment district with a variety of shopping, dining, and entertainment options.

Sources
http://www.diningstl.com/images/TheLandingN0916.png
Additional Information