Heritage Square Museum
Introduction
Located along the edge of the Montecito Heights neighborhood, the Heritage Square Museum is a living history museum that preserves and promotes the history of Southern California during the period between 1850-1950. It was during these 100 years that Los Angeles and the region really took over in terms of economic, cultural and social development, shaping the region to what it is today. The museum features eight well-preserved buildings (and one recreated building), whose architecture reflects this development up to the turn of the century. The museum offers tours of the buildings as well as a variety of events and educational programming. Staff members are often dressed in period clothing to provide a more authentic experience. Events and programming include lectures, living history performances, a vintage fashion show, and holiday celebrations.
Images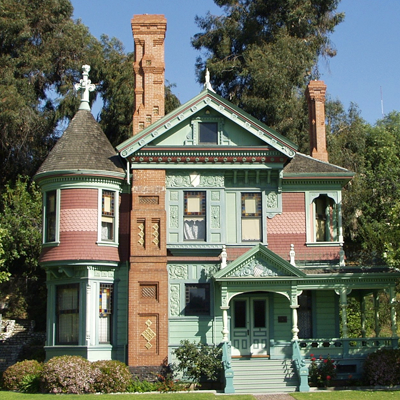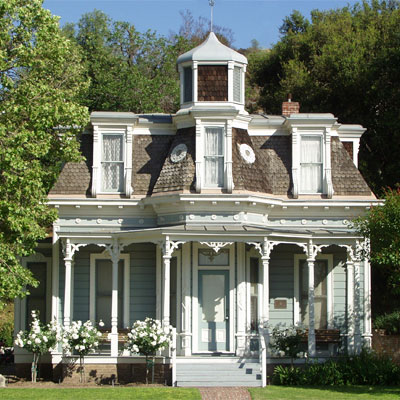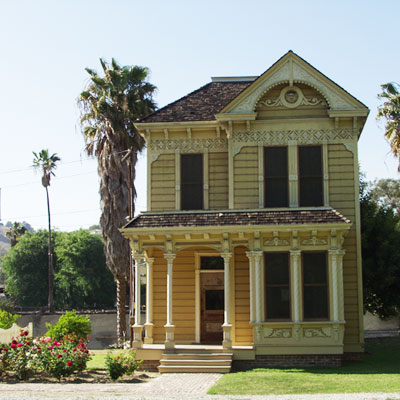 Backstory and Context
The buildings were threatened from destruction in the 1960s as a result of the city's rapid growth. To save them, the Cultural Heritage Foundation of Southern California was founded to raise money to move them to the current location.
The historic buildings at the museum are:
Hale House, 1887

Valley Knudsen House,

Ford House, 1887

Carriage Barn, 1889

Palms Depot, 1875

Lincoln Ave Church, 1897

Perry Mansion, 1876

Octagon House, 1893

Colonial Drug, recreation of the original built after WWI
Sources
"About Us." Heritage Square Museum. Accessed May 17, 2018. http://heritagesquare.org/about.

Photos: Heritage Square Museum