The Sports Museum of Los Angeles
Introduction
The Sports Museum of Los Angeles is a private museum which can be seen by appointment only. It is the largest and broadest known collection of iconic sports memorabilia and collectibles in the world. It contains 10,000 artifacts collected over 25 years by Los Angeles businessman Gary Cypres.The museum has 30 galleries dedicated to some of the more prominent sports figures and teams. Some of these include Babe Ruth, Joe DiMaggio, Lou Gehrig, Los Angeles Dodgers, Brooklyn Dodgers, New York Yankees and Los Angeles Rams.
Images
The Sports Museum of Los Angeles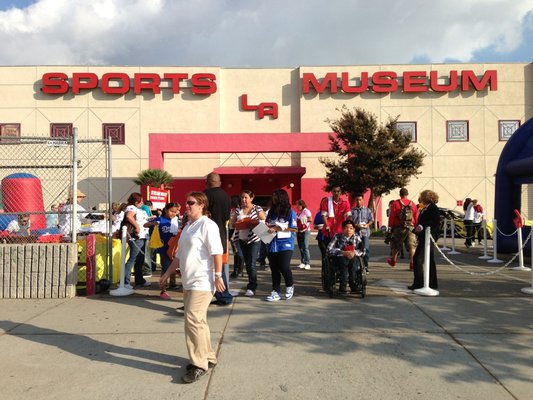 The House that Ruth Built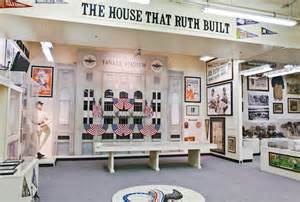 The Interior of the Sports Museum of Los Angeles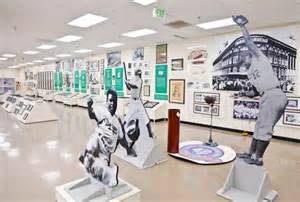 Baseball displays at the Sports Museum of Los Angeles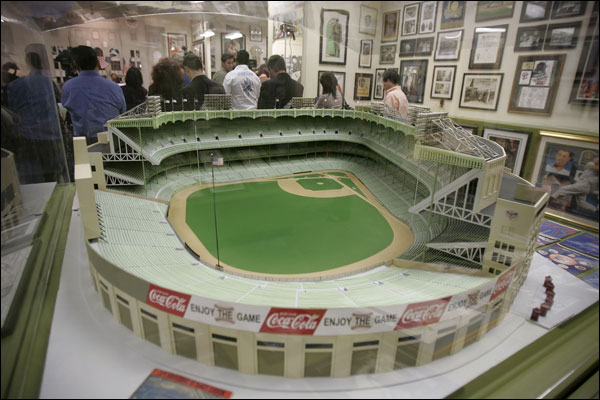 Backstory and Context
The Sports Museum of Los Angeles is a prestigious collection of memorabilia that depicts the most important moments in the histories of different sports. The collection valued in the millions include baseball memorabilia such as Babe Ruth's 1934 uniform and Joe DiMaggio's record-breaking ball from his legendary 56-game hitting streak. These pieces of baseball history are priceless, yet are available for any sports fan to come see and admire. But, the museum is not only for baseball lovers.

The collection also includes jerseys from NBA and NFL greats. On display is the 1941 Heisman Trophy awarded to Minnesota's Bruce Smith. This trophy has been envied by many and holds great importance in history. Also on display is the original cornerstone from Yankee Stadium in 1923, and the first ball used at Ebbets Field (1913), and Fenway Park (1912). Even a different kind of memorabilia can be found, such as Gary Cooper's gray New York jersey worn when he portrayed Lou Gehrig in the movie "Pride of the Yankees".

Everything seen in this museum is a dream to all sports fans alike. With everything collected over time, visitors can enjoy the rich history of sports and get a real life look at what their favorite players wore, hit, and won. This museum is private as to preserve this irreplaceable memorabilia as well as possible. If you are a sports fan and you find yourself in Los Angeles, this museum is a must see.
Sources
Markazi, Arash. "Why so much of Dodgers' Brooklyn history resides in Los Angeles." ESPN. October 11, 2015. Vaillancourt, Ryan. "Sports Museum Takes a Time Out: Facility Halts Regular Hours Months After Opening." March 6, 2009. http://www.ladowntownnews.com/news/sports-museum-takes-a-time-out/article_56dd2ed3-3879-586c-ac5b-6b036c9562eb.html.
Additional Information