A Sleeping Giant eco-sculpture, Coopers Rock State Forest
Introduction
A unique "eco-sculpture" created by WVU art student Ben Gazsi is on display at Coopers Rock State Forest. Created using twigs, grass, mud, moss, and other natural materials, the "Sleeping Giant" sculpture was unveiled on Earth Day, April 22, 2012, near the Coopers Rock picnic area.
Images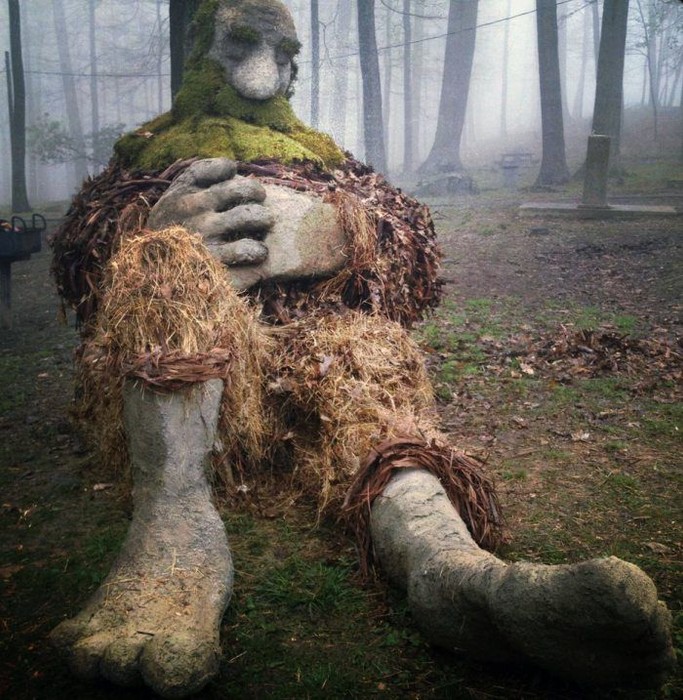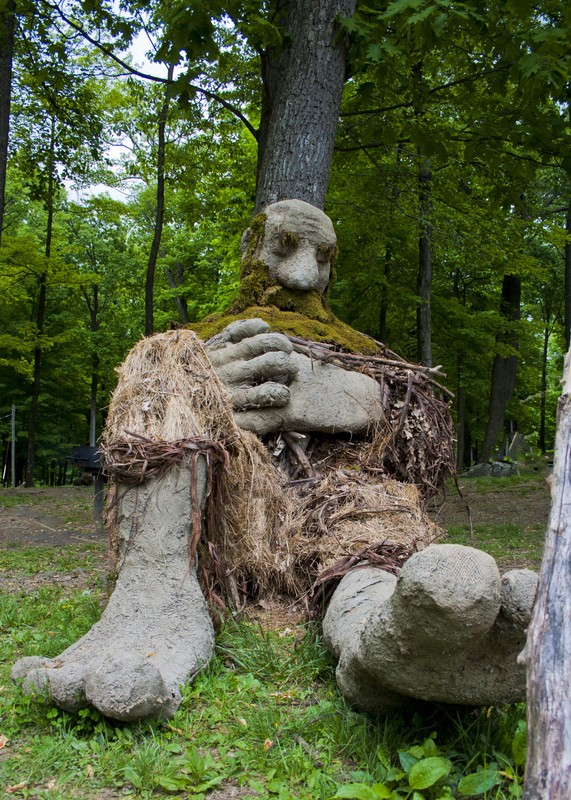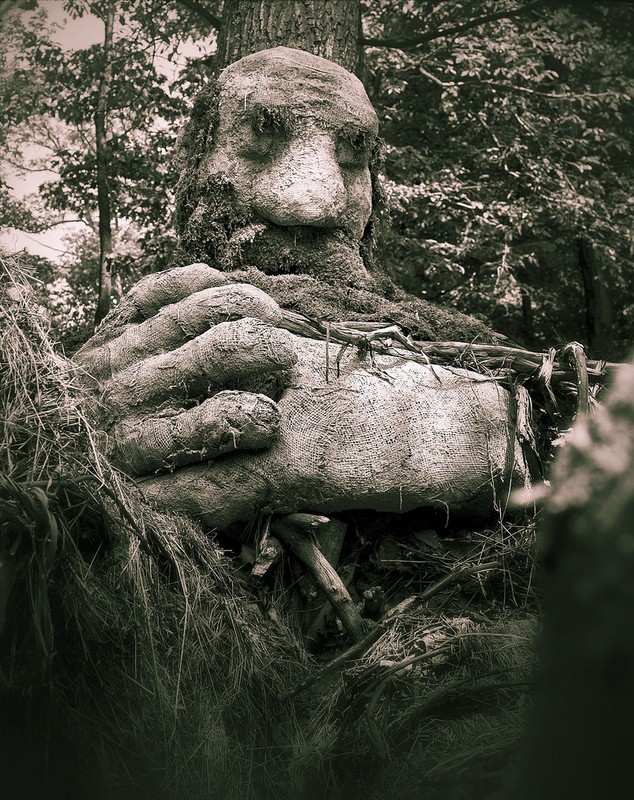 Backstory and Context
Coopers Rock State Forest is home to a variety of woodland creatures - and a "Sleeping Giant" joins them. Resting against a tree in the picnic area by the Coopers Rock overlook, the Sleeping Giant is an "eco-sculpture" created by West Virginia University art student Ben Gazsi and fellow students Amanda Smyer and Taylor Bray.
The Sleeping Giant was born from a class assignment to create a work of art for the public that depicts the human form. He was created using natural materials found in the forest, such as woven sticks, grass, mud, and moss, along with burlap and natural concrete. Gazsi, who assisted the Coopers Rock Foundation with trail maintenance, received permission from the Forest superintendent to create the sculpture. The sculpture will remain in place until the Sleeping Giant naturally returns to the forest.
Sources
"An Eco-idea yields 'A Sleeping Giant' art sculpture at Coopers Rock State Forest." http://www.wvdnr.gov. April 26, 2012. August 21, 2018. http://www.wvdnr.gov/2012news/12news071.shtm.


Additional Information