Graue Mill and Museum
Introduction
The Graue Mill and Museum is located in Oak Brook, Illinois. It is a operating waterwheel grist mill and homestead. It was constructed in 1849 by Frederick Graue. Today, the museum provides programs for children to learn what life was like between 1850 ad 1890. The mill was also part of the Underground Railroad.
Images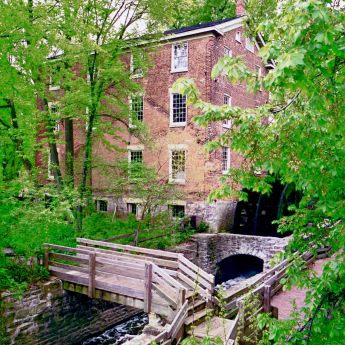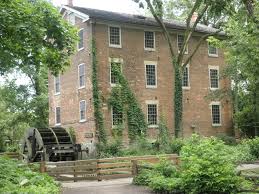 Backstory and Context
In 1842, Frederick Graue came to the US and settled in Illinois.1 Then in 1849, started the construction of the mill.1 When the mill opened in 1952, local farmers would come and have their wheat or other grains ground.1 The mill became a huge part of life for everyone in this area. It was even visited by Abraham Lincoln.1 Frederick and one of his sons, F.W. Graue, both operated the mill for almost seventy year.1 Only quitting because modern milling method made it obsolete and then they abandoned the building.1
The mill was even used my Fred Graue as part of the Underground Railroad.1 It was a safe haven for runaway slave on their way to Canada. He housed them in the basement of the mill.1 Today, they have the mill set up with photos, documents, and interactive activity for people of all ages to learn about the Underground Railroad.1
DuPage County Forest Preserve District eventually took over the property.1 They started restoration of the mill in 1934 to what it was like during the 1852-1868 time period.1 This was the time period that the waterwheel was operational.1 In 1950, the mill was leased to DuPage Graue Mill Corporation and they opened the museum.1 In May 1975, Graue Mill was listed in the National Register of Historic Places.1 It was recognized as the Illinois Historic Mechanical Engineering Landmark in 1981 by the American Society of Mechanical Engineers.1
Sources
1. "Graue Mill and Museum 150 Years of History," Graue Mill and Museum, accessed October 1, 2014, http://www.grauemill.org/history.htm.
Additional Information