Old Bank of Fayetteville Building
Introduction
Constructed in 1889, this building was home to the Bank of Fayetteville which was chartered the previous year. In 1905, the bank received a national charter and three years later it merged with First National Bank which had been established the previous year in Fayetteville. The Great Depression led to reorganization as the bank merged with Citizens Bank which was located on Block Street. At that time, this property was vacant and became home to many businesses who rented office space in the former bank building. The building was not well-maintained in the second half of the 20th century and was nearly demolished in the 1980s but saved thanks to the efforts of preservationists and developers. The current Bank of Fayetteville which is located across the street was founded in 1980.
Images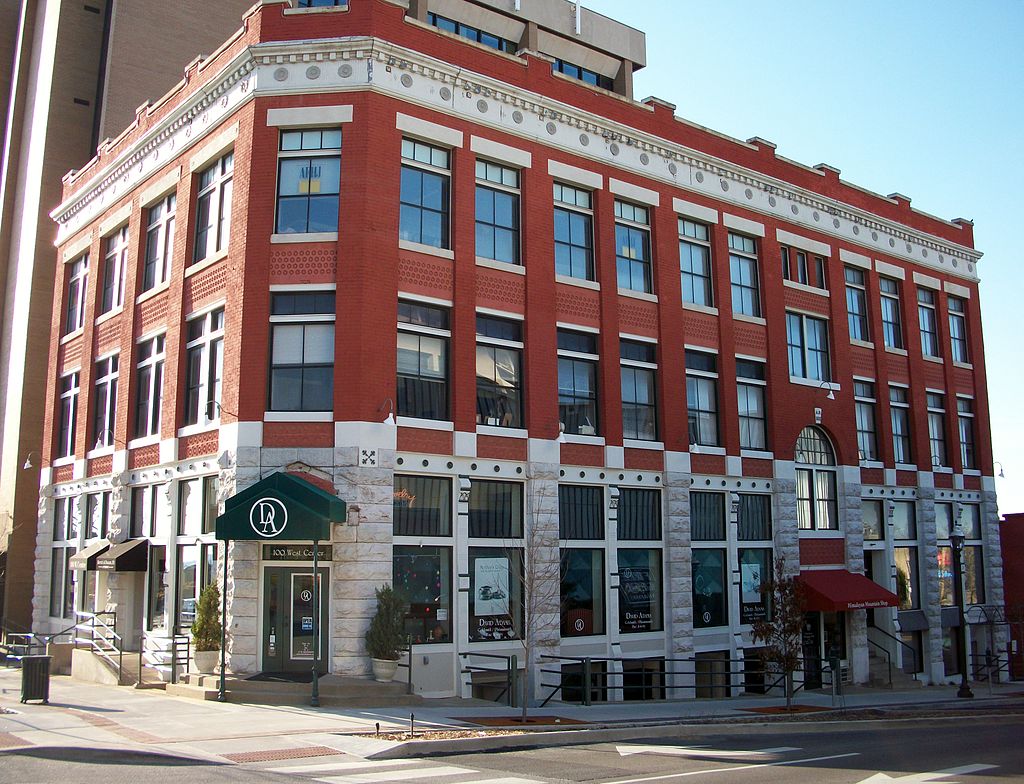 Backstory and Context
The building serves as a fine example of the Queen Anne and Romanesque Revival styles of architecture that could be found in many turn-of-the-century bank and commercial buildings. Those who are interested can discern some architectural details in the cast-iron rosettes and the interior moldings within the building and the terra cotta on the exterior.
Sources
Old Bank of Fayetteville Building. National Register of Historic Places Nomination Form. November 08, 1984. Accessed November 10, 2018. http://www.arkansaspreservation.com/National-Register-Listings/PDF/WA0771.nr.pdf.


Additional Information