Carter G. Woodson Memorial Park
Introduction
Completed in February 2015, this memorial park is dedicated to Dr. Carter G. Woodson, who is widely regarded as "The Father of Black History." The park is located near his Washington DC home, which is a National Historic Site, as well as the Black community's YMCA where often dined. Woodson was the second African American to graduate with a Ph.D. from Harvard University. He established the leading academic journal related to African American history. He also founded the organization now known as the Association for the Study of African American History and Life (ASALH). Finally, Woodson created "Negro History Week" as an annual celebration of Black history and culture that has now been expanded to Black History Month and is commemorated each February .
Images
Carter G. Woodson. Courtesy of Berea College, KY.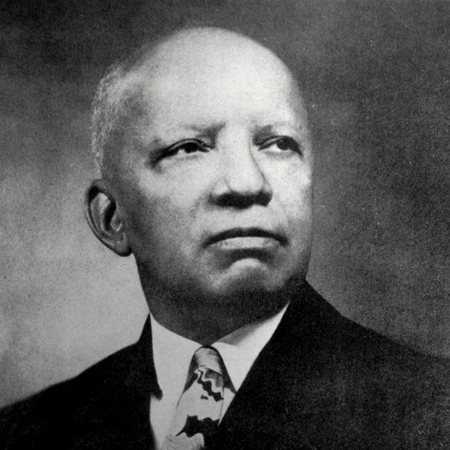 Carter G. Woodson Memorial-DC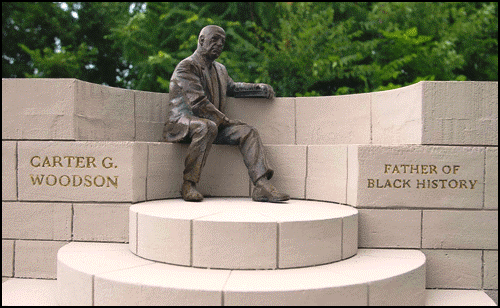 Sources
Luther P. Jackson Papers at Virginia State University in Petersburg, VA.Jackson was born in Lexington, Kentucky, and was chair of the history department at VSU. He was one of the most knowledgeable people about Black voting and early officeholders in Virginia. He was also Woodson's top fundraiser in Virginia and the man who helped him promote Black history. The last letter Woodson wrote and mailed is among these documents. Like Woodson, Jackson wrote newspaper columnns. His typewritten articles for The Norfolk Journal and Guide are included. Carter G. Woodson Memorial Committee-Office of the Mayor. P.O. Box 1659, Huntington, WV, 25717 Romero, Patricia Watkins, Carter G. Woodson: A Biography (Ann Arbor University Microfilms International 1986) Doctoral Dissertation (1971). Marshall University Special Collections, Morrow Library.
Additional Information