John D. Richardson Dry Goods Co.
Introduction
This seven-story building was completed in 1892 for the John D. Richardson Dry Goods Company, a firm operated by ohn D. Richardson and his partner John Brittain. The company produced and sold goods throughout the region and experienced growth at the turn-of-the century that lasted until the late 1920s. The company went out of business in the 1930s and the building later became home to the American Electric Company.
Images
This seven-story Richardsonian Romanesque was designed by Emond Eckel, a leading Missouri architect.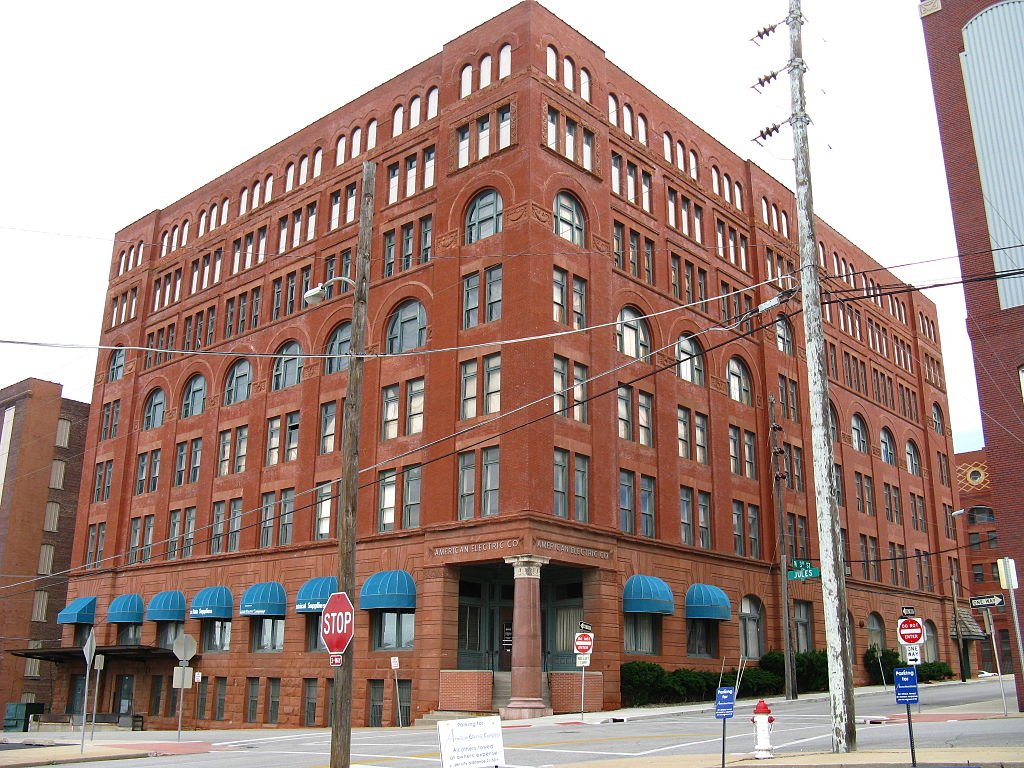 Backstory and Context
John Richardson was born in Maryland in 1847 and moved to St. Joseph in 1870 to take a position with the railroad. In the early 1880s, he partnered with John Brittain and became a wholesaler of dry goods. Until the company went out of business in the Great Depression, this building would have been full of food, spices, tobacco, coffee beans, and other items.
Sources
1.
Rick Drozd, " 3rd Street Listings and Connecting Streets", http://www.stjosephmemorylane.com/3rdstreet/3rdstreet.html .
2.
J.E.S. Hayes, "The General Store" Back in My Time: A Writer's Guide to the 19th Century (blog), August 5, 2012, http://backinmytime.blogspot.com/2012/08/the-general-store.html.
3.
"Old-Fashioned Country Stores" Legends of America, https://www.legendsofamerica.com/ah-countrystores/.
Additional Information