Vietta Garr House
Introduction
This historic home once belonged to Vietta Garr (1896-1973) who, throughout the middle of the twentieth century, worked as a housekeeper for Harry and Bess Truman, both in Independence and at the White House. In recognition for her work, the Trumans helped her finance the construction of the house, which was built in 1953 after she retired. It is a contributing property to the Harry S. Truman National Historic District.
Images
Vietta Garr playing the piano (undated)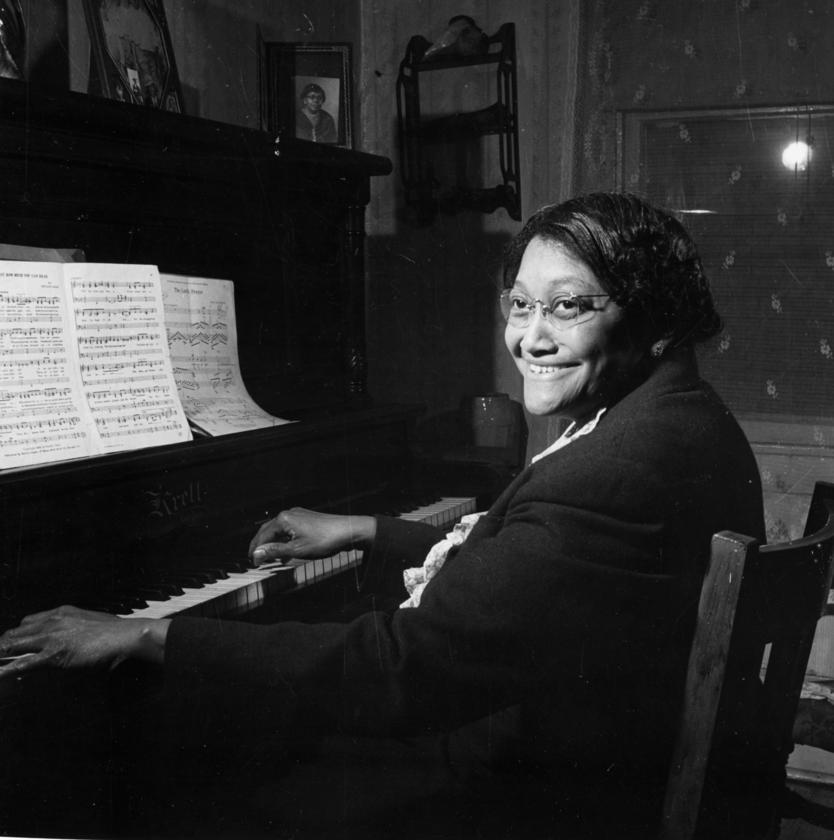 Backstory and Context
Vietta Garr began working for the Trumans in 1928 as a cook and housekeeper. She continued to work for them, even accompanying them to the White House, except for a two-year period when she worked at the Kansas City Crown Drug store from 1943-1945. She then returned to the Truman household. In addition to being a cook and housekeeper, Mrs. Garr aided in taking care of Margaret when she was young.
In 1957, Vietta Garr retired. In their gratitude, the Trumans created a trust fund that was available to Mrs. Garr. The fund paid her $20 a week for a total of 5 years. Additionally, as stated above, they also worked with Vietta to finance the construction of her new home.
The home is a one-story structure with a full concrete basement. A wooden fence was placed along the back of the property and an iron fence follows the sidewalk at the front of the property. Since its construction, the house has undergone some alterations. The house has new siding and new aluminum awnings, as well as an addition that is surrounded by glass.
Sources
Franklin-Weekley, Rachel (Evans Hatch & Associates). "Harry S. Truman Historic District." National Park Service - National Historic Landmark Nomination Form, p. 214-215. https://dnr.mo.gov/shpo/nps-nr/71001066.pdf.

Photo: Harry S. Truman Presidential Library & Museum
Additional Information