Turner-Stevens Building
Introduction
The twentieth-century sandstone structure was named after banker Marvin Turner and garage owner C.E Stevens. It was originally built to be a bank but has housed many businesses over the years.
Images
Photo courtesy of Charles Keim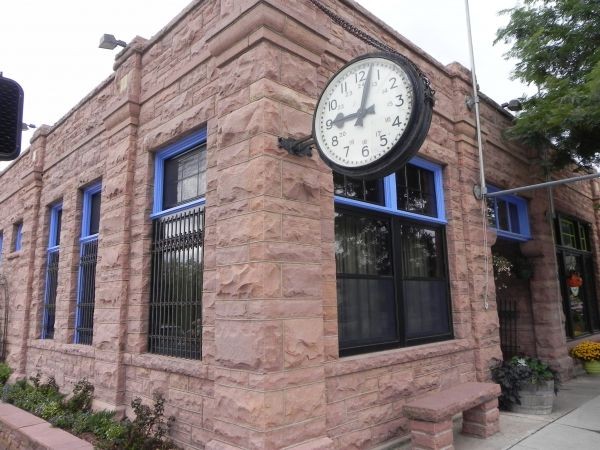 The teller's cage that used to be in the bank building. It is currently in the Lyons Redstone Museum. Photo courtesy of Eric Hoyt.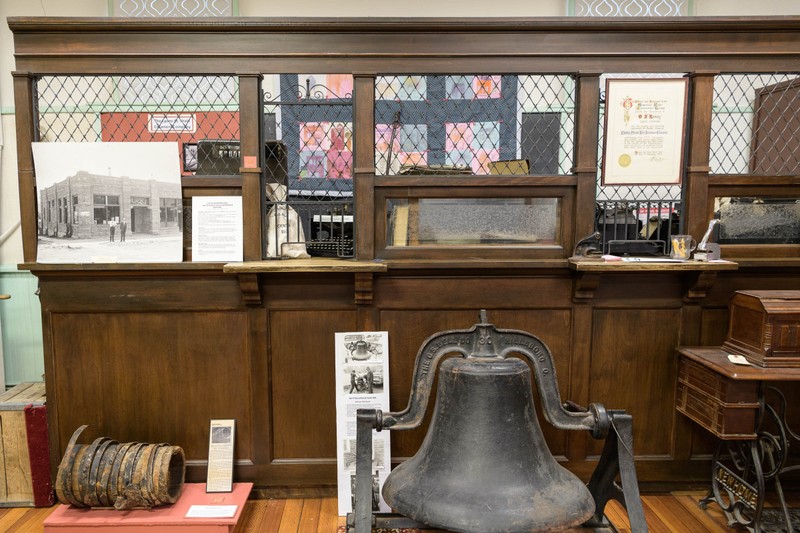 One of the corbels on the corner of the Turner-Stevens Building. Photo courtesy of Eric Hoyt.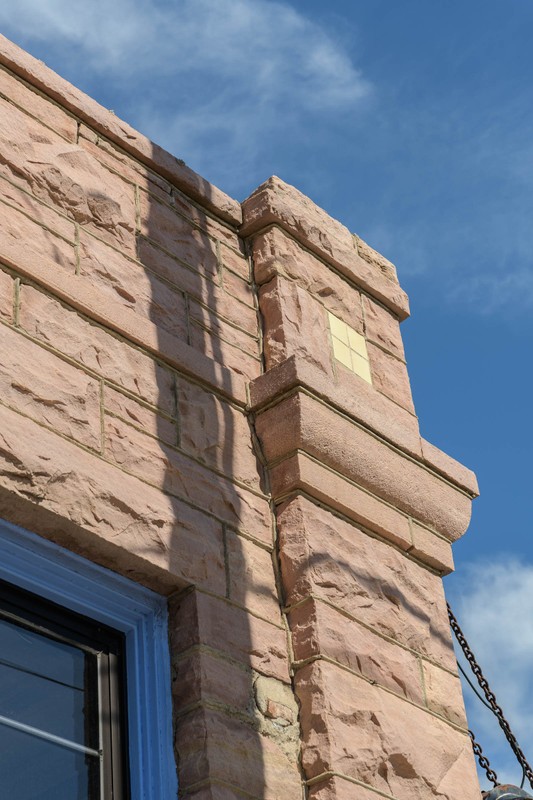 The simple cornice along the roofline of the Turner-Stevens Building. Photo courtesy of Eric Hoyt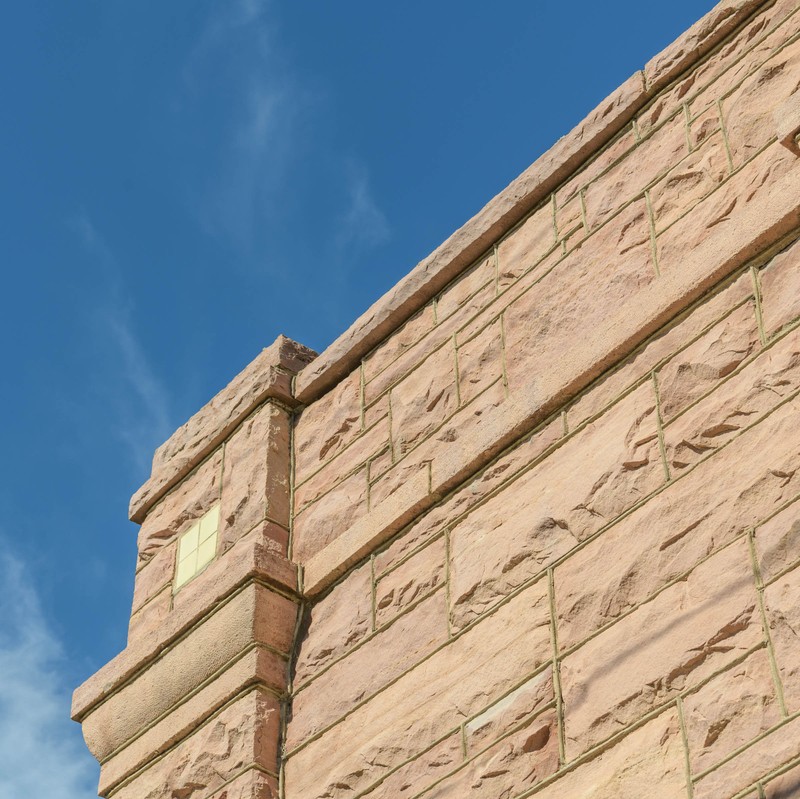 Photo courtesy of Eric Hoyt.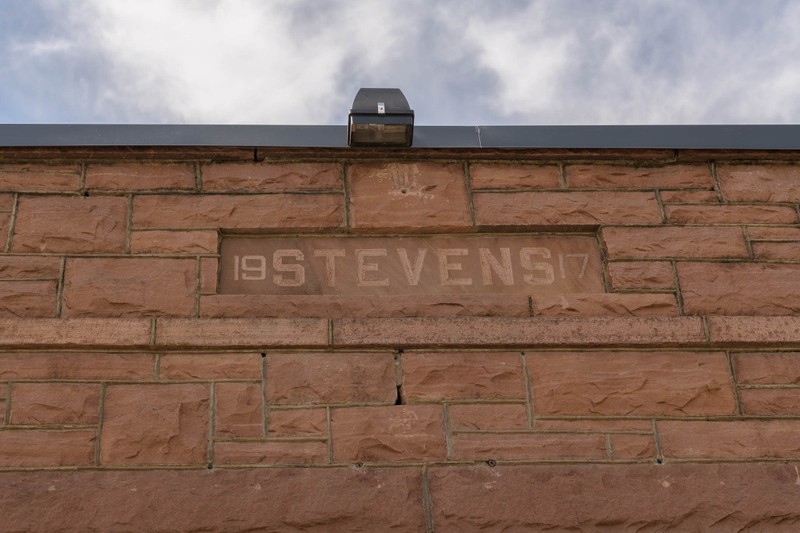 Backstory and Context
The Turner-Stevens Building was constructed in 1917 to house the Bank of Lyons. It is on the corner of 4th and Main and was built with locally quarried sandstone. The building is an interpretation of twentieth century commercial architecture. It has a recessed entrance with slight corbels on decorative columns. The building has a small cornice along the roofline as well. Notice the stone above the original entrance that has the date of construction as well as the name of the man who built it.
The Bank of Lyons was established circa 1904 by George Stickney. After his death, son-in-law Marvin Turner continued bank operations. In 1921 O.J. Ramey became associated with the bank and it became the State Bank of Lyons, which operated until the 1930s. The Great Depressions ravaged the United States Economy during the early 1930s. People were losing confidence in the banking system and were withdrawing their savings. In March of 1933 the United States Congress passed the Emergency Banking Act in an attempt to stabilize the banking system.1 March 9 through 13 was declared a four day national banking holiday. All banks, including the Federal Reserve, closed. "On March 15, banks throughout the country that government examiners ensured were sound would reopen and resume business."2 For the most part, the Act was a success. When the banks reopened, people were lined up to redeposit their cash savings.
The State Bank of Lyons did not survive the financial crisis in the United States. However, O.J. Ramey continued working in the building as a real estate professional and then an insurance professional until his death in 1970. In August 1972, the Centennial State Bank provided the Lyons residents with a much-needed facility. The Turner-Stevens building has housed several businesses including the Art Bank and the Left Hand Trading Co, and S20 Whitewater Design and Engineering. It is currently an art studio and still has the original bank vault inside. The original bank teller cage is housed in the Lyons Redstone Museum.
Sources
1Emergency Banking Act of 1933. Federal Reserve History. November 23, 2003. Accessed July 15, 2019. https://www.federalreservehistory.org/essays/emergency_banking_act_of_1933.
2Ibid

. .