E.E. Smith House
Introduction
Ezekiel Ezra Smith served as the head of State Colored Normal School (now Fayetteville State University) from 1883 until 1933. His home on Blount Street, built in 1902, was within walking distance of the school until the campus was moved to Murchison road in 1909. The building has recently been renovated by the City of Fayetteville.
Images
E.E. Smith House:Photograph taken in August 2018, showing the extent of renovation by the city of Fayetteville.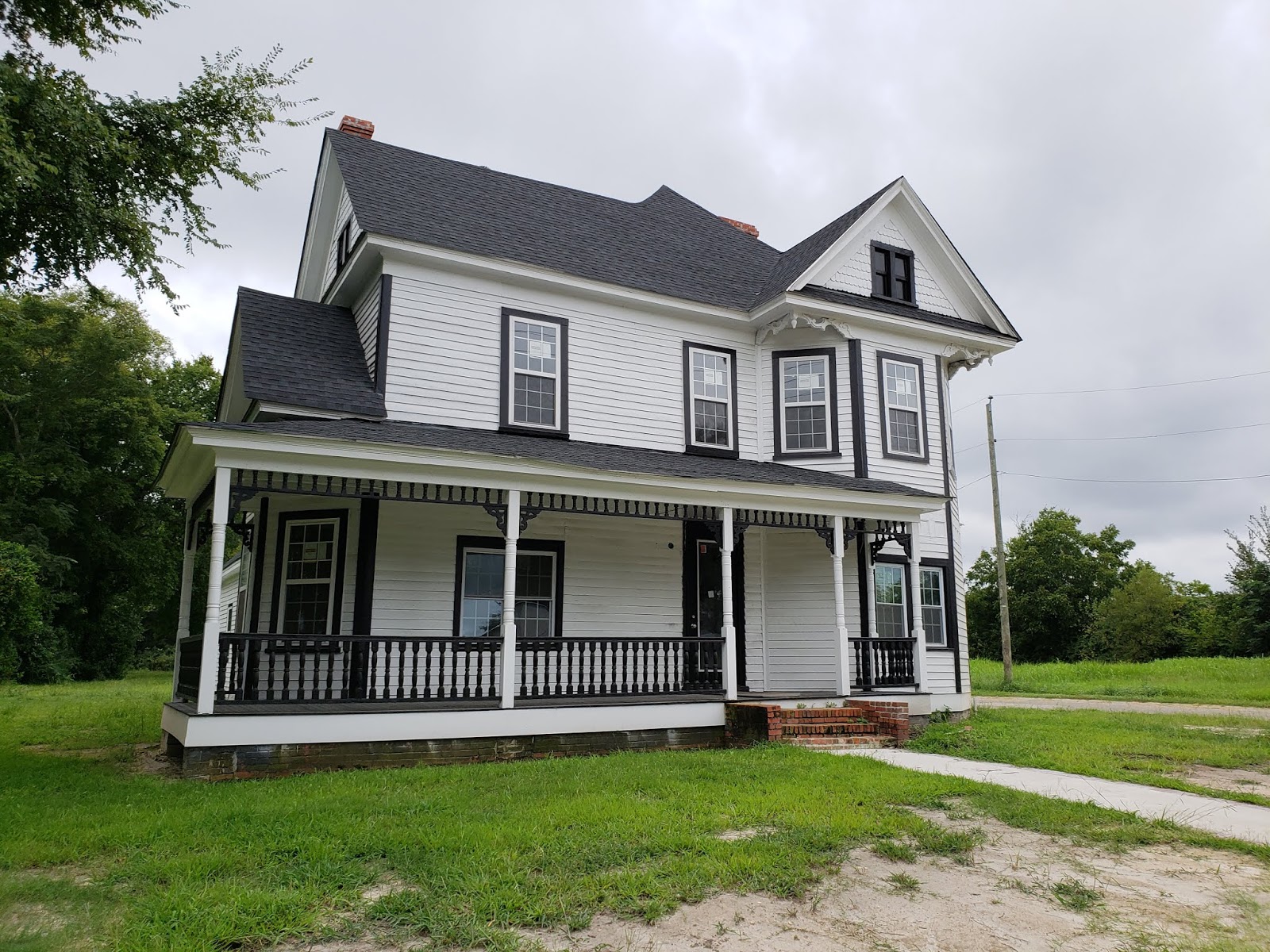 Backstory and Context
According to Michelle Michael, "Two lots on Blount Street were purchased by Dr. Smith and his wife on May 8, 1902 for one hundred dollars from Nancy Brewington." The house is Queen Anne and Colonial Revival style and although Smith and his wife only lived there for roughly seven years they kept ownership of it as a rental until Smith died in 1933.
The home is sandwiched between an industrial area to the west, commercial zoning to the south, residential areas to the east and northeast, and the Cumberland County County Jail to the north.
There are four bedrooms upstairs which mirror four large rooms downstairs.
Sources
Michael, Michelle. "Dr. Ezekiel Ezra Smith House." North Carolina State Historic Preservation Office, 2015, http://www.hpo.ncdcr.gov/nr/CD1379.pdf.