Dr. James Craik House
Introduction
George Washington's close friend and personal physician, James Craik (c.1727-1814), built this three-story brick home in, it appears, the 1780s. He practiced medicine in the front of the first floor and used the rear and upper floors as his residence. Craik played an important role during the American Revolutionary War. He served as Assistant Director General of the Medical Department of the Continental Army and in that role established hospitals to treat sick and wounded soldiers. He also warned Washington of a plot, called the "Conway Cabal," to replace Washington as commander in chief with General Horatio Gates. From 1798 to 1799, Craik served as the Physician General (now Surgeon General) of the United States Army. The house has been restored to resemble its original appearance.
Images
James Craik built this three-story home shortly after the American Revolutionary War or perhaps in 1796.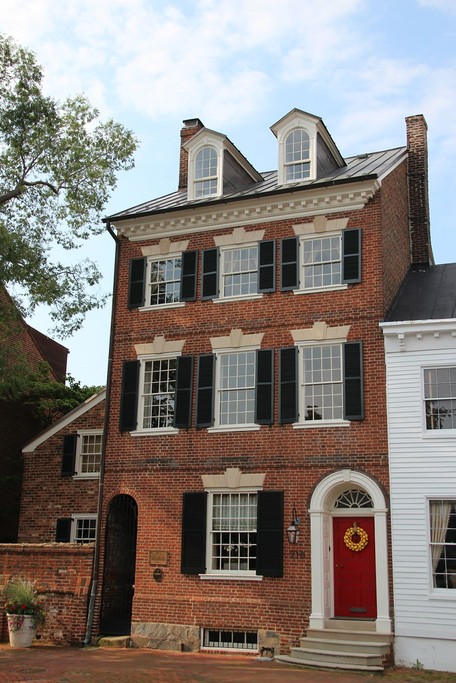 James Craik (c.1727-1814) was a close friend of George Washington and served with him during the American Revolutionary War as a high-ranking medical officer.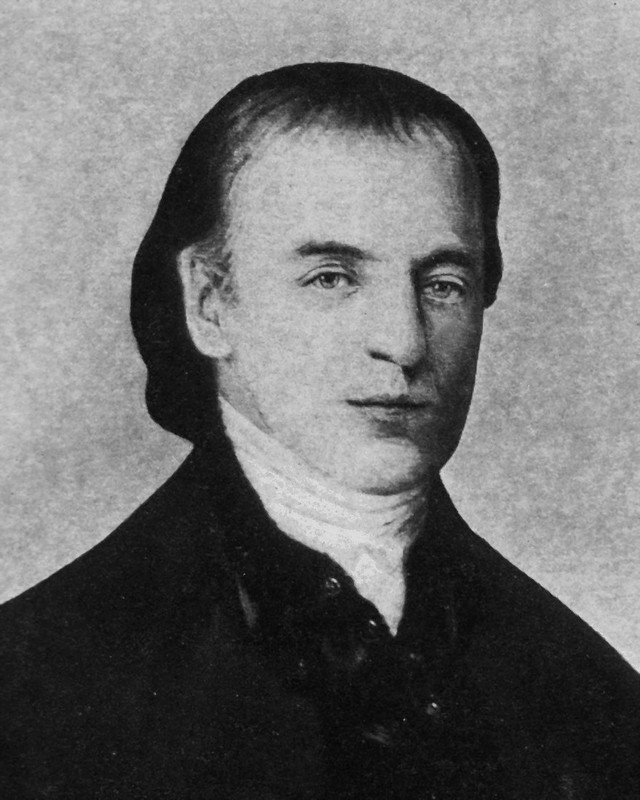 Backstory and Context
James Craik was born in Scotland near the town of Dumfries around 1727. His father, William, was a member of British Parliament and and owner of a large 1,400-acre estate called Arbigland. Although Craik was born out of wedlock, William provided for his care and education. As a young man, Craik studied medicine at the University of Edinburgh and then joined the British Army as a doctor and surgeon. He was sent to the West Indies but after a few years left the army and sailed to Norfolk, Virginia where he opened a practice. After some time, Craik worked as a surgeon at Fort Loudon, which was near the frontier town of Winchester.
Just before the start of the French and Indian War (1754-1763), he joined the Virginia Provincial Regiment as its surgeon and served until 1762 when it disbanded. It was during that time he met and befriended Washington, who was the regiment's commander between 1755-1758. Craik served as the regiment's chief medical officer until 1756. After leaving the regiment, Craik settled in Port Tobacco and opened a medical practice. In 1770, he joined Washington on a trip to the Ohio River Valley to see lands Washington received for his service in the war. They would lake make another journey in 1784.
Craik supported the revolutionary cause and protested Britain's blockade of Boston. In 1774, he joined the Continental Army and became Assistant Medical Director of the Medical Department in 1778. Washington wanted him to be Director General but Congress selected another physician. During the Conway Cabal plot, its members tried to recruit Craik but he refused.
After the war, Washington convinced Craik to settle in Alexandria. He acquired a large plantation outside of the city and built a home called Vaucluse (the French word for "closed valley"). Presumably he built the home on Duke Street, which was his primary residence, around this time as well (however, one source indicates that it was not built until 1796). Craik and two other doctors were asked to go to Mt. Vernon on December 13, 1799 to treat Washington, who was very ill with a throat ailment that made breathing difficult. They applied standard medical treatment at the time, including bloodletting, but their efforts failed and Washington died the next day.
Craik continued his private practice in the home until his death in 1814. The adjoining structure with the slanted roof is known as the Coryell House and it was likely originally built by George Coryell in 1790. Coryell had ties to Washington as well. His family operated the ferries that transported Washington and his troops across the Delaware River on Christmas Eve 1776 to attack German soldiers (known as Hessians) allied with the British.
Sources
"Bidding Adieu to Vaucluse." Alexandria Times. May 2, 2013. https://alextimes.com/2013/05/bidding-adieu-to-vaucluse.
Eley, Anthony. "James Craik." National Museum of the Army. Accessed February 24, 2023. https://www.thenmusa.org/biographies/james-craik.
Santantonio, Alex. "Around Old Town: The Historic 1796 Dr. James Craik House." Old Town Home. July 18, 2013. https://oldtownhome.com/2013/7/18/Around-Old-Town-The-Historic-1796-Dr-James-Craik-House.
Shprintzen, Adam D. "James Craik." Mount Vernon Ladies' Association. Accessed February 24, 2023. https://www.mountvernon.org.
Image Sources
Old Towne Home

Wikimedia Commons

Additional Information