Tuckahoe Train Station, Tuckahoe, NJ 08250
Introduction
The Tuckahoe Train Station is the headquarters of the Historical Preservation Society of Upper Township. Together with the township, the Society maintains the building and property as needed. The board decorates for Christmas and operates a souvenir stand inside the station. Members of the HPSUT board host events throughout the year, such as the annual Transportation Festival (begun in April of 2018; but canceled this year due to the COVID19 pandemic) and at Christmas for the now famous Santa Express train rides.
Images
Tuckahoe Station - north face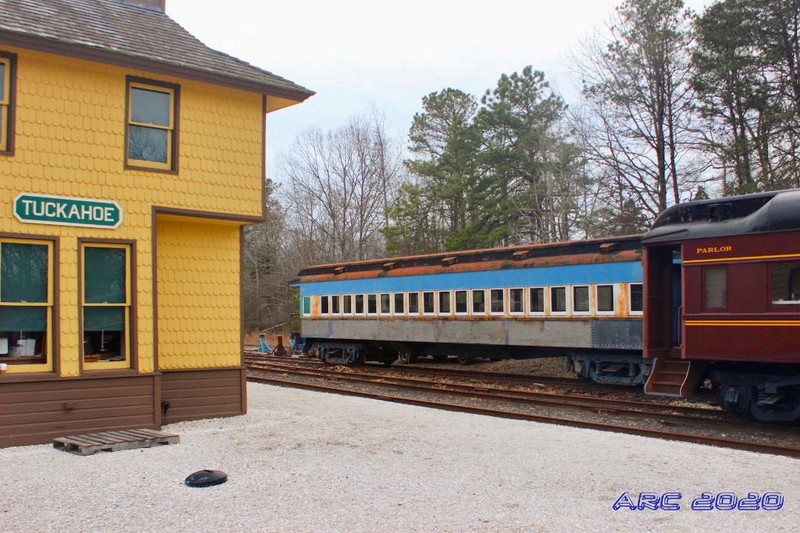 Engine #306 at the Tuckahoe Station in about 1905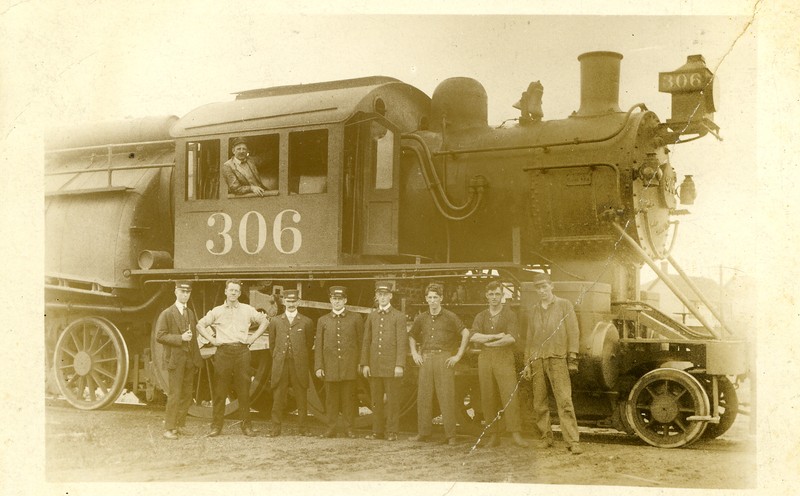 Tuckahoe Train Station Pumphouse (now gone) @1910.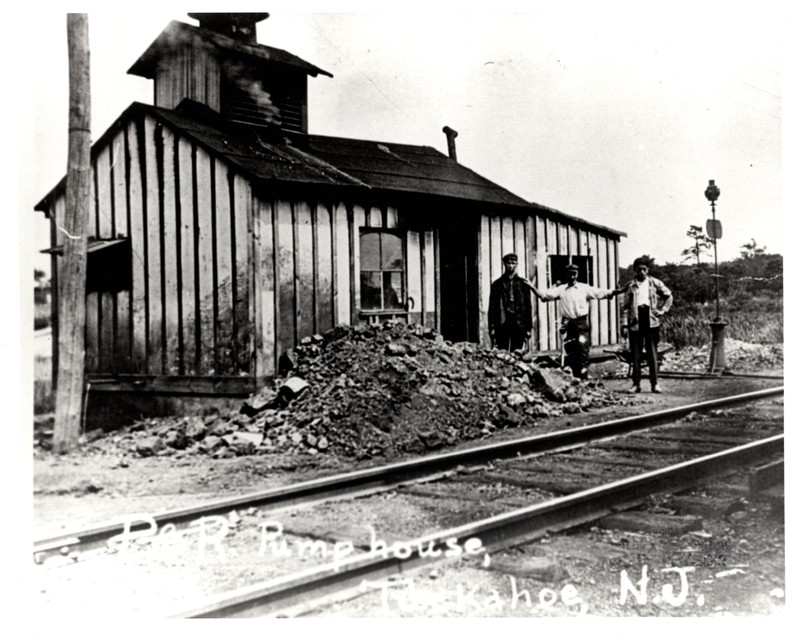 Tuckahoe Train Station not long after its construction @ 1899

West Jersey line engine along Commonwealth Avenue in Strathmere. 1905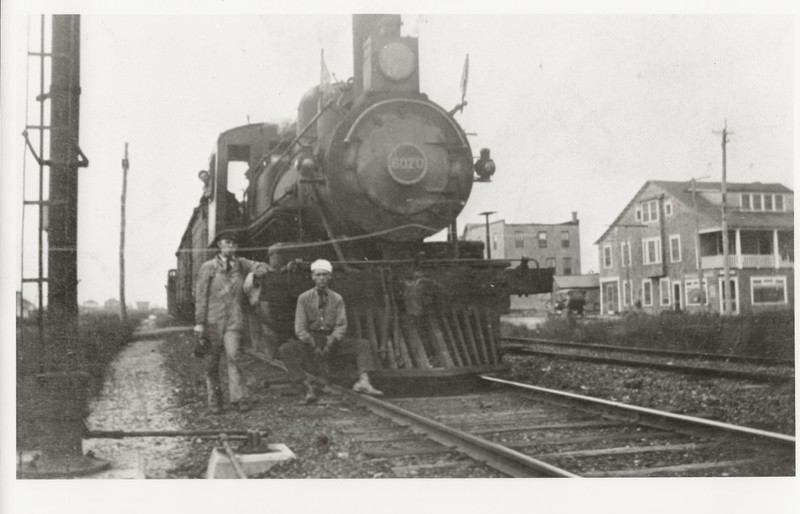 Engine and Train crew at the Tuckahoe station@1905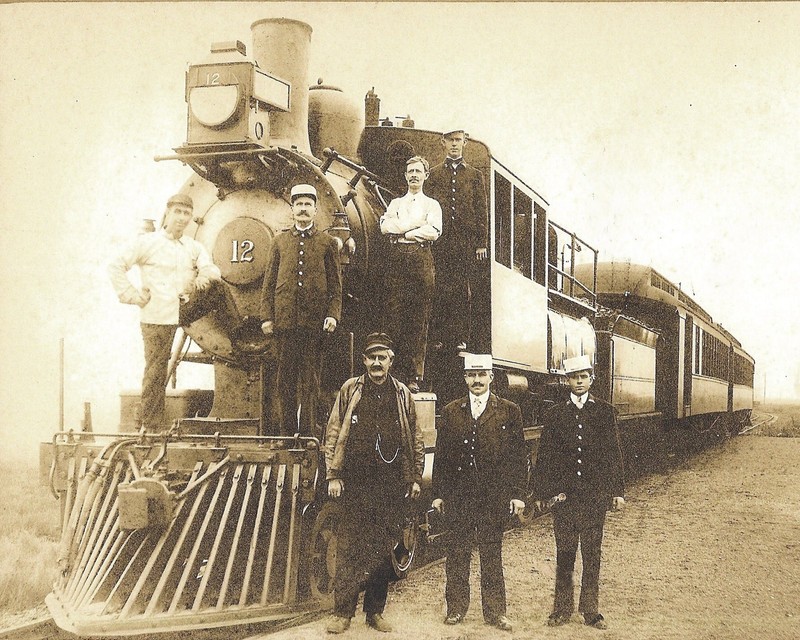 Backstory and Context
In the 1890's the West Jersey and Seashore railroad, opened by the Pennsylvania Railroad, and the Atlantic City Railroad, owned by the Philadelphia and reading railway, offered competing service from, Camden to southern New Jersey seashore resorts. The first railroad line through Upper Township was completed in 1863, and the station at Tuckahoe was built over 30 years later in 1894.
In 1933 the two railroads consolidated to form the Pennsylvania-Reading Seashore Lines. Tuckahoe served as the junction of the Ocean City and Cape May branches.
Passenger Service stopped in 1981 and soon after, freight service halted in 1983 except for the transport of coal and then oil to the power plant at beesley's Point. which lasted until May, 2019. 
The current Cape May Seashore Lines was founded in 1984 by Tony Macri.
In 1984, the Tuckahoe Train station was placed on the State and National Register for Historic Places, but afterward fell into a condition of disrepair. However, the building was restored to its original appearance in 2001 and is now the headquarters of the Historical Preservation Society of Upper Township.
'The gardens that once enhanced the grounds were established as an Eagle Scout Project in 2003. Today, the township maintains the building and the grounds.
The station is now a centerpiece for local township history and the location of the Santa Express Train rides at Christmas.
Sources
HPSUT tri-fold information pamphlet, dated 2018
Upper Township and Its Ten Villages by Robert F. Holden, published 2/4/2020
Image Sources
HPSUT

HPSUT files

HPSUT files

HPSUT files

Strathmere.net

Photo courtesy of Larry Sharp whose grandfather, Alfred Atwood Sharp was the conductor.

Additional Information