Ralph Parker (Jerry) Bismore Memorial Stone
Introduction
This memorial honors Ralph Parker Bismore, an American veteran, who shares a common undeniable goal with all American veterans to protect our country's freedoms. Forever a symbol of heroism, sacrifice, loyalty and freedom. "A good battle plan that you act on today can be better than a perfect one tomorrow." —Gen George S. Patton "As we express our gratitude, we must never forget that the highest appreciation is not to utter words, but to live by them." -John F. Kennedy
Images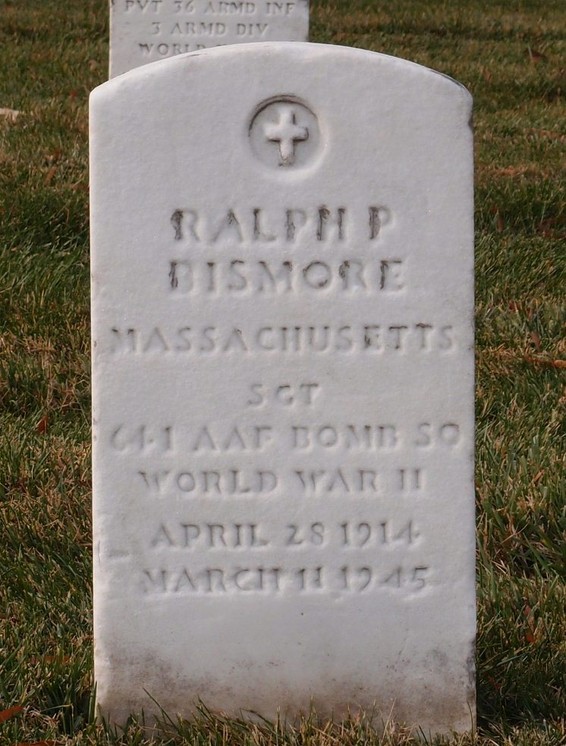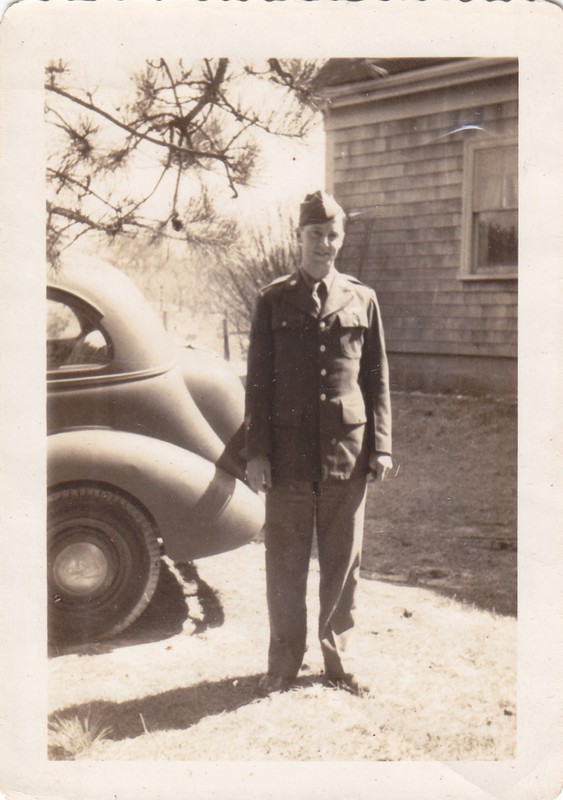 Ralph and his wife Georgette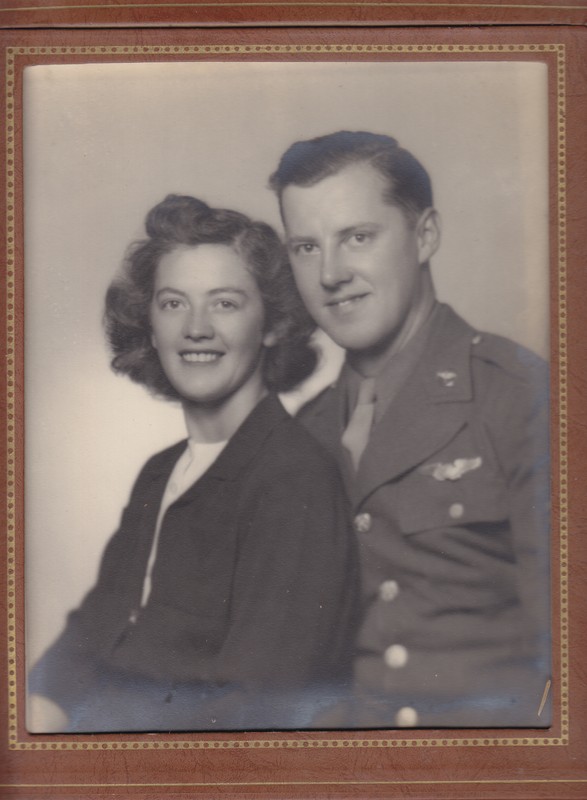 Army Air Force 641st Bombardment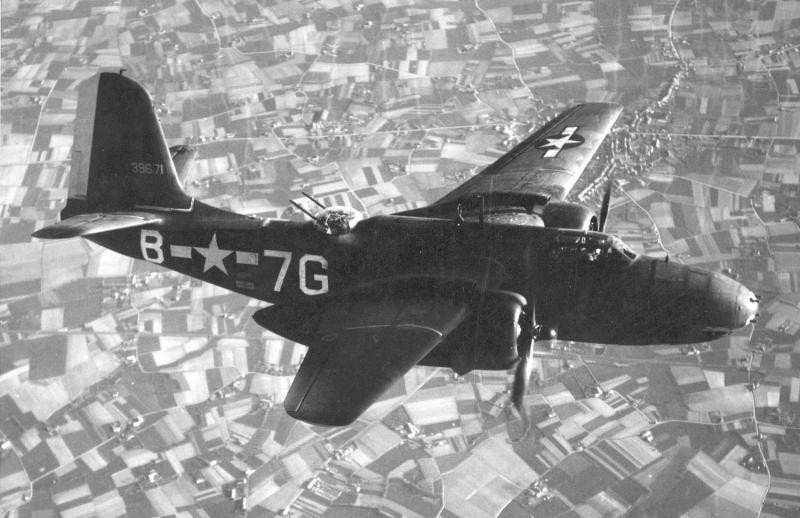 641st Bombardment Insignia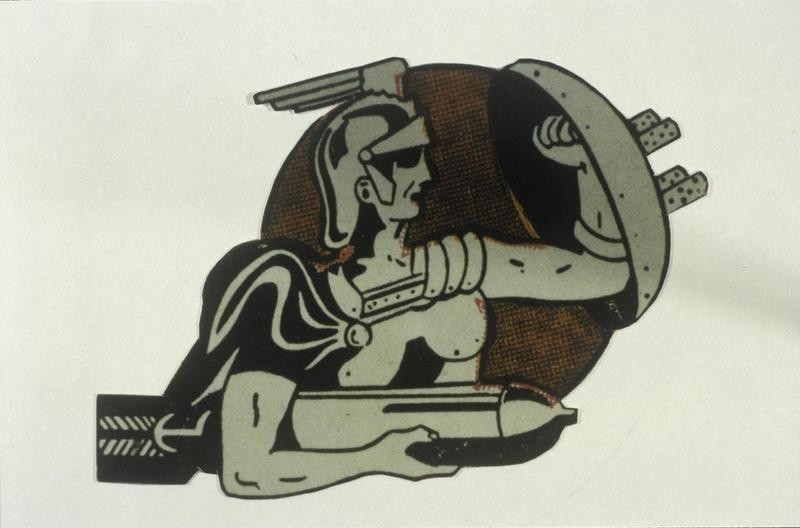 Backstory and Context
Ralph Parker Bismore was born in Boston, MA on April 28, 1914. His family later moved to the village of Hyannis in Barnstable. Bismore, more commonly known as Jerry, graduated from Barnstable High School in 1931. He worked as a soda jerk at Duquette's Colonial Pharmacy on Main Street Hyannis. Bismore was an avid photographic and member of the Cape Cod Photographic Society, where he often exhibited and lectured.
In 1938, he married Georgette Antoinette Harpin and settled into a house on the corner of South Street and Ocean Street, overlooking picturesque Hyannis Harbor.
Shortly after the couple started their marriage, World War II broke out. After the Japanese bombed Pearl Harbor on December 7, 1941, many young patriots answered the call to war. In 1943, Bismore joined 12 other men from Barnstable and enlisted in the army. On the day of their departure, the Barnstable High School and town officials gave the men a grand send off.
During World War II, Bismore served in the Army Air Force 641st Bombardment. This squadron bravely fought in the Invasion of Normandy (D Day) as part of Operation Overlord and the Battle of the Bulge. After two years of service Corporal Bismore was awarded an Air Medal and was promoted to Sergeant in January of 1945. Two months later in France, on March 11, 1945, Bismore was tragically killed on impact after bailing out of his aircraft, which had caught on fire. Sergeant Bismore was shipped back to the United States where a service was held for him at the First Baptist Church on Main Street, Hyannis. Sergeant Bismore was laid to rest in the Arlington National Cemetery.
The Town of Barnstable wanted to commemorate Sergeant Bismore's legacy. In 1946, a town meeting vote decided that the park located between the bulkhead at Hyannis Harbor and Ocean Street would be named Ralph P. Bismore Park. The name change became official in 1950. Bismore's memorial stone is located near the Harbormaster's Building in the center of the park. Today, Bismore Park is an active and vibrant public space, with local art, live music, and educational programs designed to foster community engagement. 
Sources
"Graduating Exercises of the Class of Nineteen Thirty-one." Barnstable High School June 18th 1931. .
"Bismore-Harpin Nuptials." The Hyannis Patriot November 10th 1938. .
"Cape Selectee Group Leaves for Training." The Yarmouth Register May 14th 1943. .
Accessed April 29th 2020. https://www.findagrave.com/memorial/49122990/ralph-p-bismore.
"Sergeant Bismore Was Well Known In Community." The Barnstable Patriot April 5th 1945. .
Image Sources
https://www.findagrave.com/memorial/49122990/ralph-p-bismore

http://www.americanairmuseum.com/unit/1310

http://www.americanairmuseum.com/unit/1310

Additional Information