St. Clair Historical Museum & Research Center
Introduction
The St. Clair Historical Museum & Research Center, operated by the St. Clair Historical Commission, occupies most of the former First Baptist Church. The Romanesque-inspired brick building was built in 1873 replacing a wooden structure which burned three years earlier. Local residents purchased the vacant church property in 1974, donating it to the City of St. Clair for community and museum use. The Museum opened in 1976 with displays detailing St. Clair's people and historical beginnings which date to 1764. A 2019 renovation added audio visual/interactive displays and the Belle Reve Room featuring hand-carved paneling and ornate fireplace.
Images
St. Clair Museum & Research Center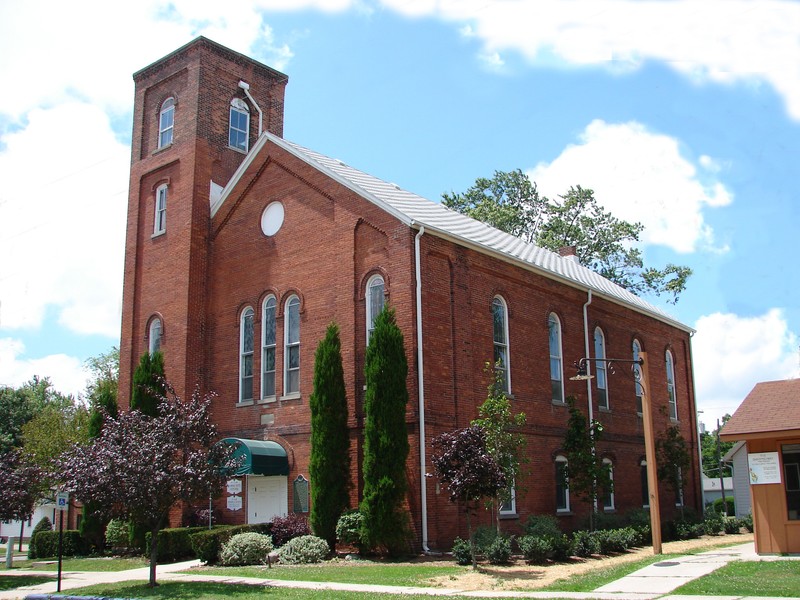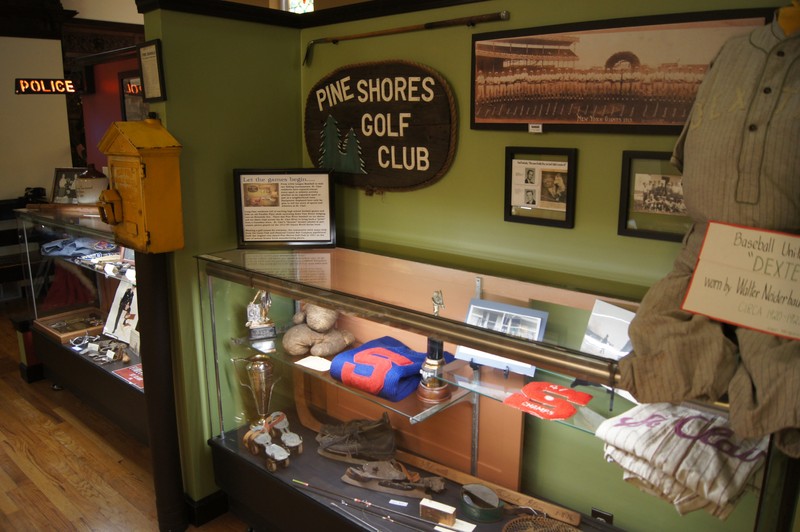 Fort Sinclair model & displays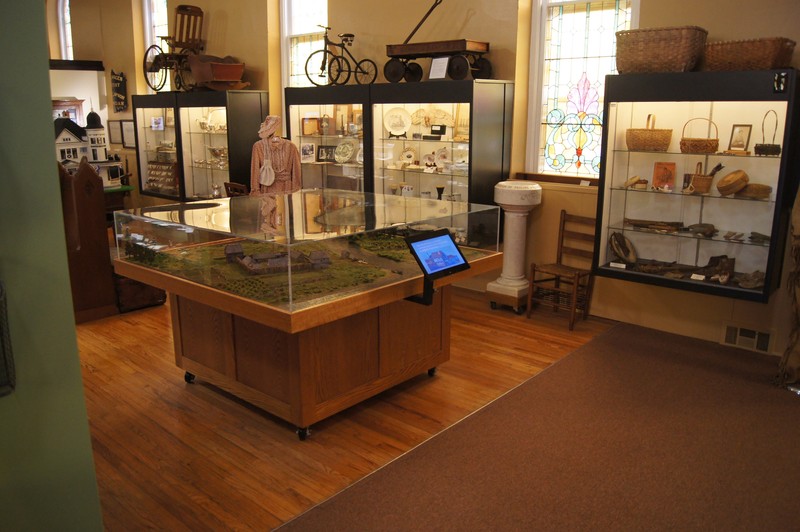 Belle Reve Room fireplace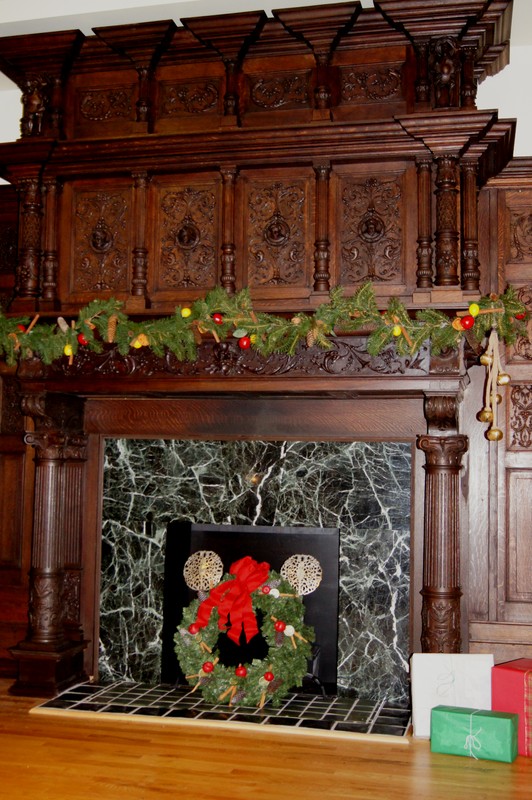 Backstory and Context
The Reverend E.K. Grout, pastor of the Baptist church in China Township, also held services in St. Clair's log courthouse. On November 5, 1848, he and seven other people formally organized a separate Baptist congregation in St. Clair. The congregation built its first meeting house around 1852 on land donated by the village board of supervisors. The small wooden church was located in the Academy Block on 4th Street between Cass and Trumbull. It burned in 1870 and was replaced by a Romanesque-inspired brick church three years later.  This structure featured a 40 x70' ft. nave on the second floor and an equally large meeting room on the first floor which also housed a kitchen and parlor. A four room Sunday School addition was built in 1950-54 with a second and larger (nine classrooms) addition constructed for the growing number of Sunday School participants in 1963-64. 
In 1973, the congregation chose to sell the church property and build a single-story church because members had increasing difficulty climbing the 20 steps to the nave for Sunday services. After sitting empty for a year, the property was purchased in 1974 for $30,000 through a private fund-raising campaign organized by Gerry Emig and led in great part by members of the St. Clair Historical Committee. The property was then donated to the City of St. Clair for use as a community center.
A Community Center Committee was charged with determining how the building should be used and room space allocated to community groups. Contention arose over the allocation of the large room on each floor. After nearly two years of discussion, negotiations and advocacy by the St. Clair Historical Committee members, the Council overrode the Community Center Committee's decision, allocating the upper-level main room to the St. Clair Historical Committee for use as a Museum. The Historical Committee members had amassed a large number of artifacts from donations and items retrieved from businesses demolished during the city's massive urban renewal project of the late 1960s. Display space for these artifacts had been limited to a small area in the St. Clair Public Library. 
The Museum was formally opened in May 1976 with a series of displays in the upper level Main Room. The Historical Committee (designated a City Commission in 1980) has since added a model of Fort Sinclair and six specialty rooms in the former Sunday School addition. The rooms depict Diamond Crystal Salt Company history and processing, tools used in St. Clair businesses, a 1920s-era shoe shop, a pre-electric kitchen, a Maritime Room focusing on St. Clair's wooden and steel shipbuilding history, and the Donald J. Blain Library for Great Lakes Maritime Research.
In 2018-19, the Museum's Main Room was entirely remodeled to include the Belle Reve Room and more coherent and interactive presentations of St. Clair stories and artifacts. The Belle Reve Room features exquisite hand-carved, one-inch thick English Oak paneling and a massive fireplace brought to St. Clair in 1910 but that's another story 
Sources
"First Baptist Church," History of St. Clair County, Michigan. A. T. Andreas & Co., Chicago. 1883, pg. 657; "Church Records" transcribed by David R. Balfour, First Baptist Congregation China Township – St. Clair, 1833-1850, Vol. I; Map of St. Clair, St. Clair County, Michigan, "Will" Hancock, Surveyor & Publisher, 1854; First Baptist Church Historical Plaque, Bureau of History, Michigan Department of State, Registered local site No.1456, Property of the State of Michigan 1991; "Realtor seeks $30,000 to save St. Clair church," by Bob Pemberton, The Port Huron Times Herald, Oct. 22, 1974; "Historical Commission has St. Clair center auditorium," St. Clair County Independent Press, June 18, 1975, pg. 1; "St. Clair Museum opens Sun." St. Clair County Independent Press, May 26, 1976, pg. 1; City of St. Clair Council Minutes, Oct. 20, 1980; First Baptist Church, archival folder, "St. Clair Churches" Record Box, St. Clair Historical Museum; "Museum 1974-1988", Binders 1 & 2, St. Clair Historical Museum. 
Image Sources
St. Clair Historical Commission

St. Clair Historical Commission

St. Clair Historical Commission

St. Clair Historical Commission

Additional Information