Hannah Callowhill Penn - Historical Site
Introduction
Hannah Callowhill Penn was the second wife of William Penn, who is credited as Pennsylvania's founder. The pair traveled from Bristol to Pennsylvania and arrived on December 10th, 1699 (Kelley). There William acted as proprietor until he was unable to due to a series of strokes leading to his death. Afterwards, Hannah had the duty of managing all the province's official business, being the first and only woman to do so. She can be credited with fixing major problems left behind after her husband's death. The historical marker is placed at the site where she and William stayed after arriving to Pennsylvania.
Images
A clear image of the inscription on the marker, erected in the year 2000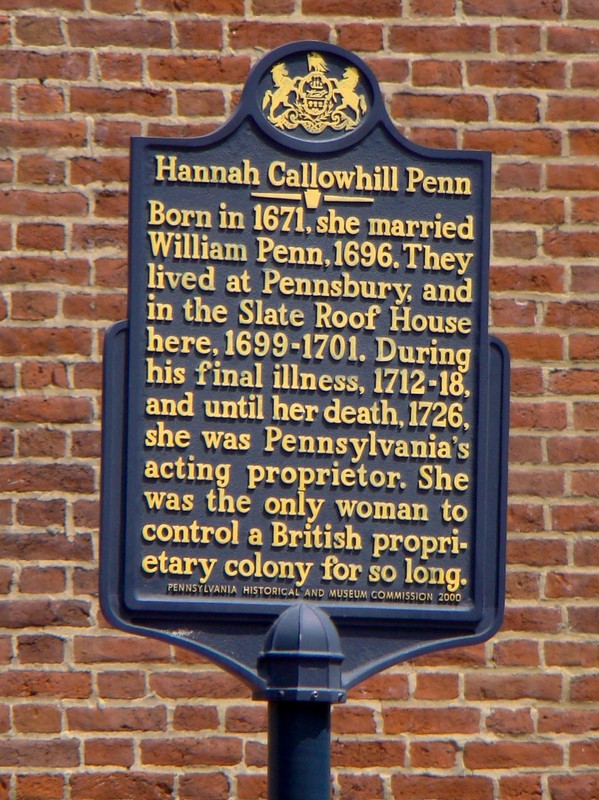 The unveiling of a painting of Hannah, commissioned by PA governer Tom Corbett in 2014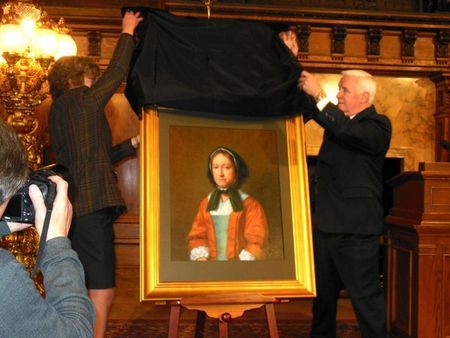 A drawing of the house where Hannah initially stayed for two years after arriving to Pennsylvania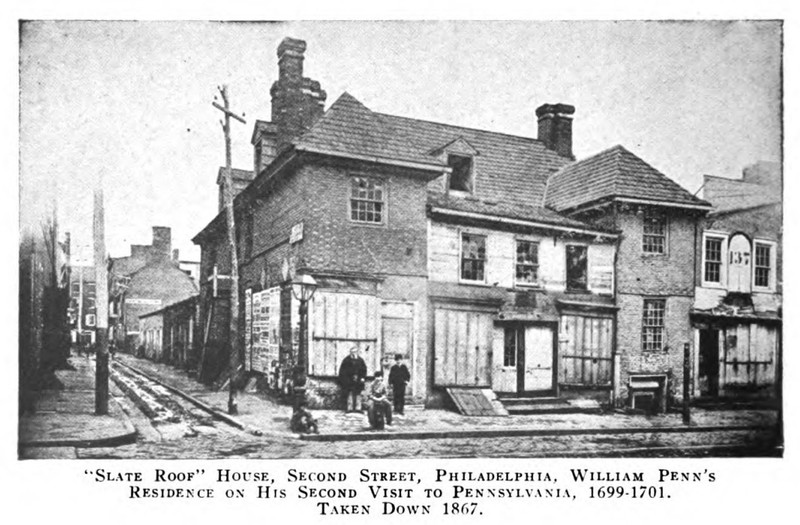 The grave of William and Hannah is located back in England, in Old Jordans Cemetery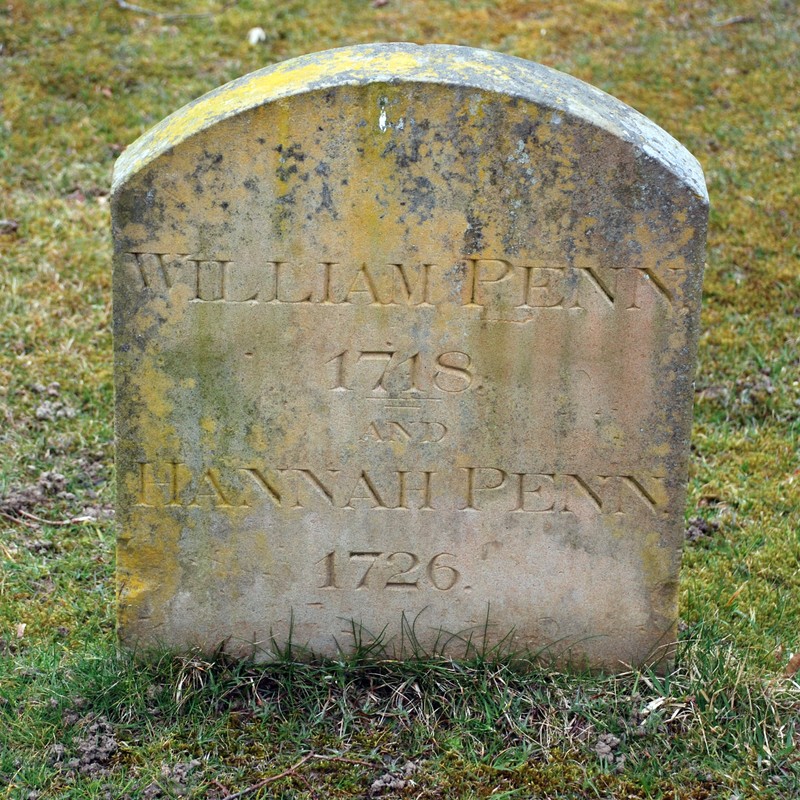 Backstory and Context
"Without the leadership of Hannah Penn during the Colonial Period, Pennsylvania may have taken a different path" (Office of the Governor). This quote, spoken by Governor Tom Corbett is a testament to the effect Hannah had on the world after her husband's death. Following a series of strokes Hannah had to step up and act as governor in his place until he eventually passed away and she continued to act as governor for 8 years, from 1718 until her death on December 20th, 1726 at the age of 55. She was one of the first women to hold a position of political authority in Britain, and in what would become the United States. She managed to fix several things about Pennsylvania and allowed it to remain a province, altering the course of history.
Hannah was the only one of her nine siblings to survive into their teenage years. As she became only child traditional 17th century customs were disregarded, and she was taught how to manage her parent's grocery store and take care of its finances. Her skills in these areas would help her manage the province after her husband died. Most historical accounts regard William was a good-natured Quaker who had an affinity for tolerance and building community. However, because of this he often got into tough financial situations by trusting the wrong people. William left behind lots of debt from the properties he owned, leaving Hannah to clean up the mess.
Hannah was able to work to continuously pay off her husband's debts by using the money she earned from her family's business. On top of taking care of monetary matters, Hannah also dealt with the internal affairs of the province. She was able to prevent Maryland from claiming the eastern part of Pennsylvania with her superior organizational methods (Zorilla). When William died, he had named Hannah as the major Pennsylvania landowner, which upset his son. Hannah won the dispute in court, which was one of the few times a woman won a property dispute in this time.
Hannah's ability to successfully bring Pennsylvania back from potential ruin has earned her the respect of people in the modern day. In 1984 President Ronald Reagan named her and her husband as Honorary Citizens of the United States. She used her knowledge to effectively save the future of an entire State. On top of repaying William's debts, she also fought strongly for a woman's right to inherit her husband's estate. Hannah is a strong symbol of a woman's ability to govern, and her story of leadership empowers women and girls to this day.
Sources
Kelley, Joseph J. Pennsylvania: the Colonial Years, 1681-1776, January 1st 1980. Accessed May 5th 2020.
"Portrait of Hannah Callowhill Penn Hung in the Governor's Office." OFFICE OF THE GOVERNOR (Pittsburgh) January 15th 2015. .
Zorrilla, Mónica Marie. Meet Hannah Callowhill Penn, PA's first and only woman leader, BillyPenn. March 8th 2018. Accessed May 6th 2020. https://billypenn.com/2018/03/08/meet-hannah-callowhill-penn-pas-first-and-only-woman-leader/.
Image Sources
J. J. Prats, May 14, 2010

Jan Murphey/PennLive

Appleton's Cyclopedia of American Biography (1888)

Anglofranc, Find a Grave

Additional Information