Centennial House
Introduction
Designated Aurora Landmark No. 11 in 1993, this Queen Anne Victorian is the oldest remaining home built as part of the town of Fletcher. A luxurious home at the time, it featured indoor plumbing to the kitchen and upstairs bathroom. The City of Aurora purchased the property in 1990 and community members restored the home to commemorate the city's centennial year.
Images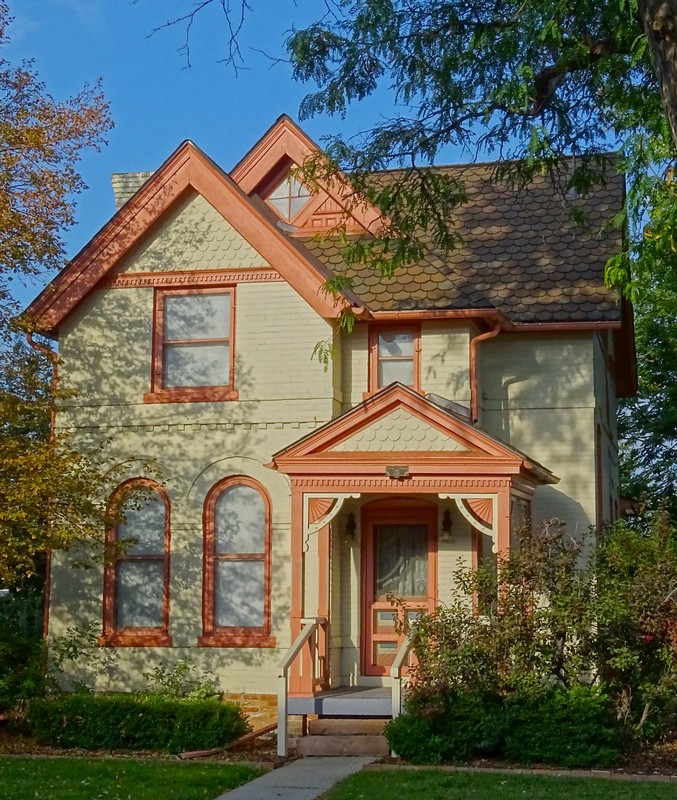 Backstory and Context
Donald Fletcher –  
Born in Canada in 1849, Donald Fletcher was educated in both Canada and the United States. Before arriving in Colorado in 1879, he worked as a Presbyterian minister in Illinois, but found employment as a firefighter, mine director, and railroad clerk. He moved to Denver with his wife and three children in 1882, finding work in the real estate market. Fletcher became a member of the Denver Chamber of Commerce when it formed in 1884, becoming president of the organization four years later. He also served as president of the Colorado Board of Immigration, which encouraged settlement in the state. 
In charge of the organization that stimulated immigration to Colorado, Fletcher expanded his real estate activities, investing in West Denver, Capitol Hill, and Montclair, all developments expanding out from Denver. Fletcher, aware that new housing developments were dependent on a burgeoning rail car system, founded the Colfax Avenue Railway Company, along with the East Denver Water Company. Prosperity faded during the 1893 Silver Crash as Colorado, and much of the nation, dropped into a depression. Having lost much of his fortune, Fletcher left for California in 1894, dying a year later at the age of forty-six. 
Community of Fletcher –  
While the economy of Colorado blossomed in the late 1880s, Fletcher, along with Samuel Marsden Perry, and Thomas S. Hayden purchased and plotted tracts of land East of Denver. In 1890, Fletcher and partners replotted a section as Aurora Subdivision under the Colfax Trust Company. Hathaway Street, now named Galena Street, experienced development first. Over the next two years, fourteen brick Queen Anne style homes were constructed among the surrounding farms and ranches. A year later the town of Fletcher was incorporated on April 30, 1891. Two years later, the Colfax Electric Railway Company extended a rail car stop near Hathaway (Galena) on Colfax, connecting the new community with Denver. In 1907 the citizens of Fletcher voted to change the town name to Aurora.  
Sources
Caillouet, Dawn M. "Centennial House, Aurora Landmark No. 11, Nomination Form," City of Aurora,https://www.auroragov.org/things_to_do/aurora_history_museum/historic_sites/landmark_process
Image Sources
Aurora History Museum & Historic Sites

Additional Information