Cathedral Ledge
Introduction
While the wide open fields seen in the middle ground of Albert Bierstadt's painting of the Conway ledges and Moat Mountains are now obscured by trees, this 1869 view can still be recognized today from the Intervale scenic vista on Route 16. The dominant feature near the center of the cliff on the right is known as The Prow as it is shaped like the front of a boat. The earliest artistic portrayal of the Prow on Cathedral Ledge was done by Thomas Cole in one of this three visits to the White Mountains (1827, 1828 or 1839). It is now at the Detroit Institute of the Arts. At its base is a triangular shaped accumulation of broken rocks known as a talus slope. The Prow and talus slope can also be seen in a painting at the New Hampshire Historical Society by Thomas Hill. Asher B. Durand did at least two paintings of Cathedral Ledge. One can be found at the Albany Institute and another in a private collection. The large rocks at the base of the talus slope formed a feature promoted to tourists as the Devil's Den where a "hermit" would entertain visitors.
Images
Moat Mountain, Intervale, New Hampshire. Circa 1862, by Albert Bierstadt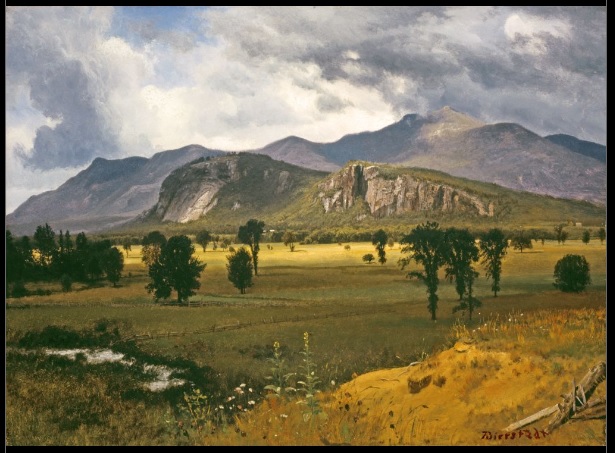 Crag Near Conway, New Hampshire, by Thomas Cole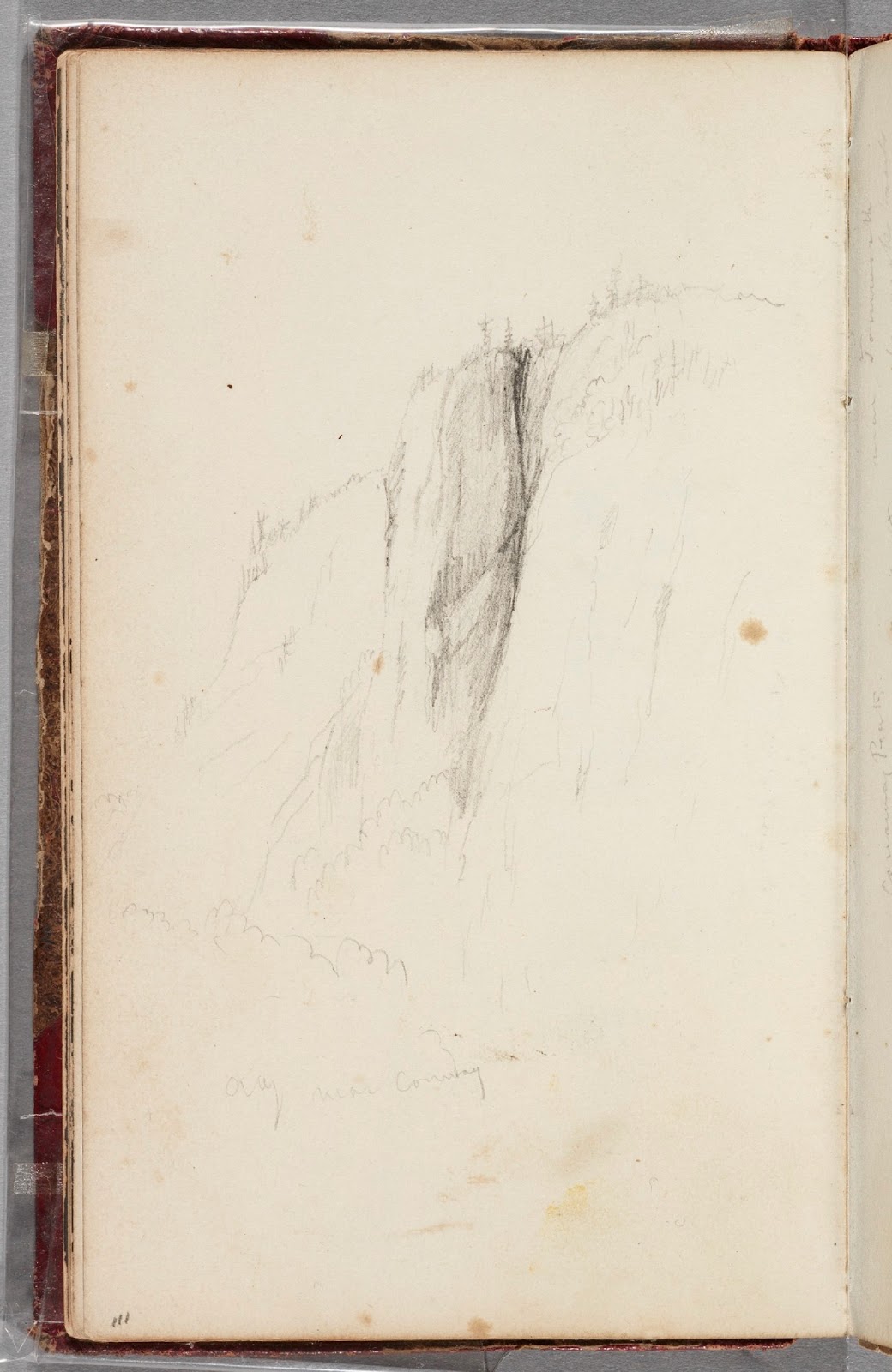 Cathedral Ledge by Lewis and Yardley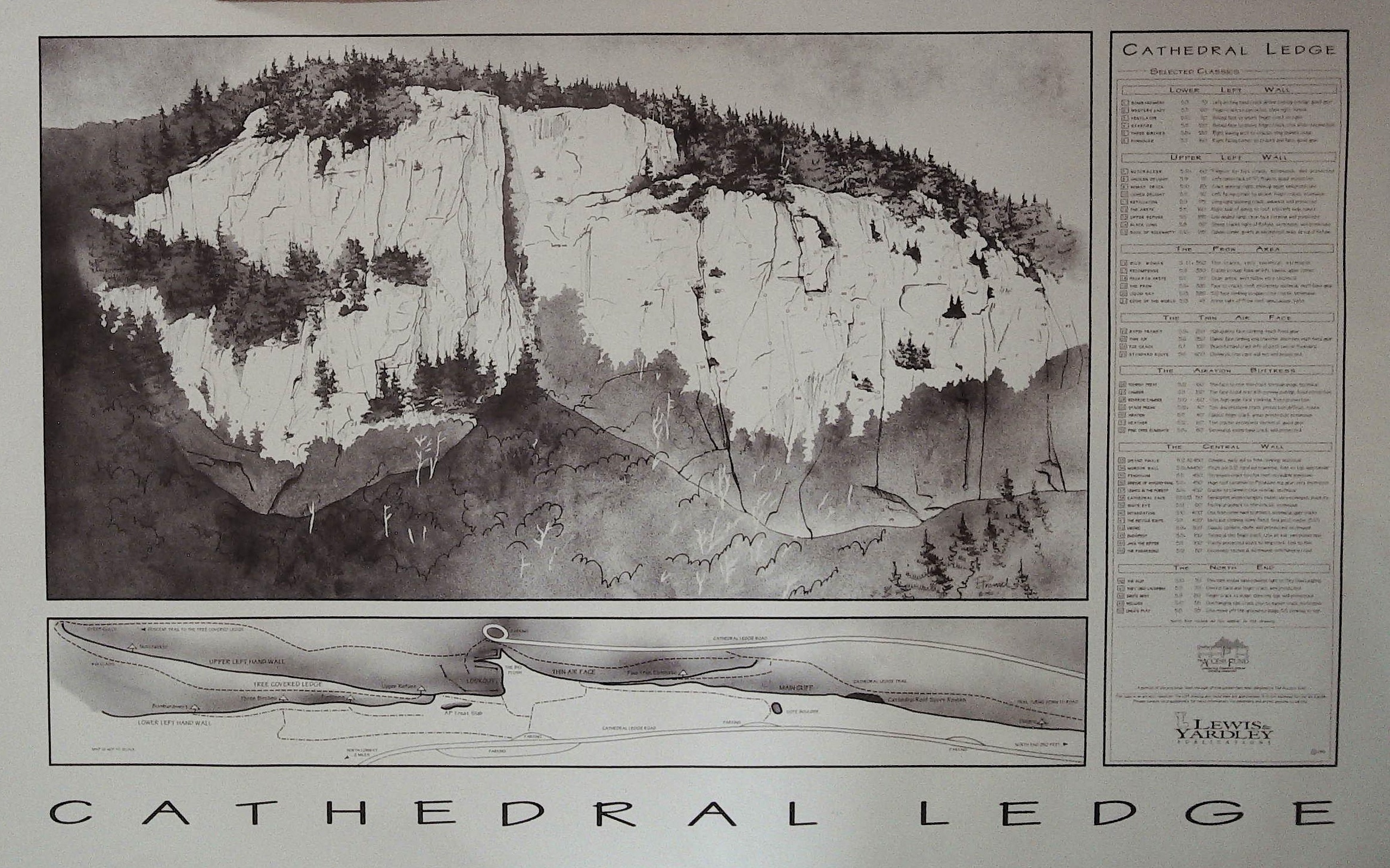 Climbing routes on Cathedral Ledge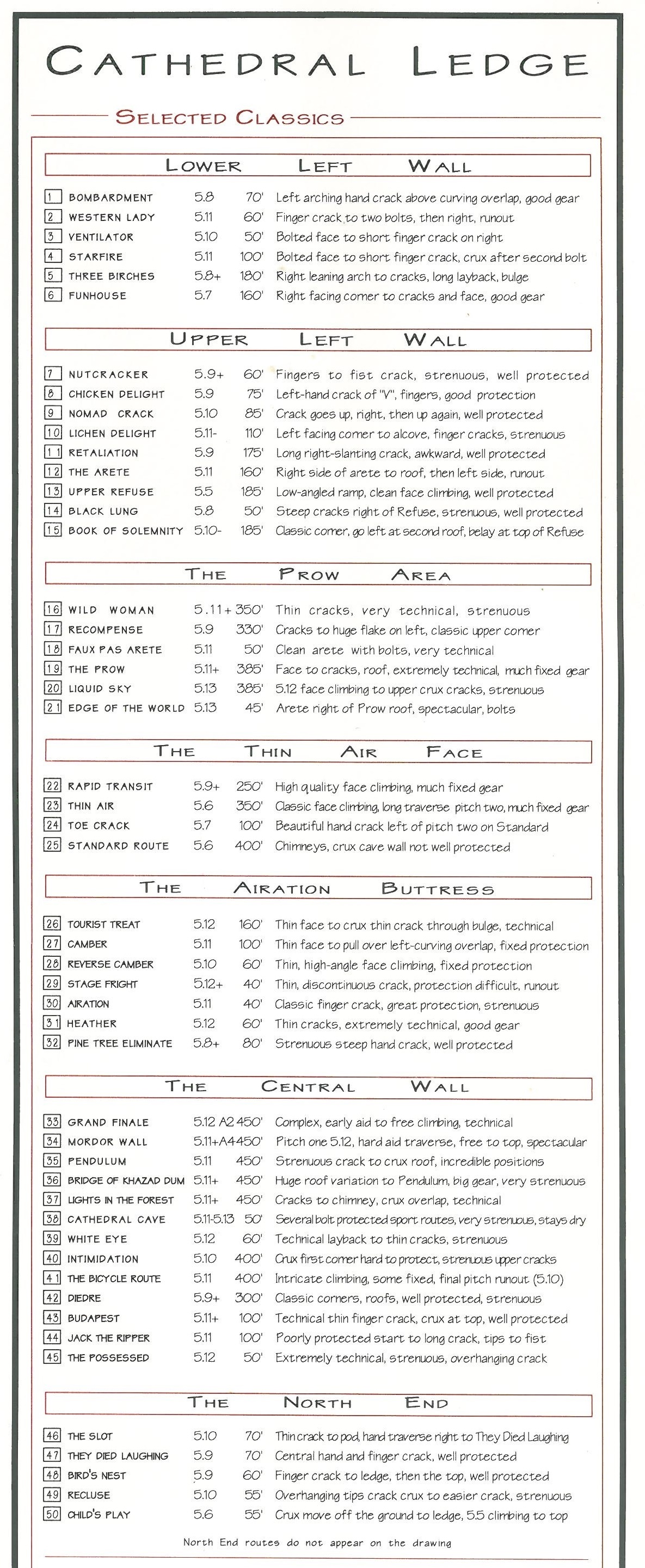 Credit for Cathedral Ledge climbing map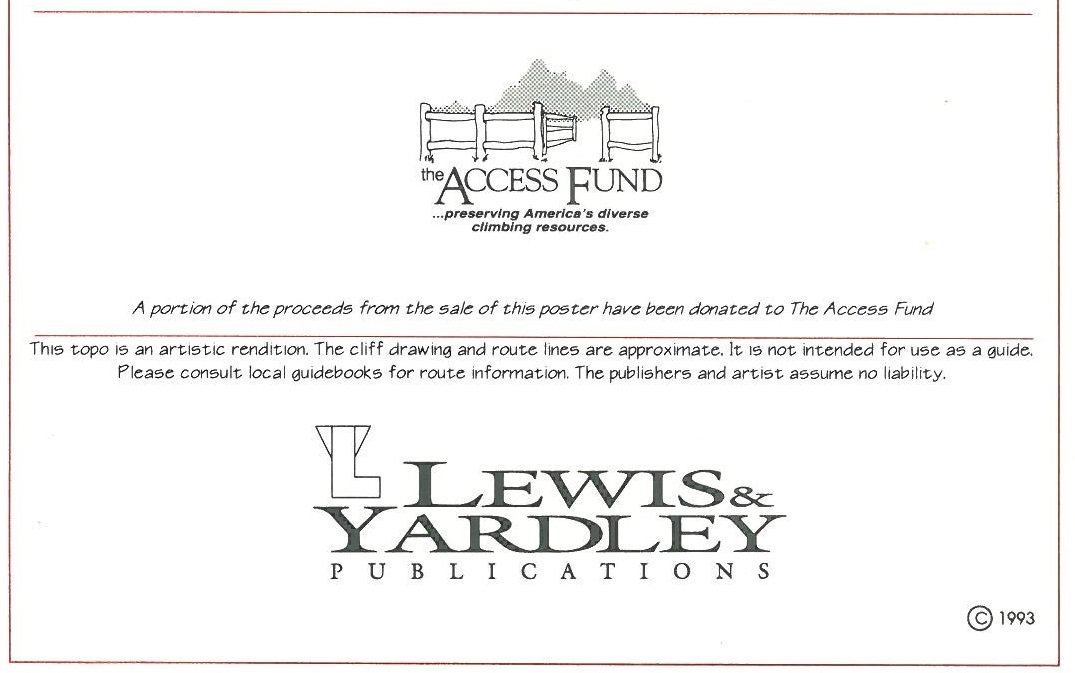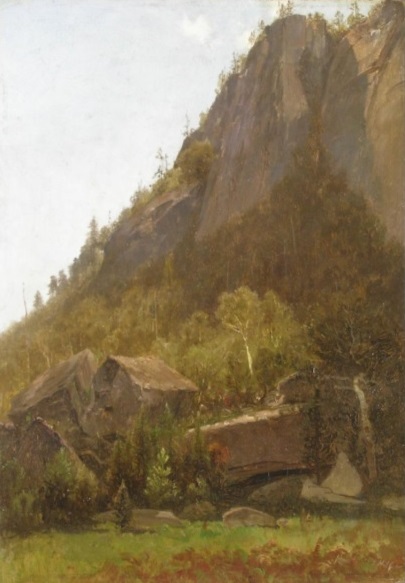 Cathedral Ledge by Asher B. Durand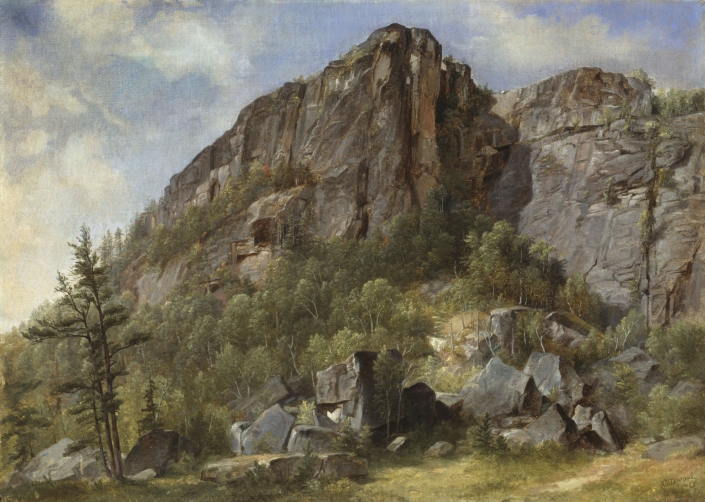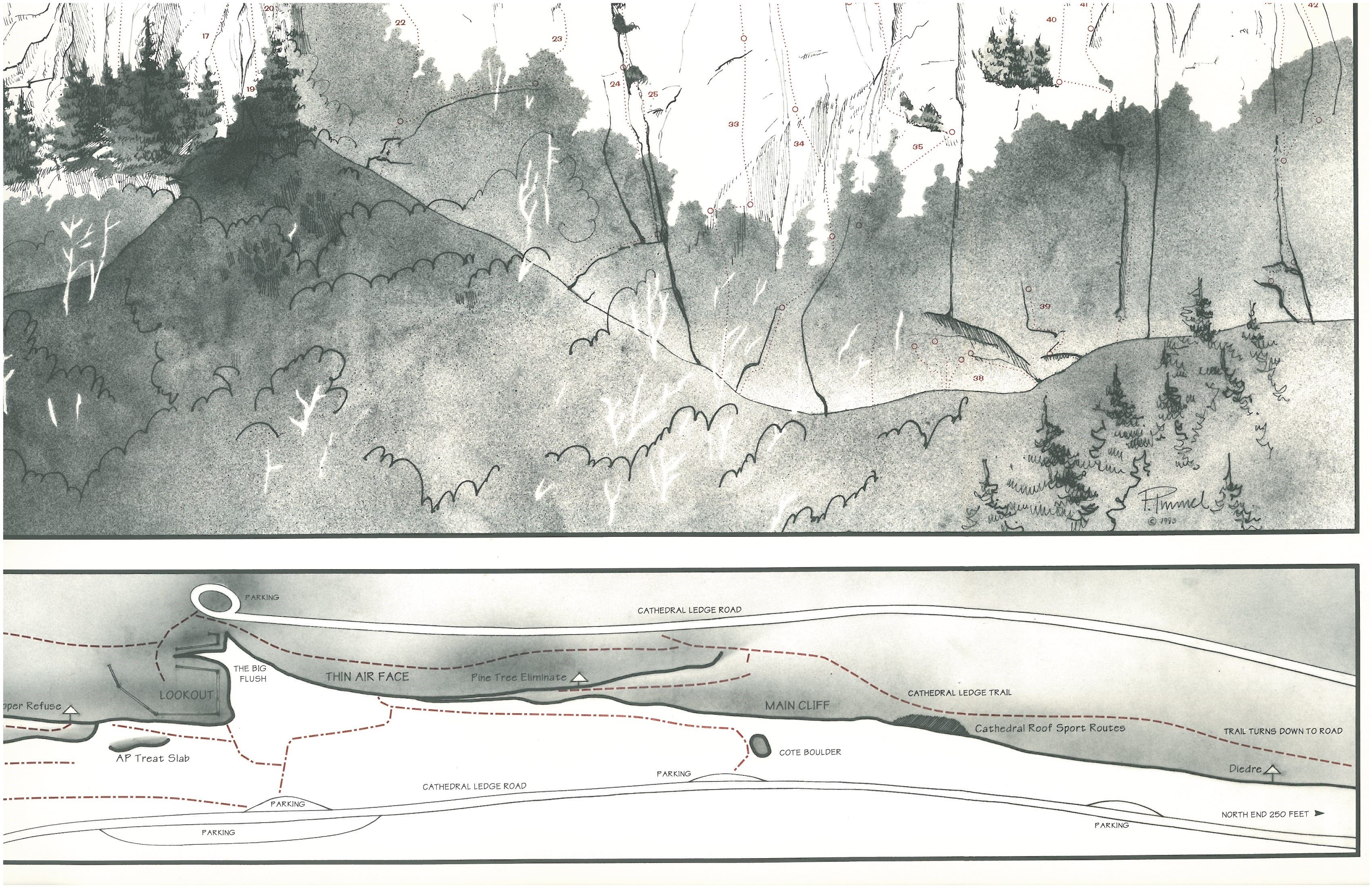 Thomas Cole, Hart's Ledge Mote Mountain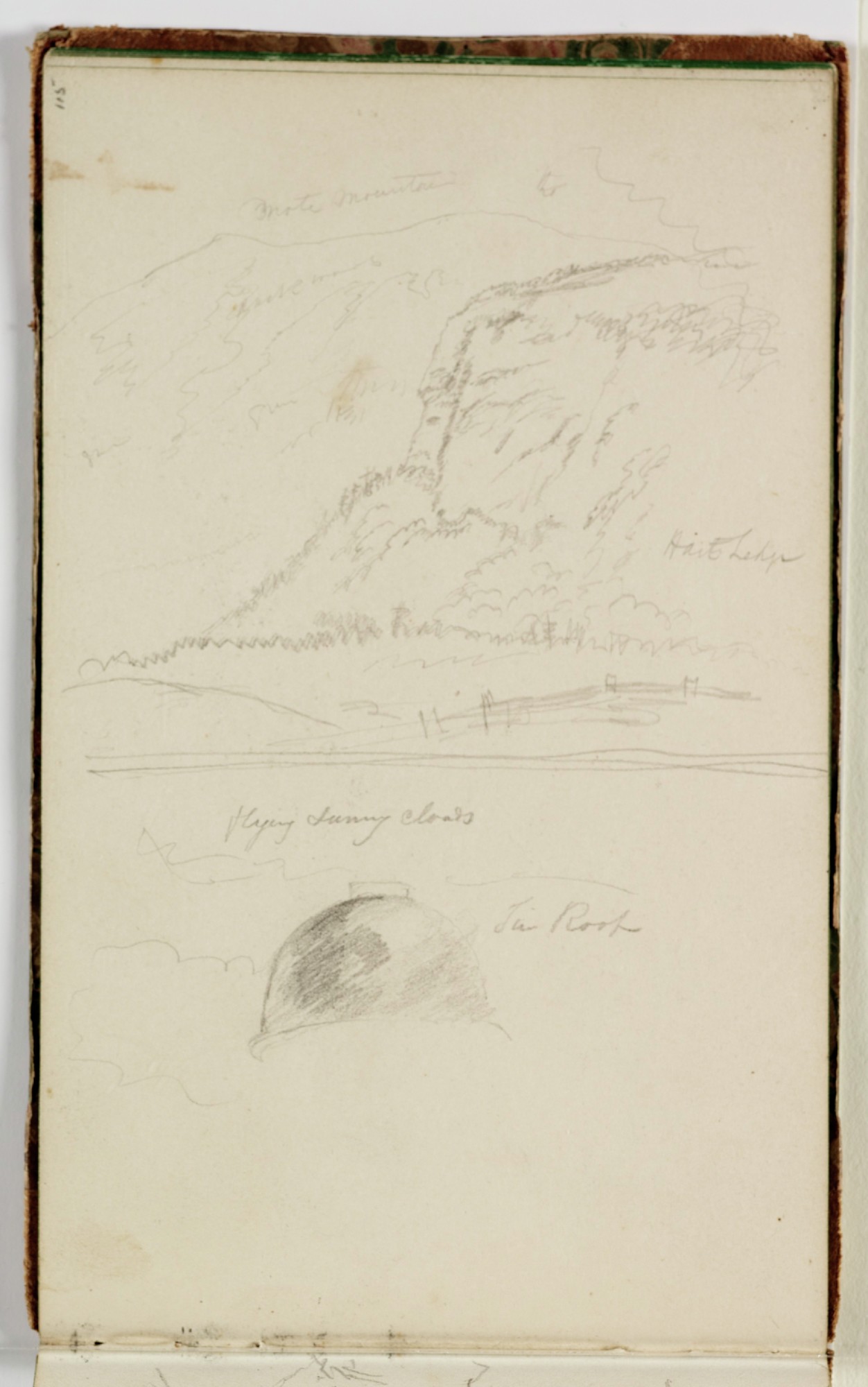 Backstory and Context
The Cathedral is an easy 5 minute walk on the yellow blazed trail from the Cave Wall/Central Wall trail head on Cathedral Ledge Road. The trail head is 5/10 of a mile from the turn off West Side Road.
Bierstadt's painting was once a very famous view of a collection of widely popular and now nearly forgotten nineteenth century tourist attractions with highly significant meanings. 
Let me know if you can see the White Horse, the Prow, the ski jump, the Cathedral, Pitman's Arch and Devil's Den. They are all there in front of your eyes if only you know how to "read" the historic landscape. 
The accuracy of the view can be confirmed by comparing it with a period photograph taken by the artist himself, or one of his brothers, as they worked together in the field. The photos served as both research/studies for the later paintings, or as works of art in themselves. Many of them were turned into 3 dimensional images for the stereo viewer. 
Additional Information