The Cyrus Jacobs-Uberuaga Boarding House
Introduction
In 1864, a merchant by the name of Cyrus Jacobs built a small brick home for his family in the newly growing city of Boise. The structure was later turned into a Basque boarding house where it provided living quarters for many Basque immigrants throughout its lifetime. Now run by the Basque Museum & Cultural Center, this historic building stands as one of the oldest residential dwellings in Boise and provides a picture of the early Basque experience in Idaho.
Images
Front of the Cyrus Jacobs-Uberuaga Boarding House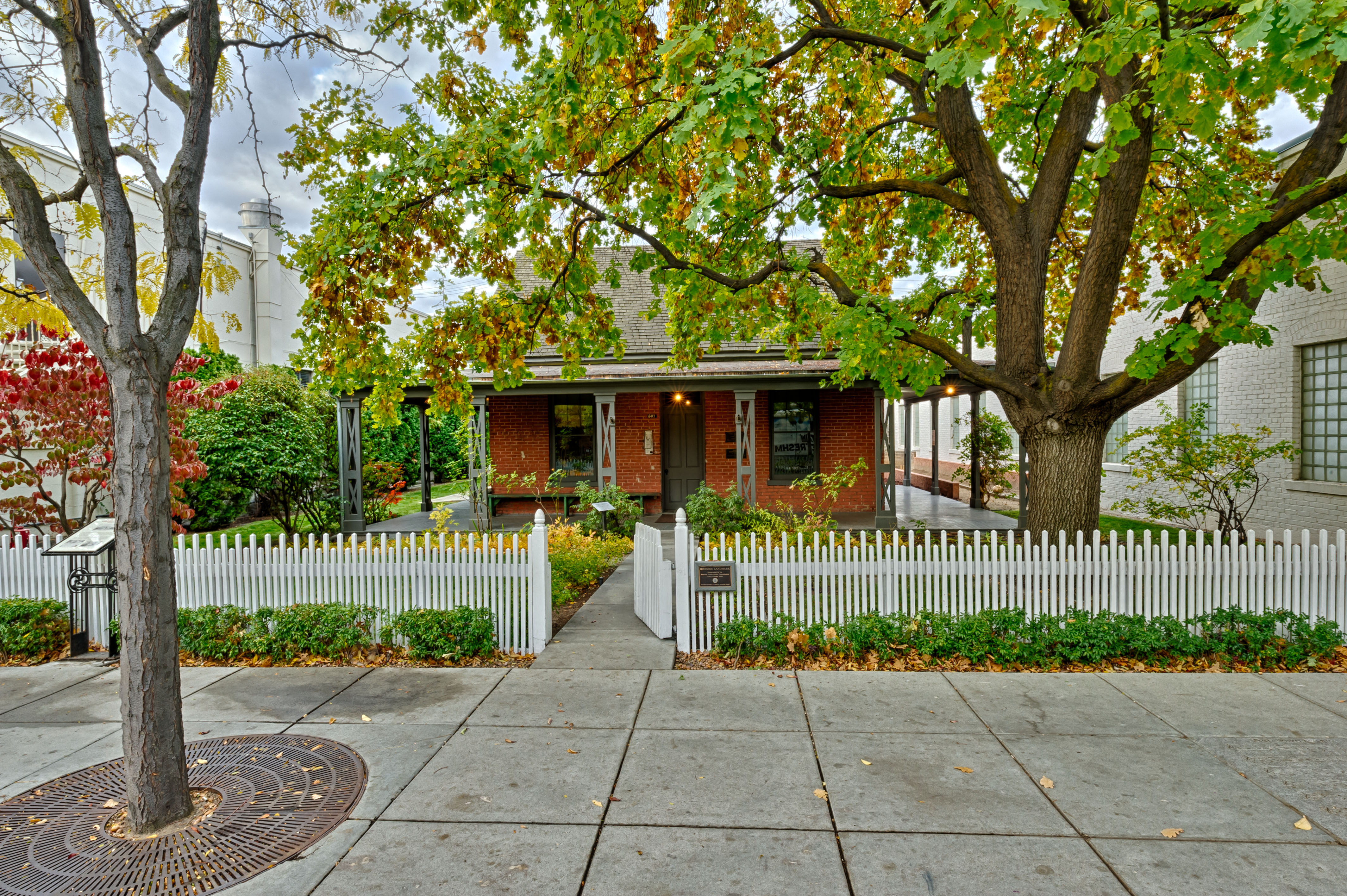 Exterior of the Cyrus Jacobs-Uberuaga Boarding House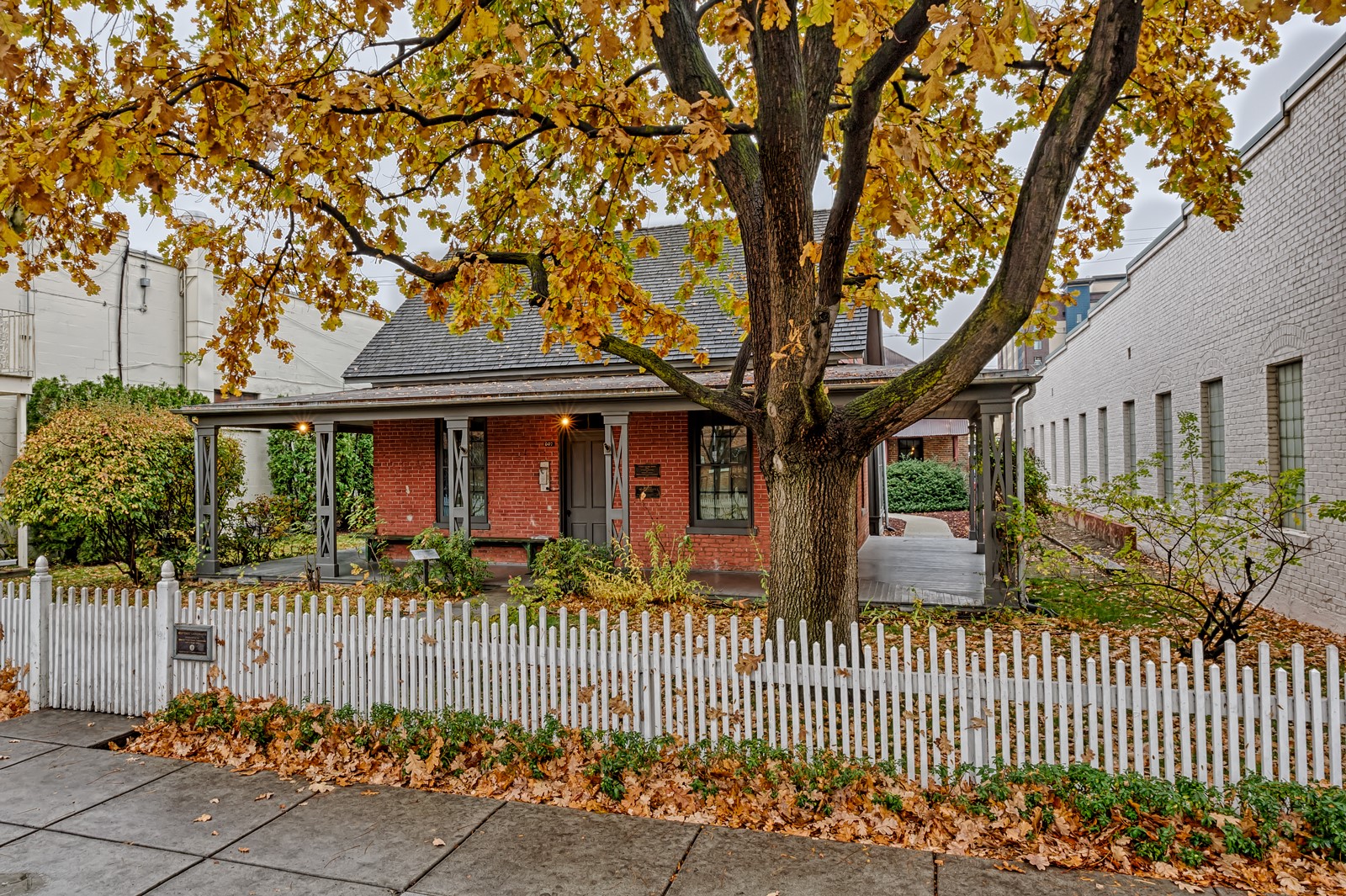 Interior bedroom of the boarding house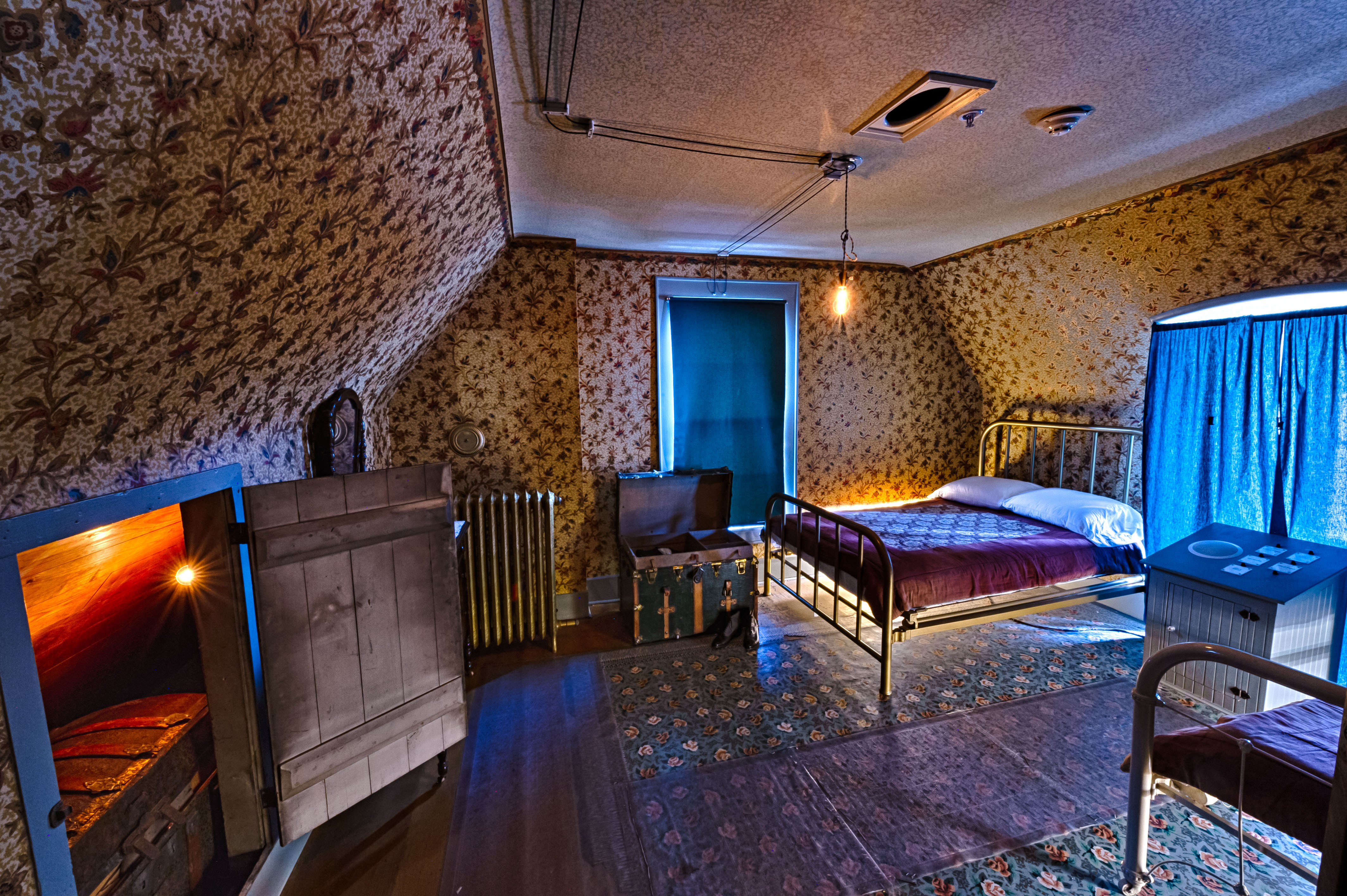 Backstory and Context
The Cyrus Jacobs-Uberuaga Boarding House, as one Boise's oldest residential buildings, has a rich cultural history that began in 1864 when the merchant Cyrus Jacobs built, by today's standards, a small brick house for his family just two blocks away from his merchant shop, C. Jacobs & Co. Cyrus, who was originally from Pennsylvania, lived in Oregon for a majority of his young life before eventually migrating to Idaho with his wife and kids in search of greater business opportunities. Before settling in Boise, Cyrus traveled around southern Idaho selling bricks and other building supplies in the rapidly growing area. During his life in Boise, Cyrus actively contributed to the city's expansion and even served as the Country Treasurer and later as the Mayor in 1879. He and his family occupied the house for 43 years until his wife passed away in 1907, just 7 years after the death of her husband Cyrus. 
In 1910, the Jacobs home began functioning as a Basque boarding house for men immigrating to Idaho to earn money herding livestock. Although the Basques did not originally work in this industry, nor was it common in the Basque Country, they were well known for raising livestock, specifically sheep, in the United States.Through sheep herding they provided food and clothing for many people settling in the American West and expanded this industry into the open areas of Idaho, Nevada, and Arizona. As a result of this prolific business opportunity, many young Basque men immigrated to Boise to earn a living in this industry.The Cyrus Jacobs home provided housing for these immigrants and was run by multiple different Basque families including the Uberuagas who began operating it 1917. The Uberuagas eventually purchased the building in 1928 and continued to run it as a Basque boarding house until 1969.
During its life as a boarding house, the building was a hub for Basque culture and was often described as, "a home away from home." It acted as a location where the Basque community could gather and preserve their traditional foods, dances, music, and language. Due to the discrimination of Basque immigrants and restrictive land regulations in the United States during the 1930's and 40's, the amount of people immigrating to the US began to steadily decline. Despite this reduced need as a boarding house, the Uberuaga home continued to be a social place for Basque gatherings until it eventually closed.
Around the time of the closure of the Uberuaga Boarding house, Boise was undergoing changes aimed to modernize the city. As a result, many of the historic buildings downtown and on Grove Street were torn down to make way for other businesses. In an effort to protect and preserve some of the historic buildings in Boise, Adelia Simplot purchased the Cyrus Jacobs - Uberuaga house. Currently, the house is maintained by the Basque Museum & Cultural Center and was restored and excavated in 2005 and again in 2012. It now functions as an educational structure that highlights Basque culture and their historical impact on the City of Boise. 
Sources
Mackey, Meggan Laxalt. Lekuak: The Basque Places of Boise, Idaho. Reno, Nevada. Center for Basque Studies Press, 2018.
Mackey, M. L. (Ed.). Etxea: The Cyrus Jacobs-Uberuaga House. Boise, ID. Basque Museum & Cultural Center, 2010.
Image Sources
Basque Museum & Cultural Center

Basque Museum & Cultural Center

Basque Museum & Cultural Center

Additional Information