Shelton College
Introduction
Located on College Hill with a panoramic view of the valley, this brick structure was built by the Teays Valley Baptist Association. Named for T. M. Shelton, who help to fund the building, it was originally called Coalsmouth High School. Senator William E. Chilton and two West Virginia University presidents attended the school. In the 1940's, after being abandoned for many years, Dr. R. S. Hamrick removed the third floor and created a beautiful residence. The home remains a private residence today owned by the Delaney family.
Images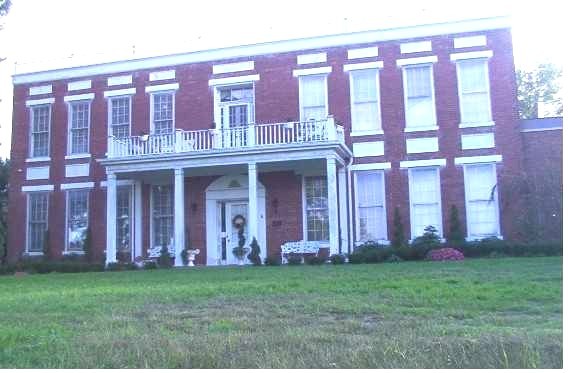 Backstory and Context
It was once known as "The Guyandotte Baptist Association" and it began plans for establishing a school of higher learning. They put the school along the Kanawha River in the town of Coalsmouth, St Albans. Many families that have lived in that house has encountered the "Pink Lady" she has been known to be seen in a flowing gown, long hair, and enshrouded in a glowing pink light.
It is also rumored that the lady is the first mistress of the home and has been seen in the local cemetery where her baby is allegedly buried. This one young girl named 'Janet Quillen' lived there awhile with their family. But, they would always stay on the first floor her parents wouldn't allow the kids to go to the second floor. One night, her and her brother were about to fall asleep when they saw a woman that resembled her mother, and asked for a glass of water. When she didn't reply back after many times of asking her, both of the kids came to the conclusion that it wasn't their mother.
After several nights of staying there, some of their family members have been starting to see the "Pink Lady." As they grew older they have not seen the ghostly lady anymore, whether it is due to being accustomed to it or it being a childhood imagination. Now, the home remains a private residence and is owned by the Delaney Family.
Sources
St. Albans Historial Society

Deitz, Dennis. The Greenbrier Ghost.


Additional Information