The Citizens Bank Building #2 / The Baily House
Introduction
One of the "must see '' buildings in Weston is the second quarters of the Citizens Bank, a world-class example of Art Deco architecture and décor. The construction of this building took place from 1928-30 with additions in 1968 and 1979. "Imposing" and Magnificent" describes the exterior and interior appointments: Indiana limestone, Vermont granite, unique Samuel Wellen wrought iron, Pyrenees marble, French burl walnut, furniture crafted from the world's rarest woods, a huge wall tapestry and on the south wing ceiling, a breathtaking rendition of West Virginia's Great Seal rendered in plaster covered by rare metals. The nationally famous Bailey House hotel occupied this site from 1852 until 1927 when it was closed. This building was constructed when the Great Depression hit and officially opened for business on May 31, 1930. The bank was closed on October 13, 1931 by its board of directors to prevent a run on its cash assets. It was reopened three years later to the day without any of its customers losing any of their savings.  In its nearly 200-year history, Weston has been famous for several things: its relationship to Stonewall Jackson and Jackson's Mill; the gigantic Asylum building; the glassware, oil and gas, lumber and railroad industries; the J. M. Bennett mansion and other imposing Victorian houses; and the Citizens Bank building. However, it is not likely that anything, including the State Hospital, impressed a visitor to the town any more than did the Bailey House, if he or she was ever its guest, even once. For close to three-quarters of a century, the hotel, on the northwest corner of Main Avenue and Second Street, had a national reputation and, possibly, a limited international one — a dream home away from home, something to write home about! It was the ideal country inn, famed for seasoned management and unsurpassed, old-time hospitality, the ambiance gracious, sociable, congenial, comfortable, making it the much-preferred address for the traveler who, after 1896, had the option to stay in newer, more modern hotels like the R. P. Camden across the street. Service to patrons was impeccable, beginning with the moment of their arrival; while hostlers attended to the travelers' horses and conveyances, if any, other Black retainers met the guests at the front door with large whiskbrooms to brush away the journey's dust. The cleanliness of the lobby, of the public rooms, the halls and bedrooms was fastidious. Starched bed linens were spotless, pillows and mattresses restful. Woolen carpet slippers, boiled in a lye soap solution between uses, were under every bed for guests' use; boots and shoes placed outside the room door were polished by a bellboy during the night. The food in the dining room, served boardinghouse-style on trestle tables, was memorable; the rye and bourbon poured at the bar were of the best quality and generous in measure. For many Westonians, the Bailey House was the center of community life, a place for dances, parties and holiday revelry, for ladies to have teas and show off their newest hats and other finery created by Weston's several modistes, and to gossip while they played whist. Weston's business and professional men looked upon the hotel as a welcoming resort, a treasured place of fellowship, a retreat where one could smoke cigars, drink a little whiskey, and wager a few coins on euchre or poker or pinochle. For intellectuals — there were a few — the game was chess; for the rustics — there were many — checkers. Those sojourners with a taste for politics and debate, and that was most of them, had a name for themselves: the Weston Senate and Every Evening Club. The Senate met nightly, in the roomy lobby in cold weather, within earshot of the barkeep; summer weather took them outside, where they seated themselves under cooling maple shade trees that fronted the chewing tobacco-stained, flagstone sidewalk, the high-back chairs of the "discussers and cussers" leaning against the hotel's red brick wall. The original genius of the inn's management was its namesake, "hail fellow, well met", backslapping, portly Major Minter Bailey, born in Fauquier County, Virginia, in 1799. When he was nine, the Bailey family moved to Broad Run, yet in Harrison County, not to become part of Lewis until 1816. In 1832, newly married. By 1850, the Weston Hotel had become too small to accommodate the growing numbers of patrons. The following year, construction was completed on a new hotel that would be named the Bailey House, a plain Jane, three-story brick, where is now the Citizens Bank. (A spread-winged American eagle of great size, painted high on the south wall and visible at some distance, was the hotel's only outside identification at that time.) In just a few years, this building could not meet the still greater demand for overnight and longer stays, and, in 1858, a two-story extension was added on the west end. As well as more guest rooms, it included a larger dining room capable of seating forty, and an adjacent, new kitchen. In or around 1900, most likely because the up-to-date-in-every-way Camden Hotel had opened four years earlier
Images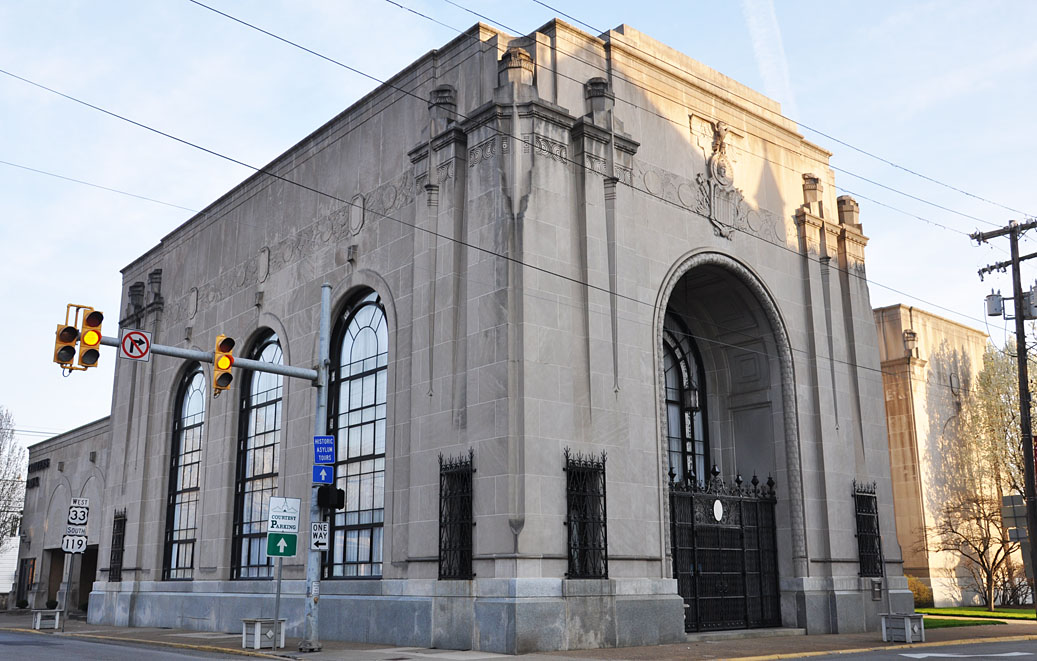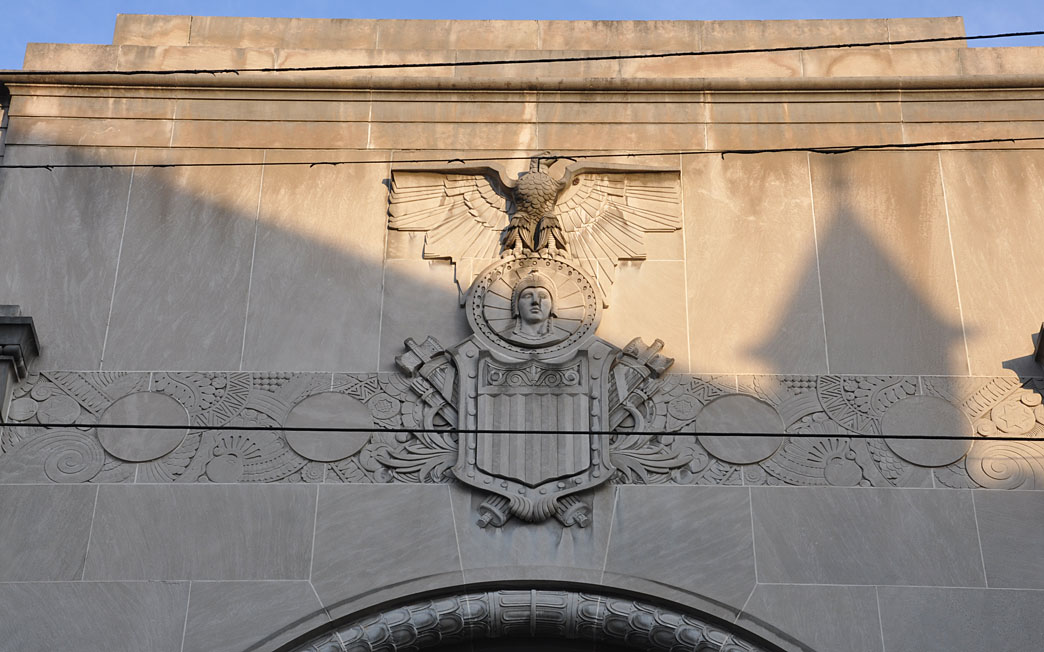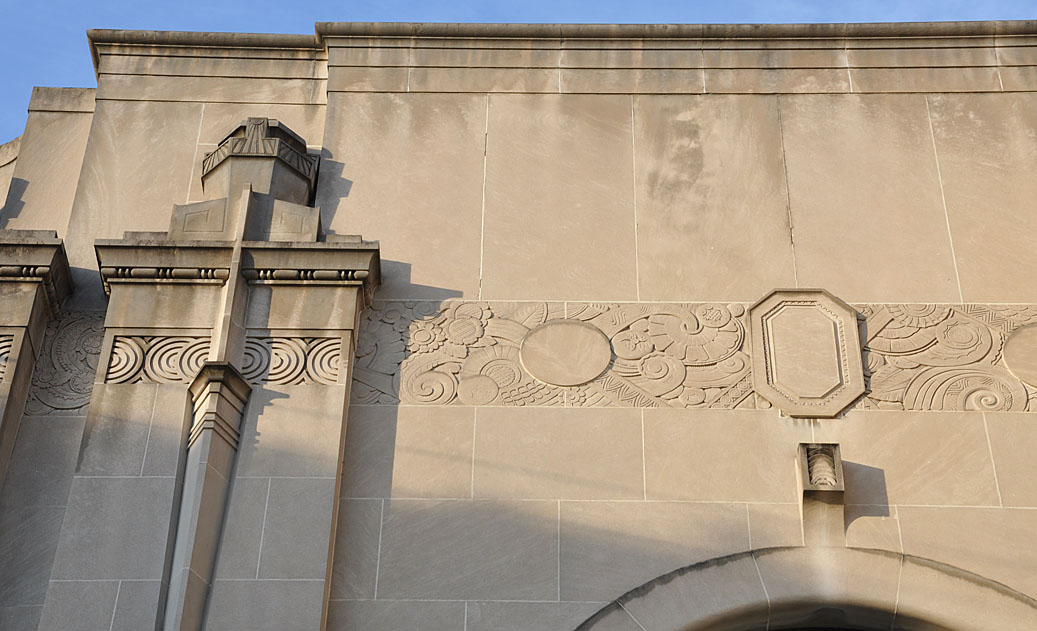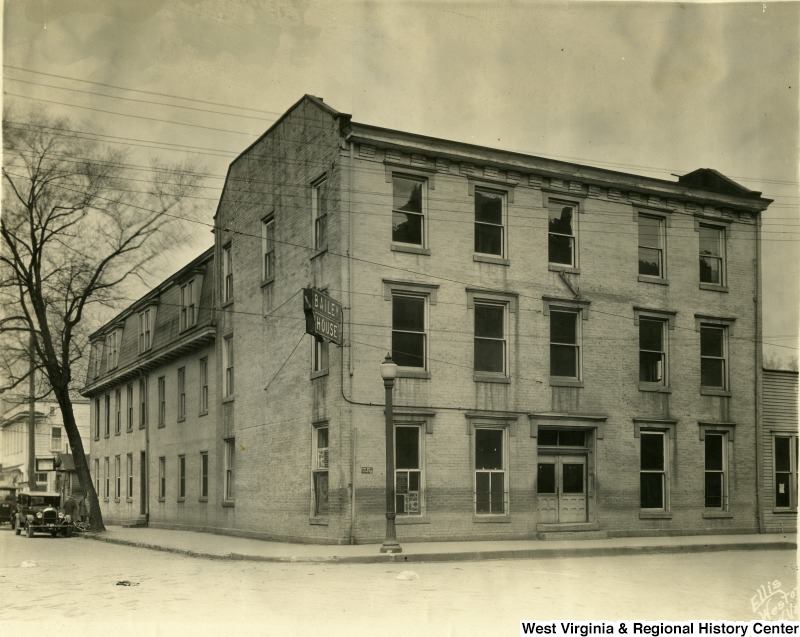 Backstory and Context
The Citizens Bank of Weston has been serving the people of Weston and Lewis County for 120 years. In 1891 the bank received its charter. The bank opened its doors for business in February of 1892. On October 1, 1894, the bank employed Thomas A. Whelan who was to become a banking legend in Lewis County. After nine years of service with the bank Mr. Whelan was elected Cashier after the death of Mr. Bailey. At twenty-seven years old, he was the youngest man in the State of West Virginia to have attained such a highly respected position within the banking community.
In 1927 Mr. Whelan arranged the purchase of the Bailey House property. In May of 1930, the bank moved from its old location on the corner of Bank Street and Main Avenue (the old location of Frank's Bakery), to the present day facility. It required three years to plan and complete the building. By the end of the same year, Citizens Bank was closed during the "Banking Holiday," reopening almost three years to the day in 1934. Due to T. A. Whelan's work and concern for his fellowman, not a penny was lost by the depositors during this time period. An article published in the daily newspaper, American Banker, dated August 24, 1961, gives a summary of the amazing financial strength of the bank under the guidance of T. A. Whelan. The paper reported that the Citizens Bank was in the unique position of having the highest capital account ratio in the United States.
Mr. T. A. Whelan, after 72 years of service to the Citizens Bank of Weston and the people of Lewis County, died on April 27, 1966. He left behind a legacy and a solid foundation for this institution's future growth. Shortly thereafter the bank applied for and received membership in the FDIC being one of the last banks in the Fifth Federal Reserve District to become a member.
The Citizens Bank became a major source of financing for the local community servicing such diverse projects as the Stonewall Jackson Memorial Hospital, the Weston Sanitary Board, Alkahn Labels, Inc., Lewis County Recreational Park, Louie Glass Company, Lewis County Industrial Park, Pittsburgh Tube Company and Garton Plaza.
This bank has served the people of Lewis County for over 129 years and is the only hometown, independently run bank in the community.
Sources
Welcome to Citizens Bank of Weston. (n.d.). Retrieved October 04, 2020, from https://www.citizensbankweston.com/
Gilchrist-Stalnaker, Joy . Oldaker, Bradley R.. Images of America Lewis County. Arcadia Publishing, 2010.
https://wvrhc.lib.wvu.edu/
Smith, E. C. (2010). History of lewis county, west virginia. Place of publication not identified: Nabu Press.
Image Sources
https://wvhistoryonview.org/image/028899.jpg

Additional Information