Site of the Bottom Line (1974-2004)
Introduction
For three decades, the Bottom Line was one of Manhattan's most beloved nightclubs, and helped launch the career of Bruce Springsteen and many other legendary performers who graced the intimate club's tiny stage. Unlike some of the city's clubs, the Bottom Line didn't showcase performers of a particular genre. The club hosted a wide variety of musicians, from rock to punk to jazz. Faced with rising rents and declining popularity, the club closed in 2004 despite generous offers from some of music's biggest names who were willing to help the Bottom Line's "bottom line" because of what the club meant to music lovers.
Images
The Bottom Line in its heyday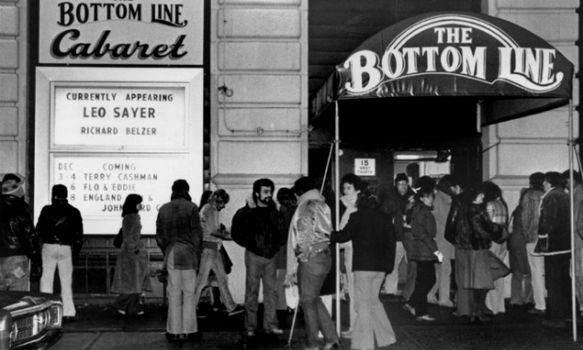 Bruce Springsteen performing at the Bottom Line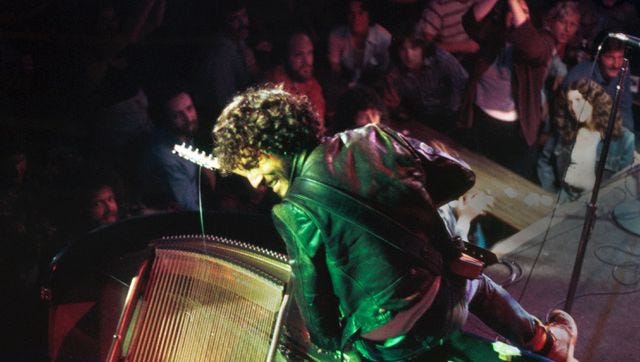 Stanley Snadowski, left, and Allan Pepper, right, opened the club in 1974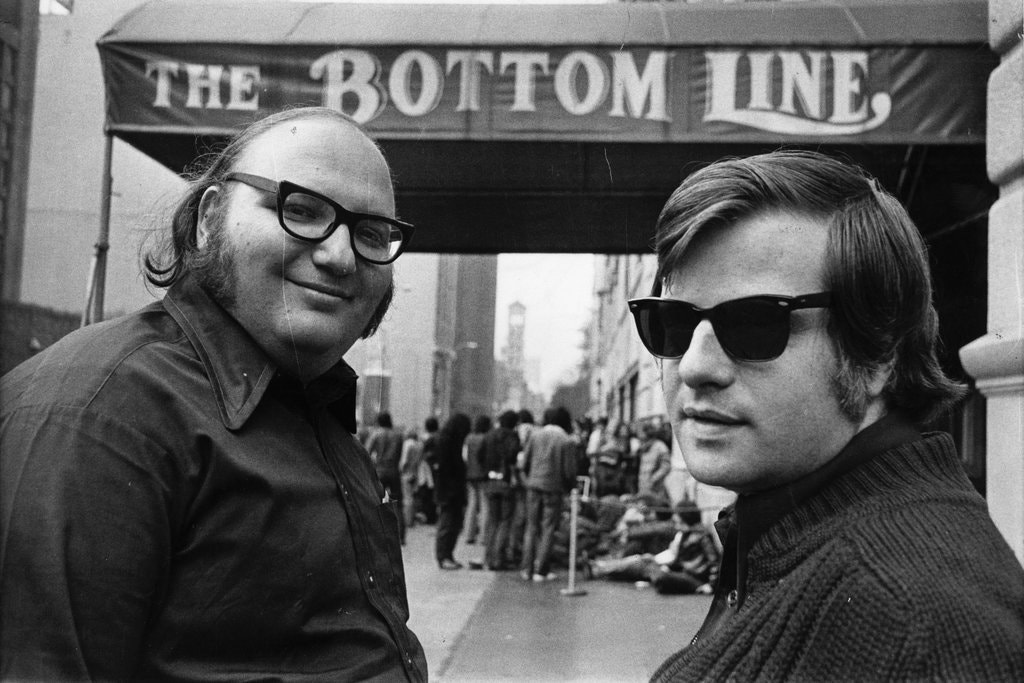 Backstory and Context
Though it is perhaps less steeped in the nation's popular culture than other nightclubs of the same time and place--think CBGB and Max's Kansas City--the Bottom Line lasted longer and hosted a wider variety of musical acts than many clubs. The club opened in 1974 and operated until 2004, when the owners were forced to close after failing to negotiate a new lease with NYU, which owned the building.
Childhood friends Stanley Snadowski and Allan Pepper opened the club in 1974. The club's opening night became the stuff of legend and was a harbinger of the club's long run. Performing that night was New Orleans musician Dr. John and in the audience were Mick Jagger, Stevie Wonder, and Carly Simon. For the next three decades, the Bottom Line continued to host some of the biggest names in music.
Over the course of its long life, the Bottom Line hosted Eric Clapton, the Police, Prince, Dolly Parton, the Ramones, Barry Manilow, Dire Straits, Van Morrison, Miles Davis, and Joan Baez, to name just a few. Lou Reed, a fixture in some of the city's seedier haunts, recorded Live: Take No Prisoners in the club in May of 1978. Bruce Springsteen's career could fairly be said to have been launched at the club after a five-night run in 1975. Oddly, for a venue that drew some of the biggest names in music, the Bottom Line seated just 400 and had a "postage stamp-sized stage." But it was that intimacy that made the club such a fixture among music royalty.
In 2004, owing more than $185,000 in back rent, the club closed. NYU owned the building and had charged the legendary nightclub below market rent for years, but raised the rent in the early 2000s. With declining popularity and an inability to negotiate a lease with NYU, Snadowski and Pepper opted to close the club, despite an offer from both Bruce Springsteen and Sirius satellite radio network to pay the club's back rent. There has been talk over the years about possibly reopening the club, but after the death of Snadowski in 2013, that possibility seems unlikely. Pepper maintains the Bottom Line Archive, which contains more than 1,000 shows recorded at the club.
Sources
Barron, James. The Bottom Line, a Historic Nightclub, Calls it Quits , New York Times . January 24th 2004. Accessed September 11th 2020. https://www.nytimes.com/2004/01/24/nyregion/the-bottom-line-a-historic-nightclub-calls-it-quits.html.
Vitello, Paul . Stanley Snadowski, Nightclub Founder, Dies at 70, New York Times . March 2nd 2013. Accessed September 11th 2020. https://www.nytimes.com/2013/03/03/nyregion/stanley-snadowsky-founder-of-greenwich-village-nightclub-dies-at-70.html.
Lanciana , Daniel . New York Icons: Greenwich Village , Medium. March 24th 2018. Accessed September 11th 2020. https://medium.com/@daniel_lanciana/new-york-icons-greenwich-village-44fc20a5ef5c.
Kohen, Joe . NY's Famous Bottom Line Gets Reprieve , USA Today . October 23rd 2003. Accessed September 11th 2020. https://usatoday30.usatoday.com/news/nation/2003-10-23-bottom-line_x.htm.
Beckerman, Jim . The Bottom Line: Celebrating a Legendary New York Club , North Jersey . October 11th 2017. Accessed September 11th 2020. https://www.northjersey.com/story/entertainment/2017/10/11/bottom-line-nyc-reunion/746706001/.
Additional Information