West Virginia & Pittsburgh Railroad Depot
Introduction
Weston's current municipal building at 102 West Second Street was originally the depot for the West Virginia & Pittsburgh Railroad, and also, on the upper floor, the company's corporate offices. Upon completion in March 1892, at a cost of $10,000, it was celebrated as the finest train passenger station in West Virginia, boasting steam heat and electric lights throughout. When the W. Va. & P. was absorbed by the Baltimore & Ohio Railroad at the end of the 19th century, the building became that company's Weston depot and, later, headquarters for its Charleston division.
Images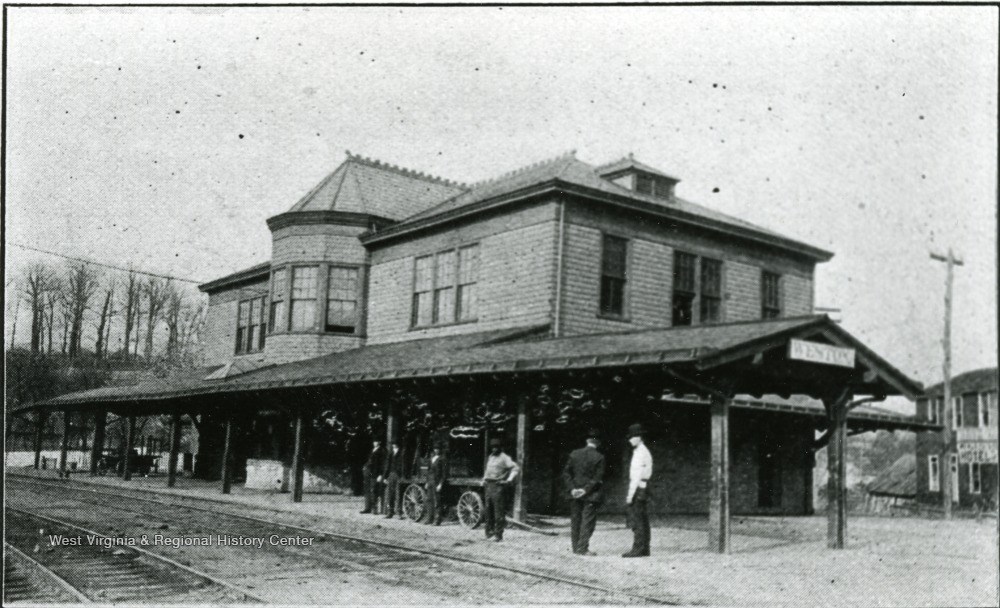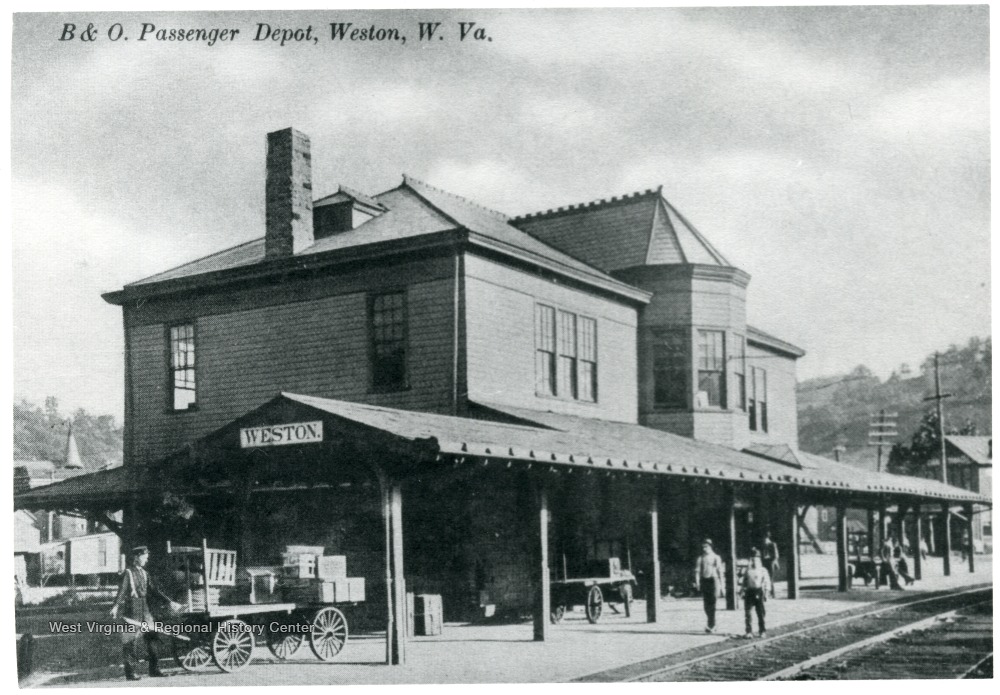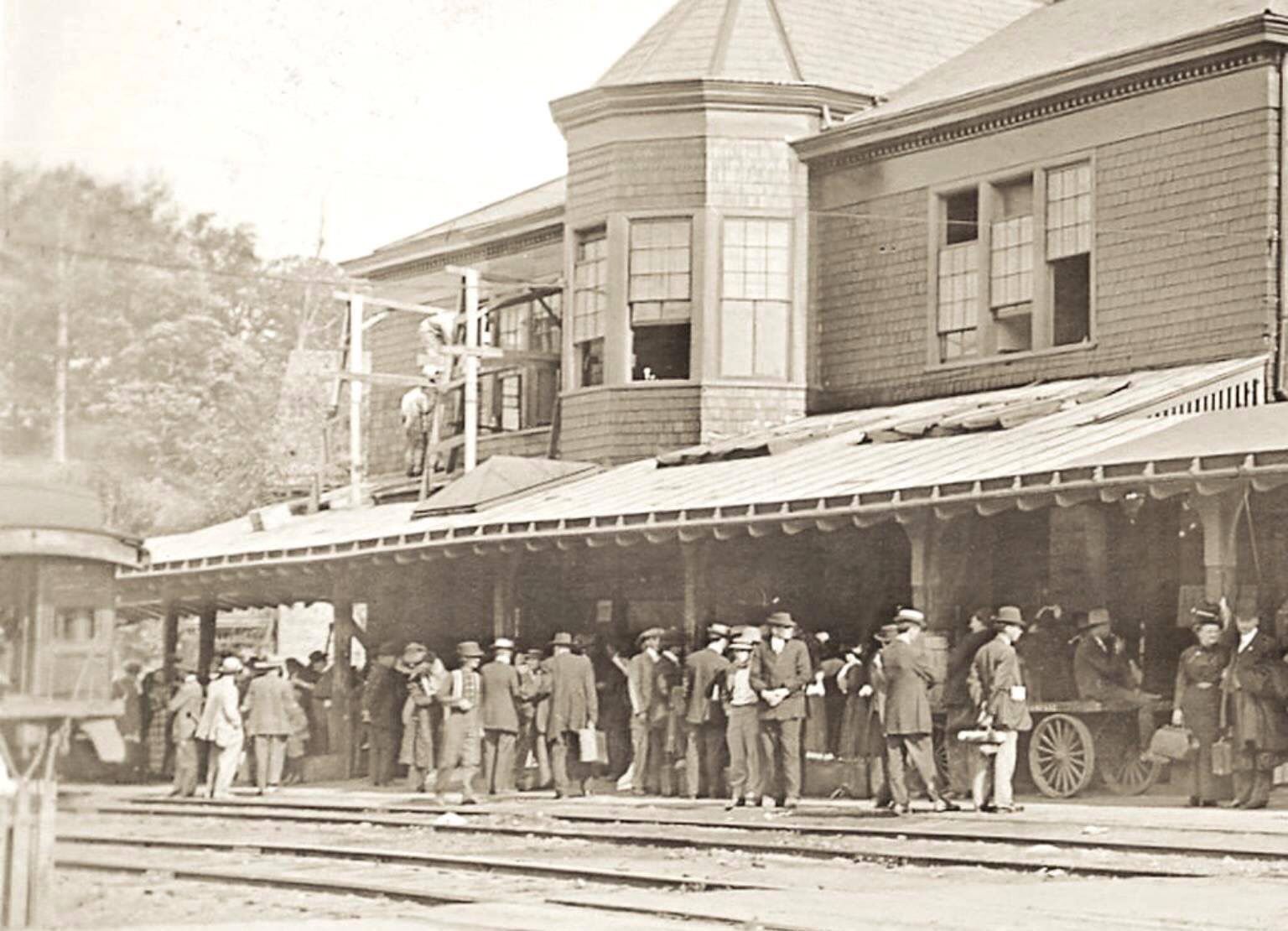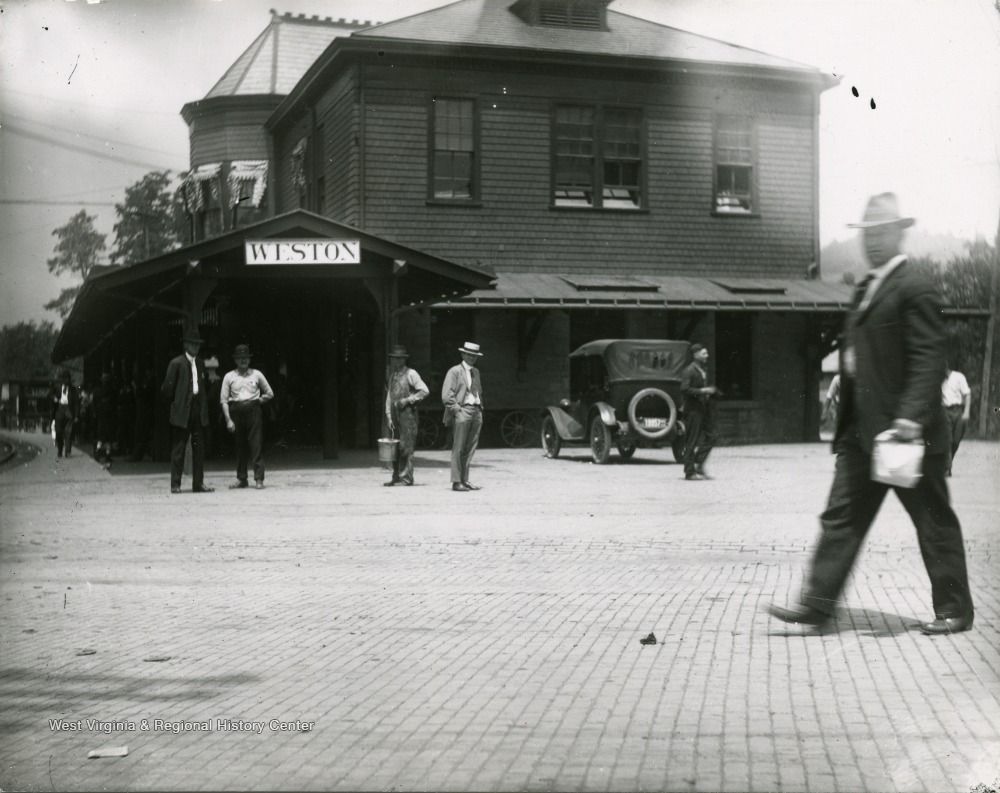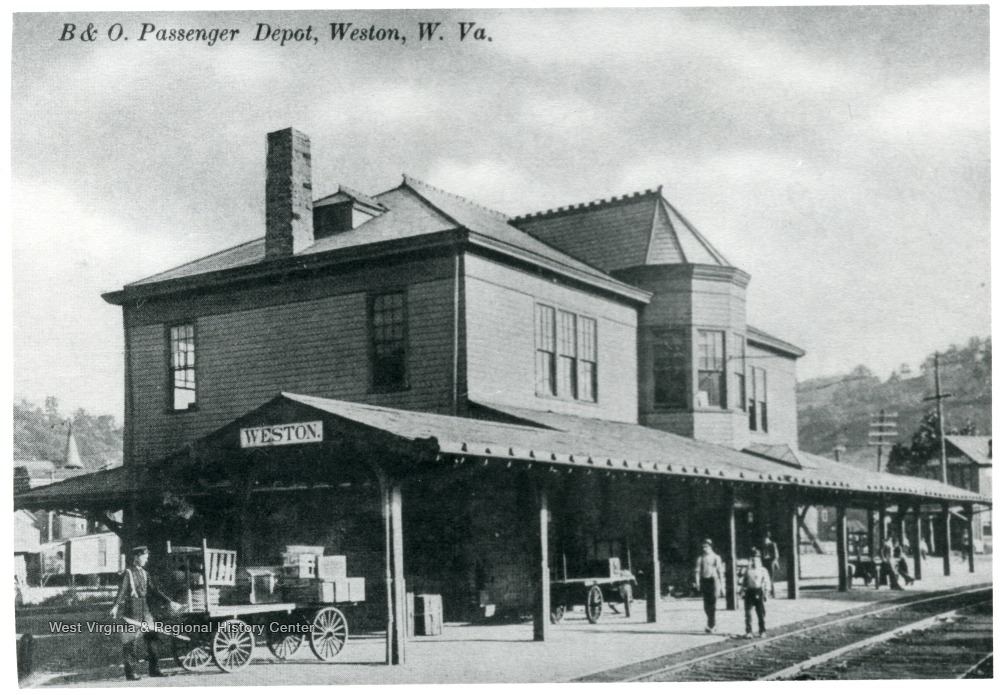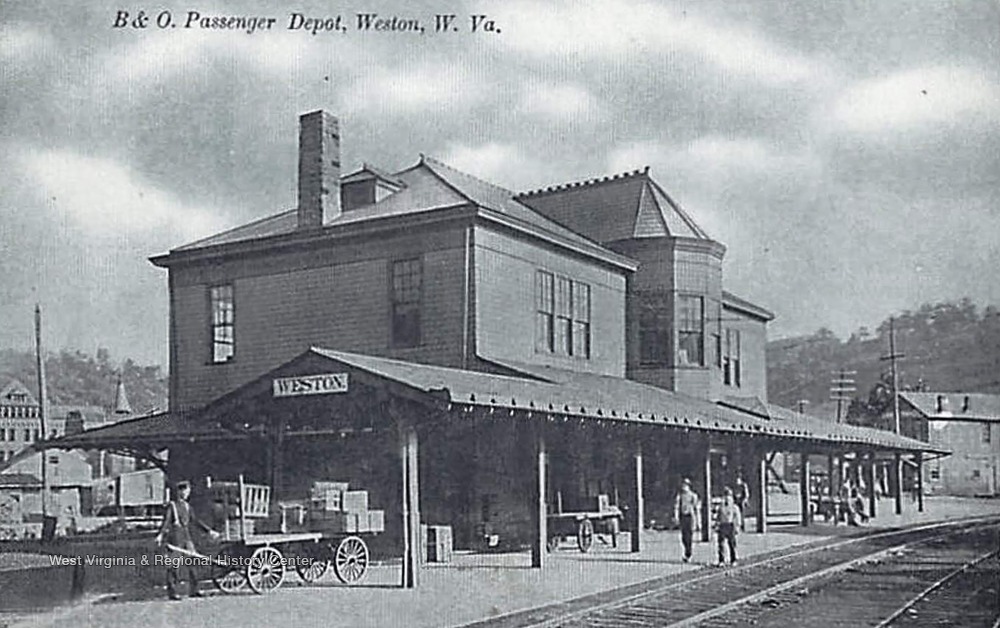 Backstory and Context
Presley M. Hale operated Hale Emporium at this location which was lost during the war in retaliation in part for his role securing the funds being held at the Exchange Bank. Mr. Hale was known as the "Grand Old Man" in Weston until his death in 1916 he was a hatter by trade, had part in the construction of many buildings and later owned a butcher shop in town at First and Main.
For almost fifty years, the depot served several trains daily that ran north to Clarksburg, south to Richwood, and east to Buckhannon and Pickens. After rail passenger service through Weston ended in the fall of 1939, the building served as a motorbus station for different companies. The station also housed the facilities of the Railway Express office, and for a number of years following World War II was the location of the Western Union telegraph office.
The railroad sold the depot to the City of Weston in the fall of 1963. It was converted in 1978 into modern offices for the mayor and city clerk, a headquarters for the city police department, and a chamber for city council or other meetings.
Sources
Smith, E. C. (2010). History of lewis county, west virginia. Place of publication not identified: Nabu Press.
http://www.wvculture.org/history/sesquicentennial/halepresley.pdf
http://www.us-data.org/wv/lewis/history/smith/chapter22.txt
Image Sources
https://abandonedonline.net/location/baltimore-ohio-railroad-cowen-subdivision/#jp-carousel-58325

City of Weston

https://i.pinimg.com/originals/99/0a/9f/990a9f938da70f75a8ece478d0f15099.jpg

http://www.us-data.org/wv/lewis/history/smith.html