Brown-Wagner House
Introduction
The 1895 Brown-Wagner House is a well-preserved example of a large brick house built in Brownsville dating to the late 1800s. It is named after its builder and first owner, Mary Josephine Glaevecke Browne, and Martha Wagner, who bought it in 1920. The house is notable for its molded brickwork, which is unique in the area. The architect, S.W. Brooks, designed the house in such a way that it resembles the Victorian Italianate style. It remains a private home today.
Images
The Brown-Wagner House was built in 1895 and is a unique example of a brick home from the late 1800s.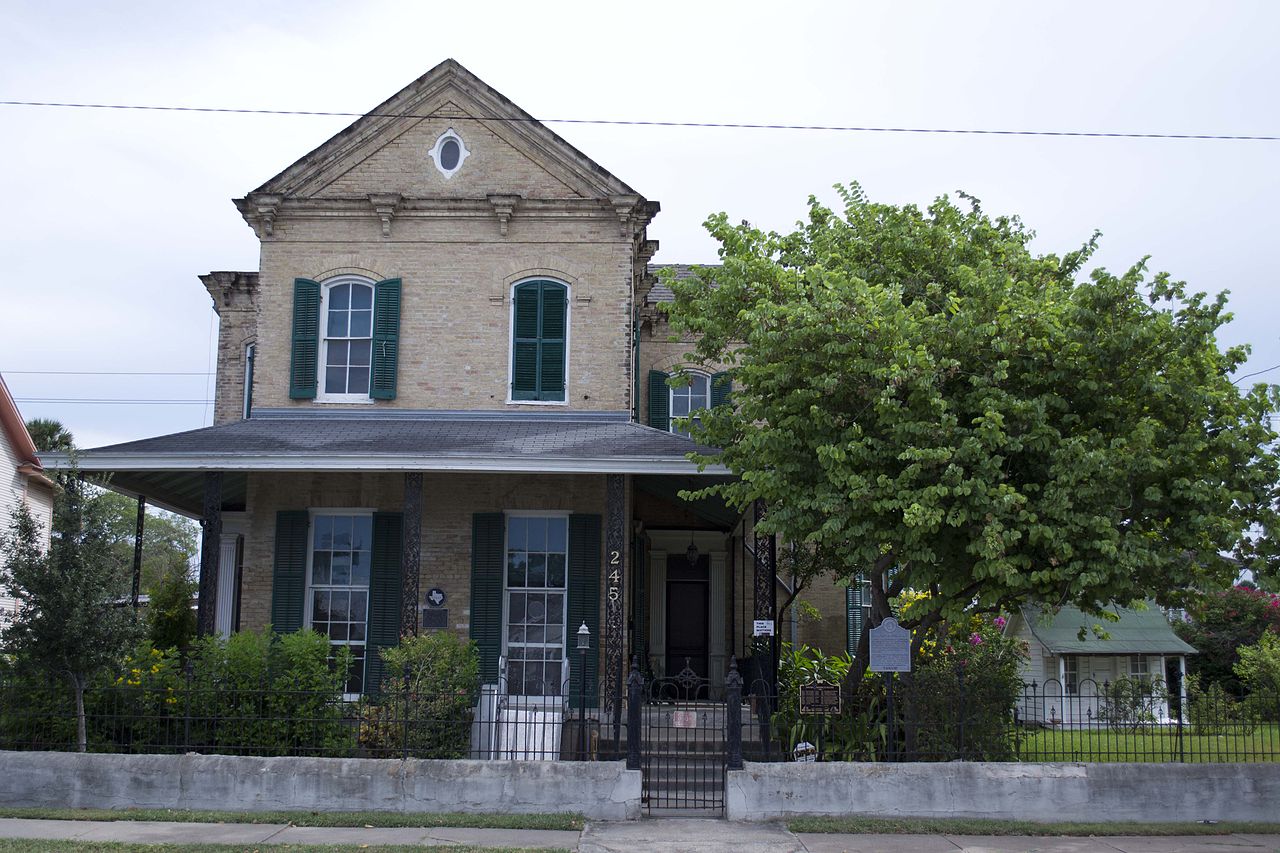 Backstory and Context
Mary Josephine Glaevecke Browne was from a prominent family in Brownsville. Her father, Adolphus Glaevecke, was German immigrant who arrived in Port Isabel in 1836. He moved the family to Brownsville in 1859 and became Cameron County Clerk in 1874. It is unknown when Mary was born but she married Matthew Browne, who was from an Irish family of wealthy ranchers. Mathew served as Cameron County Sheriff in the early 1890s but sadly died in 1892 (no information is readily available about his death). Three years later, Mary built the house. She later sold it in 1903. After a series of owners, Martha bought the house in 1920. She lived here for rest of her life.
Sources
"Brown-Wagner House." stxmaps.com. Accessed September 30, 2020. http://www.stxmaps.com/go/texas-historical-marker-browne-wagner-house.html.
Williams, Joe R. & Crow, Hobson. "Brown-Wagner House." National Park Service - National Register of Historic Places Nomination Form. August 29, 1977. https://catalog.archives.gov/OpaAPI/media/40971460/content/electronic-records/rg-079/NPS_TX/77001430.pdf.
Image Sources
Wikimedia Commons: https://commons.wikimedia.org/wiki/File:Brown-Wagner_House.jpg

Additional Information