Newark Schools Stadium, 1925-2009
Introduction
Newark Schools Stadium was built around 1925 and was primarily used for Newark's high school sports. The stadium was the home of the Newark Stars, a professional African American baseball team that joined the Eastern Colored League in 1926. The stadium was also home of the Newark Tornadoes, a member of the National Football League during the 1930 season that later became a member of the American Association--a short lived football league that served as a sort of a minor league to NFL in its early years. The stadium was used as a staging area for police and National Guard during the Newark Riot of 1967. The stadium was condemned in 2006 and was demolished in 2009. A new stadium was opened in 2011.
Images
This map shows where many of the leading Negro League teams were located prior to the integration of Major League Baseball.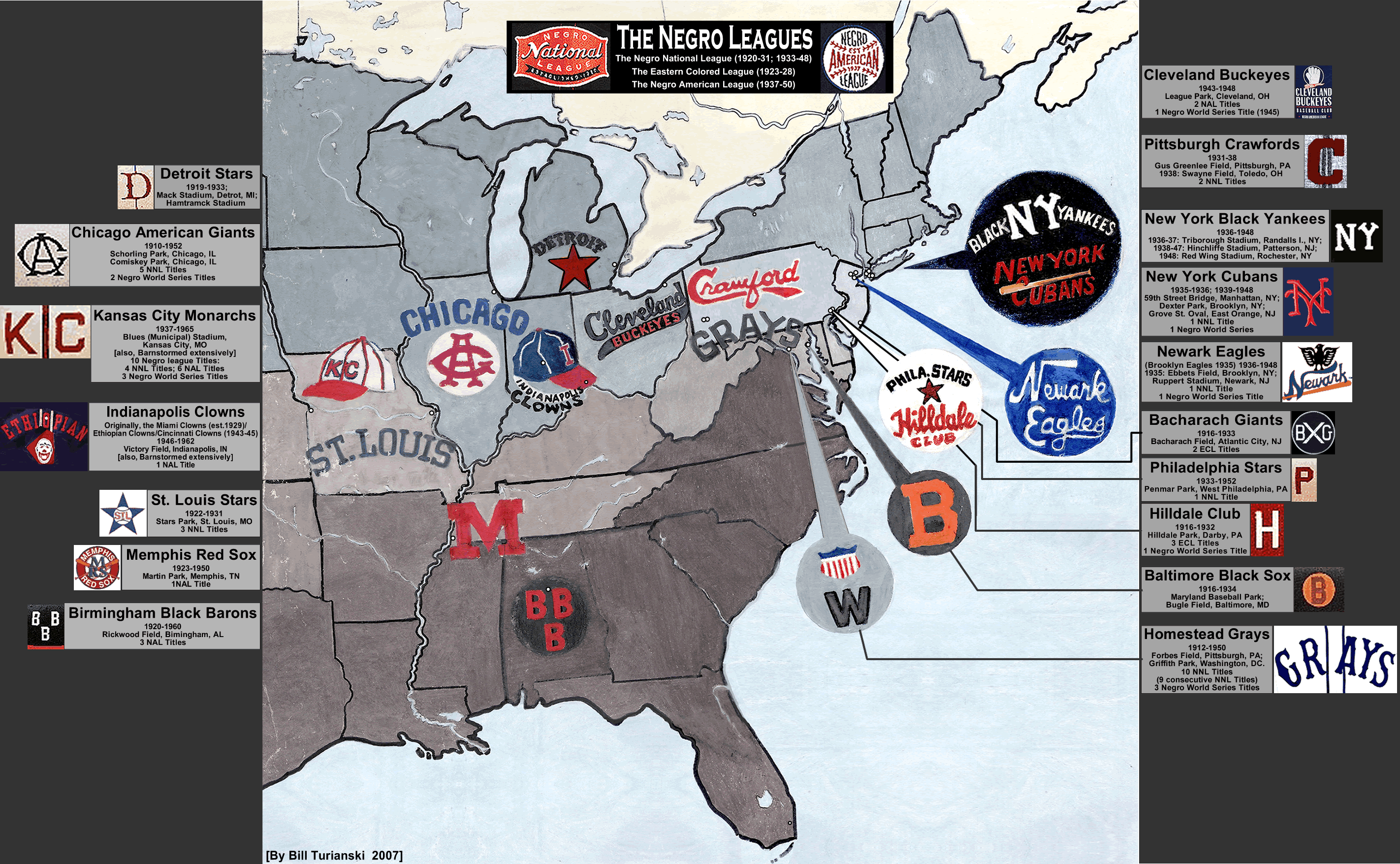 Stadium before being demolished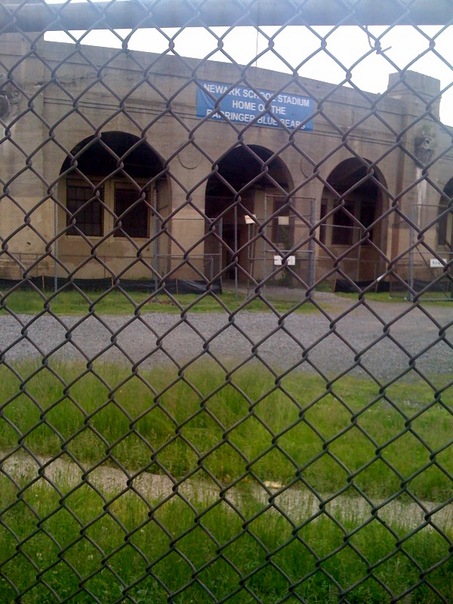 Backstory and Context
Newark Schools Stadium was built in 1925 was used primarily for football. The original stadium was constructed with reinforced concrete in a horseshoe shape that seated 25,000 spectators.The last high school football games were played in the stadium in 2006; the stadium was condemned in 2006 and later demolished in 2009. A new stadium opened at this location in 2011. The new stadium seats about 5,600 spectators on metal bleachers.
1
In 1926, Newark Schools stadium served as the home of the Newark Stars of the Eastern Colored League, part of baseball's Colored leagues. The team owner was Wilbur Creline and the manager/third base coach was Andy Harris. The Stars disbanded in mid-season and only won 1 game, with 10 losses. 2
High School teams also used this field until 2006. The stadium was the original home of what has become one of the largest youth baseball programs in the City of Newark - the North Newark Little League. Formerly the St. Francis Xavier Little leauge the youth started using using the stadium in 1955.This was the last organiztion to have continued use the stadium, right to the point of closing.
3
During the 1930s football season, the stadium served as the home of the Newark Tornadoes of the National Football League. The last game that the Tornadoes played at the stadium was against the New York Giants. Two Olympians have ran track as well in the stadium. Those Olympians were Jesse Owens and Milt Campbell; Jesse actually lost his race to a local, Eulace Peacock. In 1928 the National Womens Olympic Trials were held in the stadium.4

In 1967 this stadium was also used for something that was not sports related. When riots sprung up in Newark, the National Guard were mobilized to aid the Newark police, this area served as the staging area for the Guard.5



Sources
1,3, 4 http://en.wikipedia.org/wiki/Newark_Schools_Stadium 2 http://en.wikipedia.org/wiki/Newark_Stars 5 http://www.nj.com/sports/ledger/izenbergcol/index.ssf/2009/04/a_dream_turns_into_a_shame_new.html
Additional Information