Fort Chaffee
Introduction
Built-in 1941 Fort Chaffee was the designated site for many military operations throughout its lifetime as a military training facility. Later on Fort Chaffee goal would be to house German Prisoners of War and then later on Vietnamese and Cuban Refugees. Fort Chaffee is now an Arkansas National Guard training facility.
Images
The Fort Chaffe Joint Maneuver Training Center gates that welcomed in refugees as well as soliders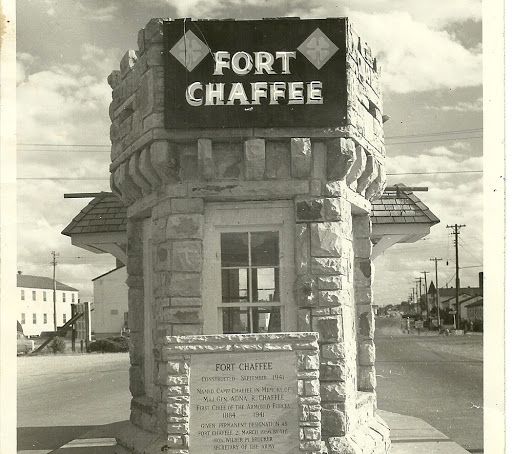 Young Vietnamese children acclimating to life in Fort Chaffee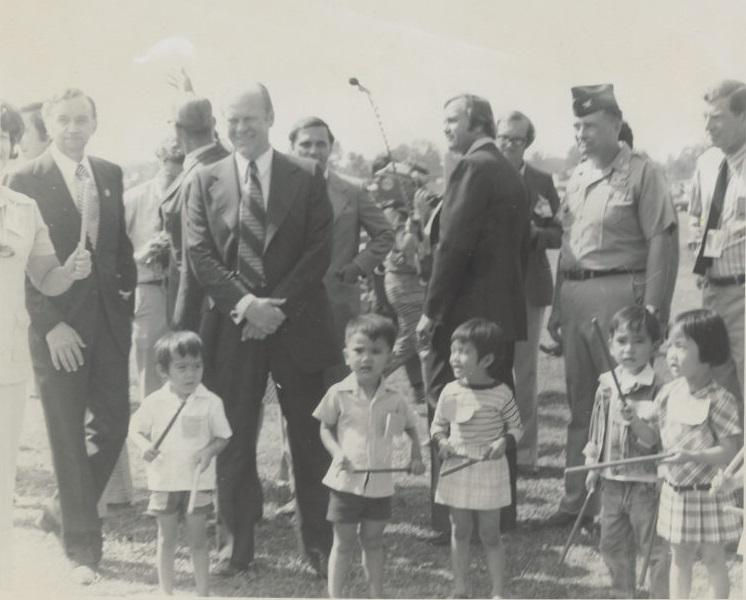 One of the main sources of tourism in Fort Chaffee is to visit the Historical District Barber Shop and see where Elvis revived his military haircut.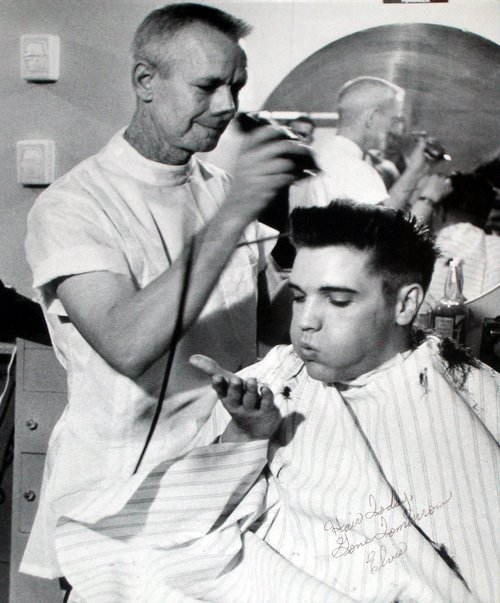 Many Cuban immigrants were thrilled to be welcomed into Fort Chaffee in hopes of being sponsored to become a citizen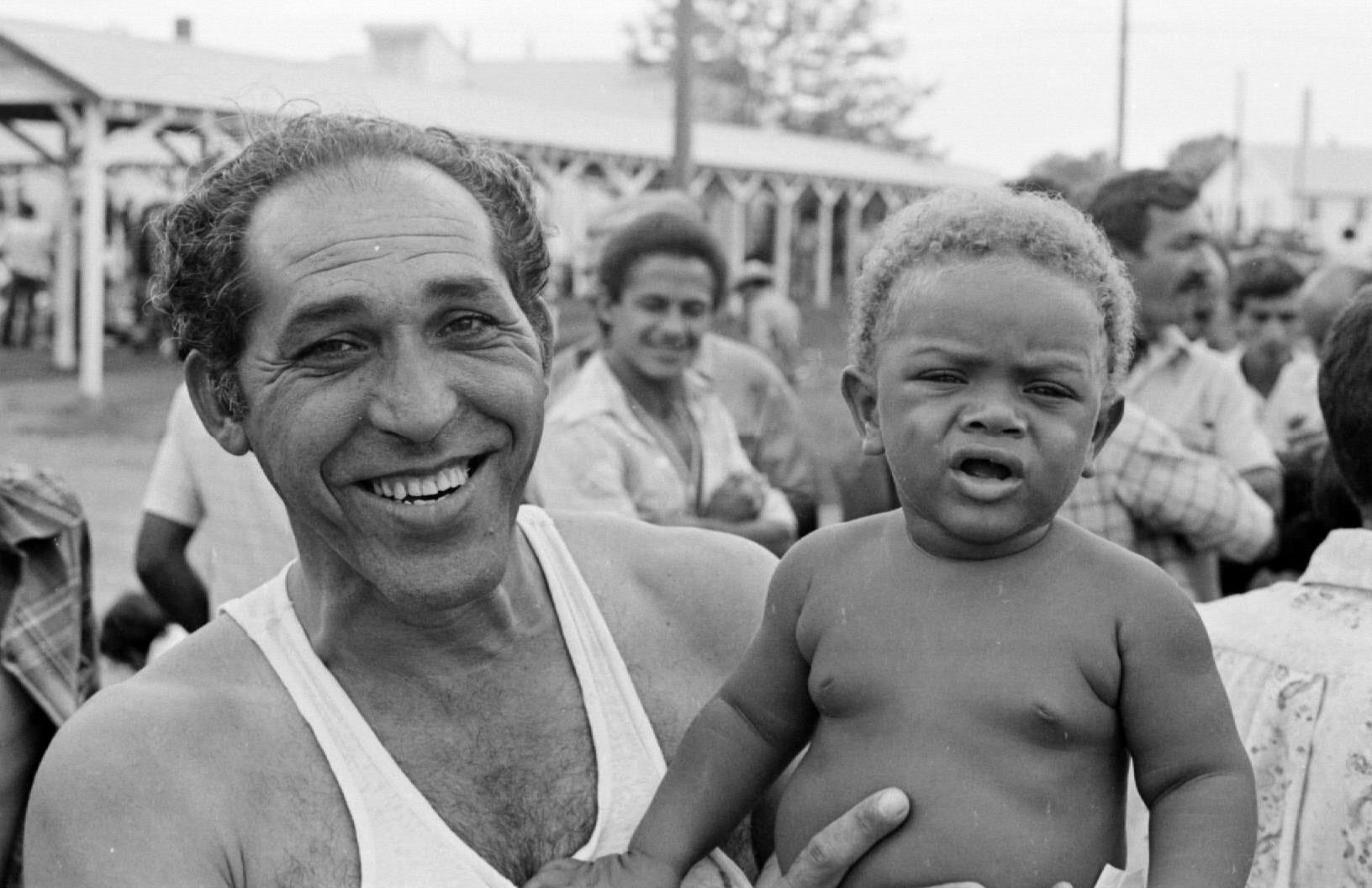 Backstory and Context
Fort Chaffee, also known as Camp Chaffee, was erected on September 20, 1941, in hopes to double the size of the Army in the face of World War II. The camp was named after Major General Adna R. Chaffee Jr. who had served in WWI as an artillery officer in Europe. Camp Chaffee was made from 15,163 acres from 712 separate property owners bought by The U.S. Government for $1.35 million to acquire the entire property. The property also included other government agencies, families, farms, churches, and small businesses. The building process of camp Chaffee took 16 months to erect the entire facility with the first soldiers coming to the base on December 7, 1941, the same day that the Japanese attacked Pearl Harbor, Hawaii. 
During WWII Fort Chaffee was used both as a training facility and a Prisoner of War camp. The initial goal was to use Fort Chaffee as a training center to prepare soldiers for combat before they were deployed. Beginning in 1942 the Fort began to take in German prisoners of war totaling in at over 3,000 POWS. On March 21, 1956, the camp had been officially designated a fort because it had become a permanent installation. Chaffee was home to the Fifth Armored Division from 1948 to 1957. In 1959 Fort Chaffees "Home of the US Army Training Center, Field Artillery" had been moved to Fort Still, Oklahoma, where it remains to this day. By 1961 Chaffee had been placed on inactive status after the end of WWII but was later reactivated during the Vietnam War as a test center for chemicals such as Agent Orange. 
During the Vietnam War, Fort Chaffee had become a processing center for many refugees from South Asia many of which were from Vietnam. The Forts processing facility processed over 50,809 Vietnamese and other South Asian refugees to help get them involved in the citizenship enrollment process as well as matching them with sponsors in the states to help them transition. Fort Chaffee was not only home to Vietnamese refugees but on May 6, 1980, had also become the home for many Cuban refugees after the Cuban government allowed American boats to pick up Cubans at the port of Mariel. After the camp had opened groups of refugees began to riot and burned down 2 buildings only three weeks after opening. State Troopers were called and the rioters were disbanded and 84 Cubans were jailed. In the two years that Fort Chaffee had processed Cuban refugees they were able to take in and process over 25,390 refugees. 
The Joint Readiness Training Center began at Chaffee in 1987 to begin training soldiers but this center was then moved to Fort Polk, Louisiana, in 1933. By 1995 the closure of Fort Chaffee was recommended by the Base Realignment and Closure Commission and it was approved with the condition that the minimum essential training facilities and rangers were to be kept on sight and maintained as a Reserve Component Training center. On September 28, 1995, Fort Chaffee became a segment of Fort Still and in late 1995 the federal government declared 7,192 of Chaffee 76,075 acres of land as extra and turned it over to the state and the remaining 66.000 were turned over to the Arkansas National Guard as a training facility where it remains to this day.
Sources
Lipman, Jana K. "A Refugee Camp in America: Fort Chaffee and Vietnamese and Cuban Refugees, 1975-1982." Journal of American Ethnic History 33, no. 2 (2014): 57-87. Accessed November 30, 2020. doi:10.5406/jamerethnhist.33.2.0057.
Pritchett, Merrill, and William Shea. "The Afrika Korps in Arkansas, 1943-1946 - JSTOR." Accessed November 30, 2020. https://www.jstor.org/stable/40023162.
https://www.washingtonpost.com/archive/politics/1980/06/02/cubans-riot-at-center-in-arkansas/1c050d85-ae99-4e7f-9ae3-d09c67aba3c5/
Additional Information