United States Weather Bureau (Weatherstation Inn)
Introduction
Now a hotel called the Weatherstation Inn, this historic building was once a station of the United States Weather Bureau, which was the predecessor to the National Weather Service. Designed by architect Frank H. Jackson in the Classical Revival style, the building was erected in 1912 and was occupied by the Bureau until the 1950s when the Navy acquired the structure. This facility was part of a network of weather stations around the country and played a critical role in reporting weather to the public and predicting the path of hurricanes and storms. The inn opened in 1977.
Images
The Weatherstation Inn has been open to guests since 1977. It is housed in a building erected in 1912 that, for several decades, operated as a station of the United States Weather Bureau.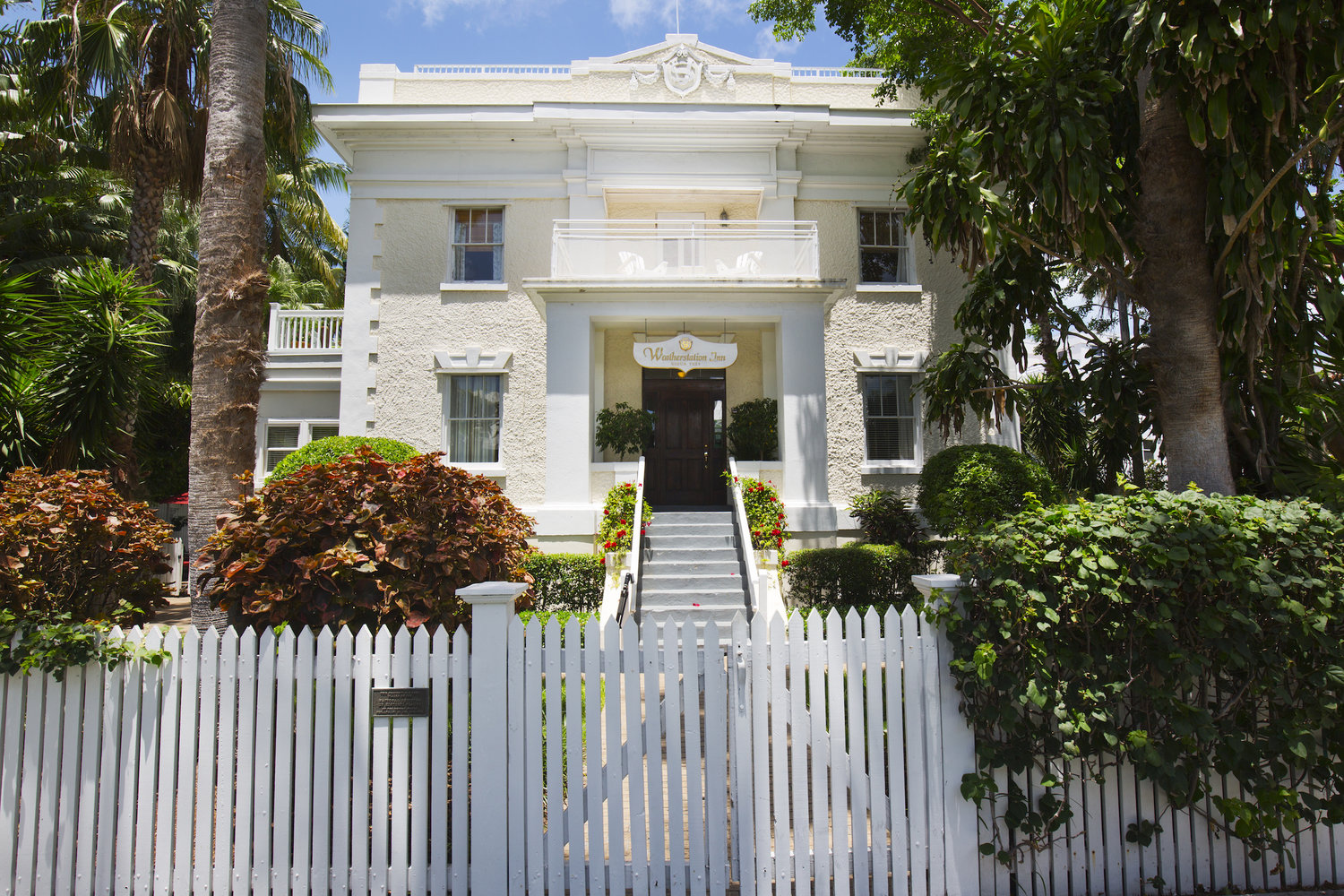 Backstory and Context
Until the creation of the Bureau, weather data was collected mostly by citizen-run weather stations around the country and distributed to the public by horseback or ships. But in the 1860s, the development of the telegraph made the transmission of information much faster. As a result, weather forecasts more precise in the 1860s and 1870s.
To standardize weather data collecting on a national level, the federal government established the Weather Bureau in 1870. For the first 20 years the Bureau was part of the War Department (which was in existence from 1789 to 1947). Weather stations were located at military installations and overseen by the U.S. Army Signal Corps's Division of Telegrams and Reports. In 1890, the Bureau, which had grown to 24 stations by then, became part of the Department of Agriculture.
The Department bought the property where the Inn now stands in 1903. At that time, the property was a part of the Fort Zachary Taylor Army Base. It is not clear why the building wasn't erected until 1912. Until then, the weather station in Key West had been housed in several locations including a hotel that was destroyed by fire in 1886.
In 1940, the Bureau was moved to the Department of Commerce and then in 1947, it was transferred to the Navy, which took over the Army base at that time. The base was renamed Naval Station Key West (not to be confused with the Naval Air Station Key West) and the immediate neighborhood surrounding the station became known as the Truman Annex after President Harry Truman, who stayed in the historic Truman Little White House located down the street during the winter months.
The Navy bought the station in 1957 and converted it to a residence for female personnel called Quarters T. The Navy closed the base in 1974 and sold the old station to new owners who began to restore it. The inn opened three years later.
Sources
"Our History." Weatherstation Inn. Accessed February 24, 2021. https://www.weatherstationinn.com/our-history.
"United States Weather Bureau." The Historical Marker Database. Accessed March 24, 2021.
Additional Information