North Dakota Museum of Art
Introduction
This historic building started as a multi-purpose University of North Dakota building used as an armory, drill hall, assemble hall, and a gymnasium for both men's and women's athletics. Currently, it is known as the state of North Dakota's first official art museum called the North Dakota Museum of Art. The original building was constructed in 1907, with subsequent modifications made to turn the gymnasium into a beautifully well-constructed museum in 1985. The seemingly small building provides a vast and immersive experience on the inside, telling the stories from the past and the present in order to immerse the Upper Midwest in the cultures of the world. Also, it has the coolest bathrooms around.
Images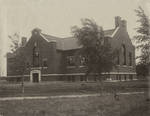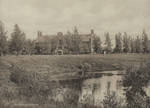 Backstory and Context
The Gymnasium was constructed in 1907 and for the following twelve years, it was used, as intended, as a gymnasium for both men and women. It also served as an assembly hall, drill hall, and armory. In 1919 when the Armory was completed next door, men's athletics moved to different facilities. The building was then used as the main home of women's athletics at UND and was commonly referred to as the Women's Gymnasium.
Fast forward a few decades to 1981 and the North Dakota State Legislature officially titled the University Galleries as the North Dakota Museum of Art. The Museum of Art needed an official building and the Women's gymnasium seemed to be the perfect fit. The University of North Dakota gifted the gymnasium to the Museum in 1985 and a non-profit organization created by the Museum funded a total makeover. The gorgeous design of the building today is thanks to a man named Harvey Horshour. One of the most popular parts of his design is the bathrooms which are lit with multi-color neon light tubes laid out geometrically across the ceiling.
Equally as inspiring as the interior of the building is the Museum Grounds. Various permanent sculptures surround the building. These sculptures include; 40 charcoal-granite rocks, created by Richard Nonas, that form a circle around the Museum; three massive boulders, titled "couch potatoes," sculpted into benches by one named Zoran Mojsilov; a sculpture titled "raindrops" which depicts a young Navajo woman and a lamb, created by Allan Houser; and a painted metal structure named "Green Family at Home" behind the museum created by Richard Szeitz. Other structures lie outside on the Museum Grounds each with a story of their own as rich as the history of the Museum building itself. 
Sources
Mission and History, North Dakota Museum of Art. Accessed April 26th 2021. https://www.ndmoa.com/mission-and-history.
University of North Dakota, "Sites 2C @ UND" (2009). UND Publications. 39. https://commons.und.edu/und-books/39
University of North Dakota, "Sites 2C @ UND" (2013). UND Publications. 38. https://commons.und.edu/und-books/38
Image Sources
Elwyn B. Robinson Department of Special Collections, Chester Fritz Library, University of North Dakota

Elwyn B. Robinson Department of Special Collections, Chester Fritz Library, University of North Dakota

Additional Information