This entry includes a walking tour! Take the tour.
Introduction
Author-Uploaded Audio
Ashland is the historic estate of Henry Clay, one of the most influential political leaders of the early 19th century. Clay earned a reputation as both a skillful orator and a diplomatic negotiator in Congress and served as Secretary of State under John Quincy Adams. Clay is best known for his willingness to confront the most controversial issue of the early 19th century-the extension of slavery in the West. Clay was the architect of the Compromise of 1850 and several other laws that facilitated Western expansion and allowed for the creation of free states while appeasing the slaveowners of the South.
Images
Henry Clay's mansion at Ashland in Lexington, Kentucky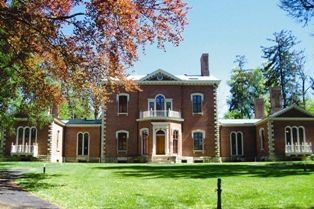 Ashland, Henry Clay's Home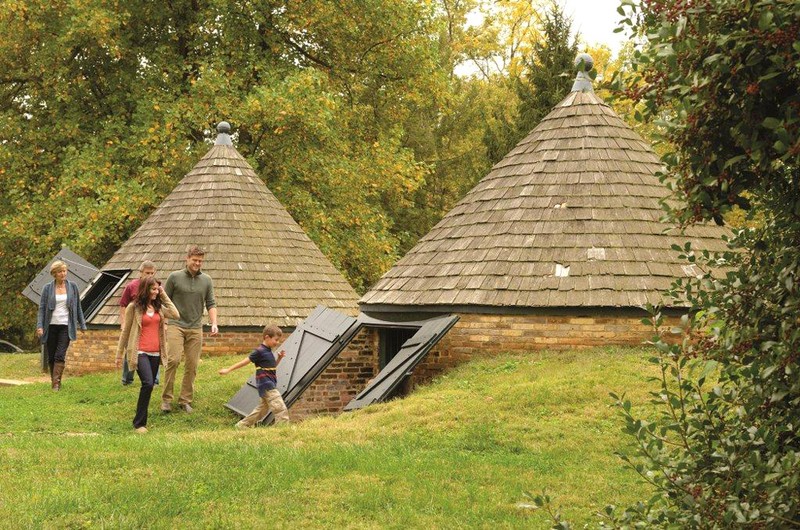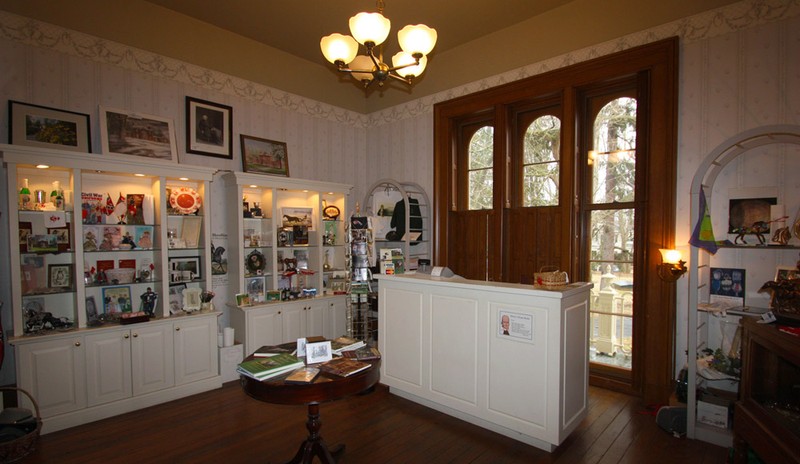 Sketch of the original home in 1850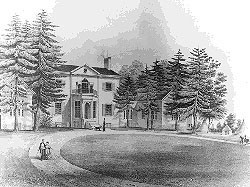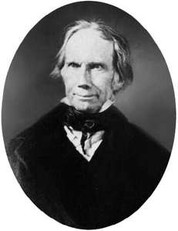 Backstory and Context
Author-Uploaded Audio
Henry Clay was born on April 12, 1777, the seventh son of nine to Reverend John and Elizabeth Hudson Clay. When he was only three years old, Clay witnessed a British raid of his family home. As a boy, he lived in Hanover County, Virginia, a prominent slave-holding community. 
Henry Clay entered the political scene when his widowed mother's second husband, Henry Watkins, was able to secure a clerkship in Peter Tinsley's chancery office. Clay obtained a license to practice law in the state of Virginia in his early twenties. In November 1797, Henry Clay set forth to establish his practice in Kentucky. After producing his Virginia law license in Lexington, Clay was awarded a second license to practice law in the state of Kentucky. 
Within the first decade that he was in Kentucky, Clay established himself as a notable trial lawyer. As an attorney Henry Clay was one of the most successful of his era, winning a majority of his cases and defending a number of notable figures including Aaron Burr. 
In 1803, Henry Clay was elected to the Kentucky General Assembly where he served until 1806, thus beginning this political career. He brought to the assembly his Jeffersonian views which were pitted against the more conservative views of Federalist leaders such as Humphrey Marshall. Clay's acumen as an attorney led to a moment in the national spotlight three years later when he defended former Vice President Aaron Burr in court after his duel with Alexander Hamilton. A year later, Clay was appointed to the United States Senate at the young age of twenty-nine, a position that he would hold for several terms at various points in his life. 
Clay served as Speaker of the House of Representatives six times and became an important figure who helped improve American-British relations at a critical time. Clay would later serve as commissioner to the peace negotiations in Ghent, Belgium in 1814. While he served as a Speaker of the House, Clay changed the role into the influential position that it is today.  
After returning to the United States, Henry Clay thrust himself into every national issue--even those such as tariffs and banking that were incredibly complex and other controversial issues such as the extension of slavery into the West. He helped to engineer the Missouri Compromise and stood against Andrew Jackson's attack on banking and support for infrastructure. Clay was a supporter of slavery and a slaveowner himself. However he supported the gradual emancipation of slavery through the proposed American Colonization Society as he felt it would be less harmful to the wealth of plantation owners. 
Clay nearly became President of the United States. He ran three different campaigns, the final campaign of 1844 proved to be the most disappointing loss. Despite never becoming the head of the Executive Branch, he was the leading figure in the Legislative Branch in the decades leading up to the Civil War. He is best known for his compromises related to the extension of slavery--agreements he believed balanced states' rights and the interests of the national government. Since his death historians have credited Henry Clay with being one of the greatest Senators in United States history. 
The Clay home, Ashland, is situated in the heart of Fayette County, Kentucky, "The Horse Capital of the World." Clay was a lover of horse racing and a successful planter. He also demonstrated a keen scientific mind, keeping up with the latest advances in agriculture and animal husbandry. Visitors to Ashland not only learn about Clay's political career but develop a sense of his passion for agriculture through the surviving structures. 
The Clay's home was built in 1812 on this property and was designed in part by famed architect Benjamin Henry Latrobe, the mind behind the US Capitol in Washington, D.C. When Clay's son took over ownership of the property after his father's death, the original home was torn down as it had a number of structural issues. The current mansion was built in its place with construction beginning in 1857. The property remained the home of Clay's descendants until 1866 when it was sold to the university we know at the University of Kentucky.  
Today, the home is open for tours and the estate's grounds are a popular place for locals to walk. There are a number of sculptures, gardens, and walking paths for visitors to enjoy. Additionally, there is a café on sight and the estate occasionally hosts public events.  
Sources
Ashland, Henry Clay Estate, National Park Service. Accessed October 1st 2020. https://www.nps.gov/nr/travel/lexington/ahc.htm.
Baxter, Maurice G. Henry Clay and the American System. Lexington: University Press of Kentucky, 1995.
Biographies of the Secretaries of State: Henry Clay (1777–1852), Office of the Historian. Accessed October 1st 2020. https://history.state.gov/departmenthistory/people/clay-henry.
Greer, Warren. Ashland: The Henry Clay Estate, Explore Kentucky History. Accessed October 1st 2020. https://explorekyhistory.ky.gov/items/show/120?tour=39&index=5.
History of Ashland, Ashland: The Henry Clay Estate. Accessed October 1st 2020. https://henryclay.org/history-of-ashland/.
Remini, Robert V.Henry Clay: Statesman for the Union. New York: W. W. Norton Co., 1991.
Image Sources
https://www.nps.gov/nr/travel/lexington/ahc.htm

https://www.britannica.com/biography/Henry-Clay

Additional Information